Eating extra calories, counting blessings, listening to crackling fires and, of course, giving gifts — the thrills of the holiday season. Plus, harvest is mostly over, which means there's a little more time for online shopping to score the perfect Christmas gifts for your loved ones.
As the holidays approach, the lists of wants and needs grow. With the help of the soy checkoff through checkoff-funded research efforts, you can add coveted gifts that include sustainable U.S. soy.
From housewares to clothing, this list of potential gifts has one for each of your friends and family members.
It's impossible to have too many slip-on shoes around or comfortable sandals when the weather gets warmer. And these flip-flops have a very special ingredient — U.S. soy. Okabashi's fashionable footwear uses U.S. soybean oil and recyclable material.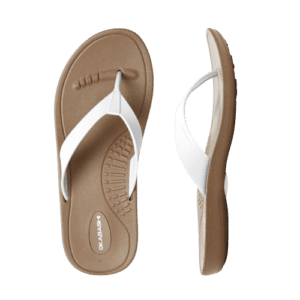 Get your kids out of the house or prep yourself for a hike with new shoes from Skechers. These soy-based shoes use the technology that began with the soy checkoff's collaboration with Goodyear Tires. Soybeans, comfort and sustainability come together in fashionable and better gripping functionality shoes.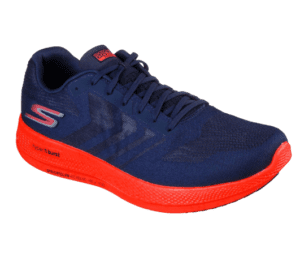 3. Rust-Oleum
Are you a DIYer gift-giver, crafting unique presents for those on your list? Rust-Oleum Varathane® wood stains are perfect for you. Use these soy-based stains for those homemade signs and décor you plan to make this season. And if you have a DIYer in your life, Rust-Oleum is a great stocking stuffer. The best part? It's made with U.S. soy.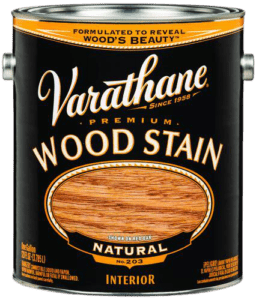 Dad might not request motor oil for Christmas, but won't complain when he receives it as a gift, especially if the motor oil is good in engines and sustainable — and supports U.S. soybean farmers. Help support longer engine life and U.S. soy with Biosynthetic® motor oil.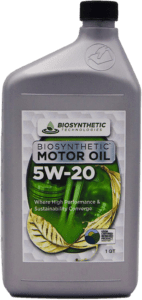 5. Ford Vehicle
Pile the entire family into a new Ford vehicle this Christmas, and enjoy the comfort of seats made with foam derived from U.S. soy. Not only are Fords stylish and comfy, but the seats in every vehicle they produce in North America are made with sustainable ingredients anyone in the family can get behind. Learn more about the collaboration between the soy checkoff and Ford.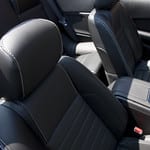 After wrapping your gifts, find other products that use U.S. soy as a main ingredient. Check out other ways your soy checkoff is working for you.