If you'd like to come by Doug Winter's farm, you don't need to call first. In fact, the U.S. soybean grower doesn't care what time or even what day you show up. The door's always open, he says.
Winter's farm in Mill Shoals, Illinois, is home to Soy Span, the U.S. soy industry's first live webcam.
Soy Span provides a first-hand look at the happenings on a Midwestern farm during a typical growing season. Three cameras provide different vantage points of several fields on Winter's farm: ground view, habitat, and birds eye view.
"Customers always ask us what's happening on the farm," Winter says. "Soy Span allows anyone in the world to visit the farm any time to see what's going on and what the growing season looks like."
For those who want to learn a little bit more about U.S. soybean farmers' sustainability practices, they might be able to catch Winter in action. Sustainability methods in the United States vary from farm to farm with each grower deciding the best fit for his or her own land. Winter practices crop rotation and no till and conservation tillage. He also employs the use of cover crops, precision technology, layering data, and genetically engineered seeds. He estimates that about 8 to 9% of his ground is not cultivated, which allows for wildlife habitats.
The habitat camera provides a view of the non-cultivated area, which is enrolled in the U.S. Department of Agriculture's (USDA) Conservation Reserve Program (CRP). The two remaining cameras showcase soybean fields that were planted in May 2021 into cover crops.
"I've been farming since 1977," says Winter. "And my great-great-grandfather started farming in 1869. I wonder what he'd say if he knew that five generations later, customers on the other side of the world can look at our fields any time of day!"
Keep checking back throughout the growing season to see what's new!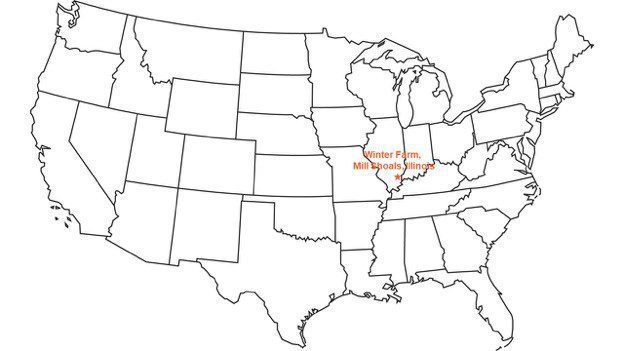 Soy Span is located on Doug Winter's farm in Mill Shoals, Illinois. More than 80% of U.S. soybeans are grown in the Upper Midwest.[1]
[1] https://www.statista.com/statistics/192076/top-10-soybean-producing-us-states/