The first green-certified poultry producer in Sri Lanka, New Anthoney's, has also become the first business in the South Asia region to begin using the soy checkoff's Sustainable U.S. Soy label. The company is also the newest supporter of the Right To Protein campaign, which seeks to raise awareness of protein deficiency around the world. With the global rise in consumer expectations for sustainable products, corporations like New Anthoney's now prioritize supply chain sustainability.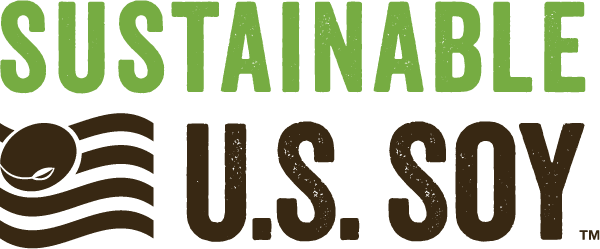 New Anthoney's and USSEC signed the license agreement awarding use of the Sustainable U.S. Soy label in a ceremony in Colombo, Sri Lanka, in early July. The logo will appear on 50 New Anthoney's products, and the new packaging will roll out in the next few months. The company also plans to display it on internal materials, customer interactions and trade show exhibits, reinforcing their commitment to sustainability.
"In a world where sustainability has become a necessity, we embrace the demand for responsible practices across our supply chains," says Neil Suraweera, CEO of New Anthoney's Farms Ltd. "As consumers worldwide seek sustainable products, our commitment to incorporating the Sustainable U.S. Soy label reflects our dedication to meeting this growing need."
Both the SUSS label and the Right To Protein campaign demonstrate how USSEC collaborates with partners to elevate their businesses – along with a preference for U.S. Soy.
"We proudly join forces with U.S. Soy and the Right To Protein campaign to elevate our products with their emblem of sustainability, symbolizing a shared vision for a healthy and greener future," Suraweera continues. "Together, we empower consumers to make conscious choices and shape a world that embraces sustainability as a fundamental requirement while letting our logo be a beacon of trust, transparency, and environmental stewardship."
U.S. Soy grants permission to use the Sustainable U.S. Soy label to customers who verify the sustainability of their soybean purchases with the U.S. Soybean Sustainability Assurance Protocol (SSAP). SSAP serves as a trusted third-party verification that soybeans were produced to meet defined sustainability standards. It enables businesses to fulfill and substantiate sourcing that meets sustainability goals.
The Sustainable U.S. Soy label can set New Anthoney's apart from its competitors and provide added value by aligning their corporate sustainability policies with their supplier guiding principles.
"We are elated to welcome New Anthoney's, a strong advocate of the Right To Protein campaign in Sri Lanka, as a valued supporter on our path towards a sustainable future," says Deeba Giannoulis, head of U.S. Soy sustainability and marketing in South Asia and Sub-Saharan Africa for USSEC. "As global consumers increasingly prioritize sustainability, corporations are recognizing its indispensable role in the supply chain, turning sustainability from a mere desire into an imperative. By being the first ever company in South Asia and Sub-Saharan Africa to embrace the Sustainable U.S. Soy label, New Anthoney's has established a pioneering standard that inspires others to join us on this transformative journey. Collectively, we envision a greener future and eagerly anticipate gaining further supporters along the way."
Sri Lanka represents a growing market for the label, and USSEC looks forward to partnering with more industries in the region to adopt it.