Warning
: Undefined array key "file" in
/nas/content/live/ussoy2018/wp-includes/media.php
on line
1686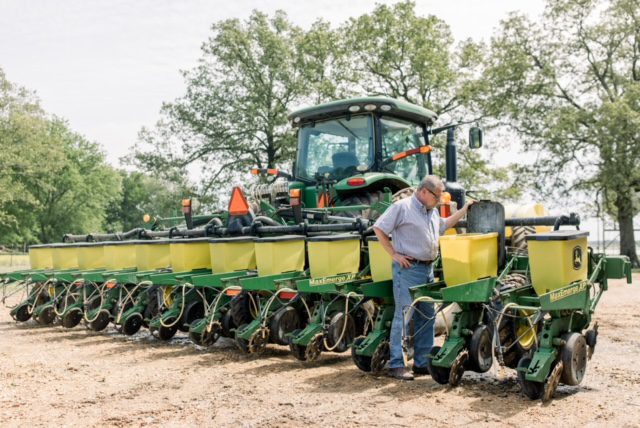 Throughout the 2022 growing season, USSOY.org will provide regular Ground Work updates from several U.S. soybean farmers around the country. Follow their updates, #GroundWork2022, to learn about their farms and commitment to producing a reliable, sustainable supply of high-quality soy.
Philip Good is a fourth-generation farmer. But he built his own farm with a focus on diversification.
He was born in northwest Indiana, in the U.S. Midwest. However, due to the growth of a nearby city, his father decided to relocate when Philip was in his early teens. The family began farming near Macon, Mississippi, in the southern U.S., with a milder climate and the opportunity to grow.
Philip began farming full time after he graduated from high school in 1979 by renting about 405 hectares, or 1,000 acres, on his own. He traded other farmers his labor for use of their equipment and farmed while earning a bachelor's degree in agriculture from Mississippi State University, commuting about 56 km, or 35 miles, for college classes.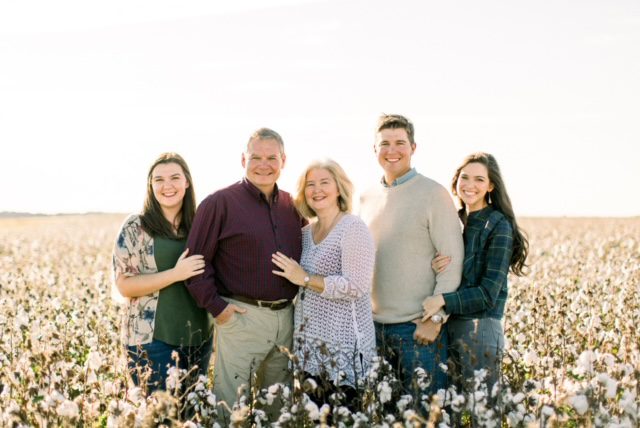 "Farming is in my blood," he says. "And I'm not alone. While I run my own farm, my 97-year-old dad is still actively farming with my brother-in-law. He still drives equipment in the field. And another of my brothers also has his own farm in our area."
While growing his farm, Philip has diversified to spread his risk. He earned a real estate brokerage license, and he uses his farming expertise to help clients manage the sale of farming, timber and other tracts. He and his wife Janelle, also a licensed real estate broker, run a real estate company alongside their farm.
They currently farm about 1,335 hectares, or 3,300 acres, near Macon about 370 km, or 220 miles north of the Gulf of Mexico shoreline, and 425 km, or 265 miles northeast of New Orleans, Louisiana. They raise soybeans, corn and cotton, as well as a small cow-calf herd of Charolais beef cattle.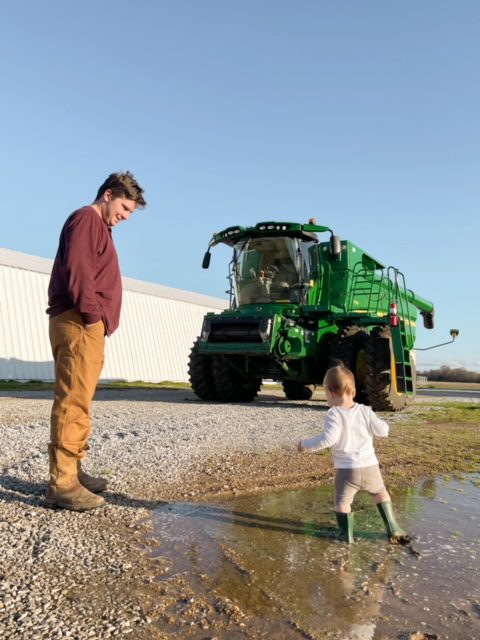 In 1999, they expanded into aquaculture, raising catfish.
"We wanted to diversify," Philip explains. "Much like more traditional animal agriculture, we view the catfish as an opportunity to grow out our soybeans and corn into even higher-quality protein."
They constructed 12 catfish ponds on about 65 hectares, or 160 acres. Each spring these ponds are stocked with fingerlings, very young catfish, purchased from a regional breeder. A 28% protein diet, including soybean meal, provides the nutrition needed to raise the catfish to 680 to 800 grams, or 1.5 to 1.75 pounds. In fall or early winter, the catfish are harvested and shipped live to regional processors within 95 km, or 60 miles, of the farm. The resulting boneless catfish fillets go to foodservice or the retail food chain.
"Aquaculture, including catfish, offers lots of opportunities to provide a nutritious protein choice," he says. "Feed conversion efficiency is high in many areas of aquaculture, and U.S. Soy is part of that. We feed high-quality U.S. Soy in our aquafeed because you are what you eat, and we want to produce high-quality catfish."
Their diversified crops get converted into high-quality protein in several ways. Most of their soybeans are crushed regionally, and the soybean meal feeds poultry. They deliver their corn locally to feed chickens and pigs. Their cotton is also ginned locally, and while much of the cotton is exported, the cottonseed meal byproducts also feed regional livestock.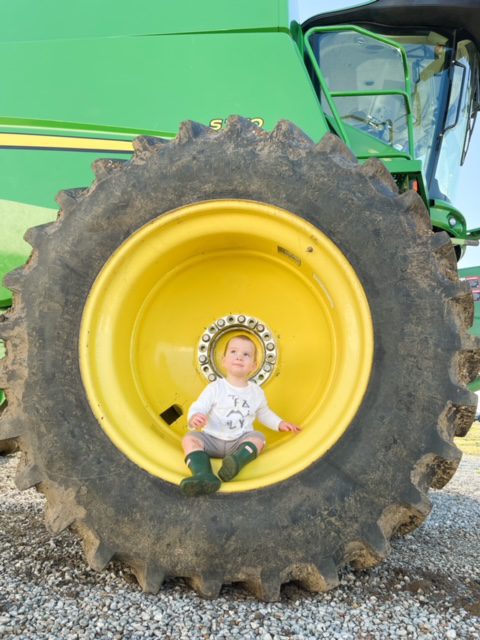 Philip and Janelle also raised two children. Their daughter Abigail teaches mathematics at Mississippi State University. Their son Christian became a partner in their farm after graduating from college and completing a couple grain marketing internships.
"I appreciate Christian's technology and marketing skills," Philip says. "Since he joined the farm six years ago, we've advanced our technology significantly."
Christian also runs a billboard company. His wife Laura is a photographer, and their son Caleb is 15 months old.
"The long-term plan is for Christian to take over management of the farm," Philip adds. "And Caleb already loves tractors, so the legacy may continue."
Philip's passion for agriculture has led him to industry leadership, as well. In addition to serving on the executive committee of the United Soybean Board, he is president of his county Farm Bureau.
"I enjoy promoting U.S. Soy locally and around the world," he says. "And I have learned so much. I have been fascinated to see the different needs of cultures around the world, and how soy can be part of their solutions. I am proud to be a part of providing food that delivers nutrition and enjoyment to people everywhere."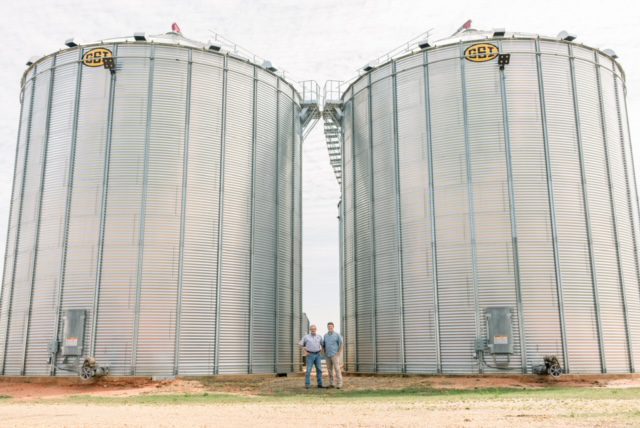 This season on USSOY.org, Philip will share regular updates explaining how his aquaculture and crop farm provides quality protein for those people. Philip can also be found on Facebook.