After two years of virtual meetings and heavily restricted overseas travel, the U.S. Soybean Export Council reconvened with one of its largest hybrid events hosted by USSEC's Southeast Asia region, with partial support from the soybean checkoff. The "Sustainability & Sustainable Agribusiness Forum: Power in Partnership" brought together stakeholders from across the food and agriculture production chain to discuss the future of sustainability and its impact for agribusinesses.
As sustainability begins to dominate corporate agendas, certifications are invaluable in verifying reported ESG claims. This allows consumers to make more informed decisions in supporting products and companies that are truly contributing to the sustainable development of the planet and society as a whole. Similarly, the role of regulation is pivotal in contributing toward increased transparency and preventing the erosion of trust in responsible growing practices. 
"Certification systems need to be robust and credible. It is therefore important that we have international benchmarking groups that check on these certifications to ensure they follow all the appropriate guidelines," said Dr. George Chamberlain, President, Global Seafood Alliance, at the recent Sustainability & Sustainable Agribusiness Forum in Singapore.
"There are a lot of interesting things happening in food security and sustainability, but we need to ensure that the regulatory underpinning and framework is in place to increase access to these solutions and implement them at scale," added Duke Hipp, Director, Public Affairs and Strategic Partnerships, Crop Life Asia. 
Partnerships have been the long-recognized way to create change, and this is no different in the food and agriculture sector.
"Everyone in the entire food supply chain has a role to play to in sustainability. From the farmer to the retailer, all stakeholders should come together to solve sustainability together instead of working toward their own trajectories," noted Dennis Voznesenski, Agricultural Analyst in Grains, Oilseeds & Wool, Rabobank.
"We're going to see a lot of partnerships between the public and private sectors, and really help accelerate agriculture, working with farmers directly to get new innovations and practices put in place to ensure we can achieve the UN Sustainable Development Goals," added Abby Rinne, Director, Sustainability, U.S. Soybean Export Council.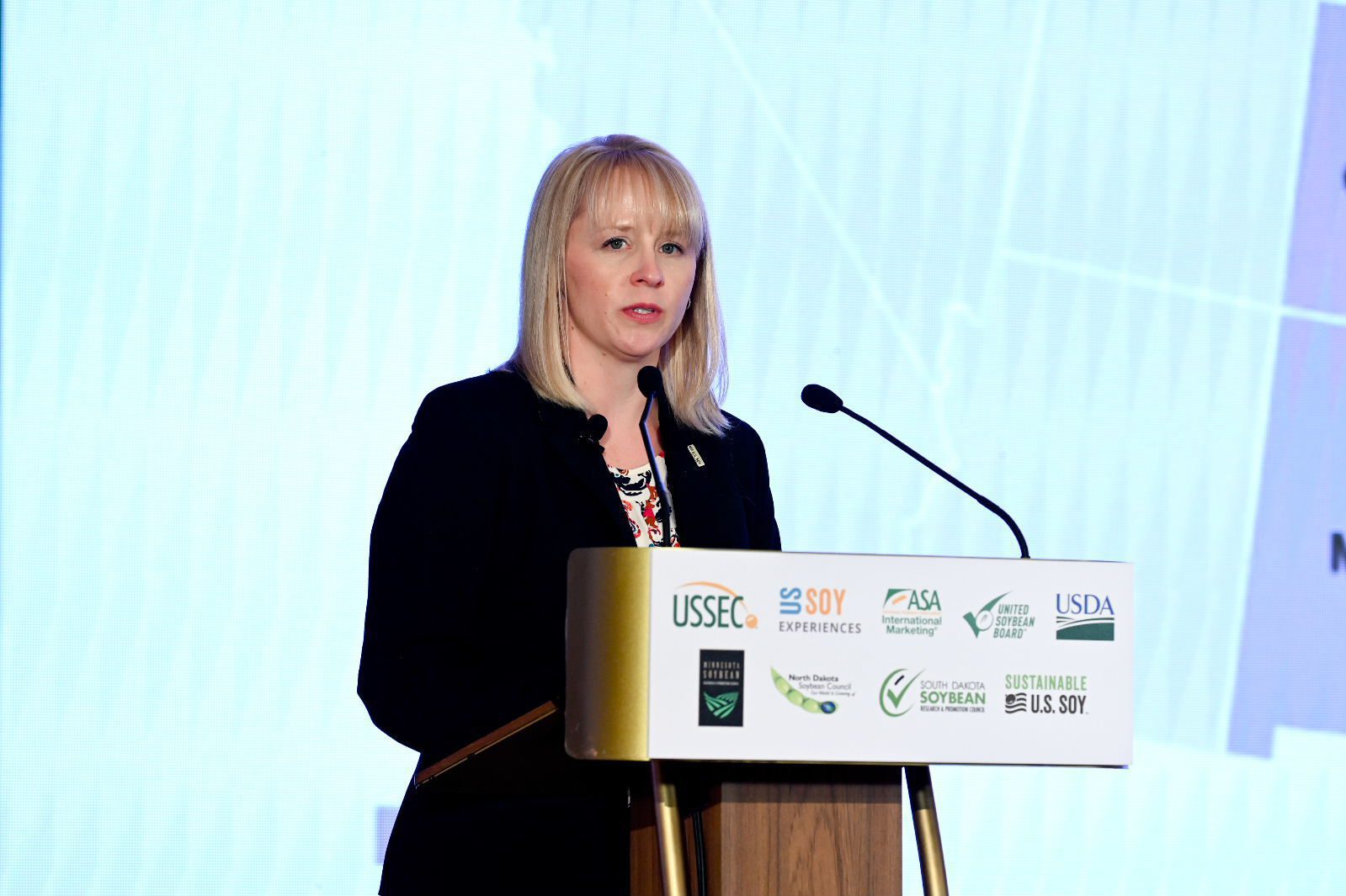 No two paths are the same: the Asia Pacific needs to chart its own sustainability journey
A recurring theme during the Sustainability & Sustainable Agribusiness Forum was the need for a sustainability blueprint that is unique to the Asia Pacific – one which accounts for the diverse nature of the region with different ESG priority levels.
Ruud Tijssens, Group Director, Public & Cooperative Affairs, Royal Agrifirm Group and Chairman, International Feed Industry Federation, noted that the journey toward sustainability should be unique to every region.
"Every region has to go on its own sustainability pathway, and we need to be respectful about the Asia Pacific's sustainability journey. As a lot of time can be taken to gather ESG data and guidelines, we encourage stakeholders to leverage tools like the freely available Feed Life Cycle Analysis database as a collective force to move fast in your sustainability journey," said Tijssens.
Yvonne Zhang, Southeast Asia Risk Advisory Climate & Sustainability Leader at Deloitte, also highlighted the importance of facilitating a just transition where a holistic and engagement-led approach is adopted when transitioning toward more sustainable agricultural methods.
"A just transition is not about how we can transition faster, but how we can transition for the right types of outcomes. The Asia Pacific has a lot of methodologies regarding artisanal farming and a lot of corporate-based, rather than government-based activities. Recognizing these differences means that a just transition cannot be a one-size-fits-all program but one that no one gets left behind," said Zhang.
Small but mighty: Scaling sustainability begins with smallholder transformations
The topic of supporting smallholder farmers was also much discussed throughout the event. Smallholder farmers often plant at subsistence levels with cultivating holdings of less than two hectares. Out of the estimated 450 million smallholders globally, an overwhelming 87% are found to be in Asia. Collectively, smallholders produce over a third of the world's food and they play a pivotal role in the region's food security.
Christine Ponce-Garcia, Sustainability Lead, Nestle, noted that "there is opportunity for more low-carbon agriculture projects that involve smallholders, and doing so would reduce the carbon footprint in the agriculture industry."
While inflation has affected everyone, it has hit some, such as smallholders, much harder than others. Such added costs mean further disruptions to smallholders as they now have to contend with increased production costs, as well as getting access toward implementing climate-friendly growing practices. Developing specific financial products to give these producers a leg-up in their sustainability journey is also much needed in the region.
Martin Lemoine, Unit Head, Agribusiness Investment Team, Private Sector Operations Department, Asian Development Bank said, "For emerging economies, we need different instruments to advance sustainability. In practice, this means implementing transitional funds and blended finance, and technical assistance grants that are used specifically to train smallholder farmers to grow more sustainably."
"You need finance because finance is a great enabler that can really come in and help accelerate change toward a more sustainable agri-system," added Dr. Darian McBain, Chief Sustainability Office, Monetary Association of Singapore.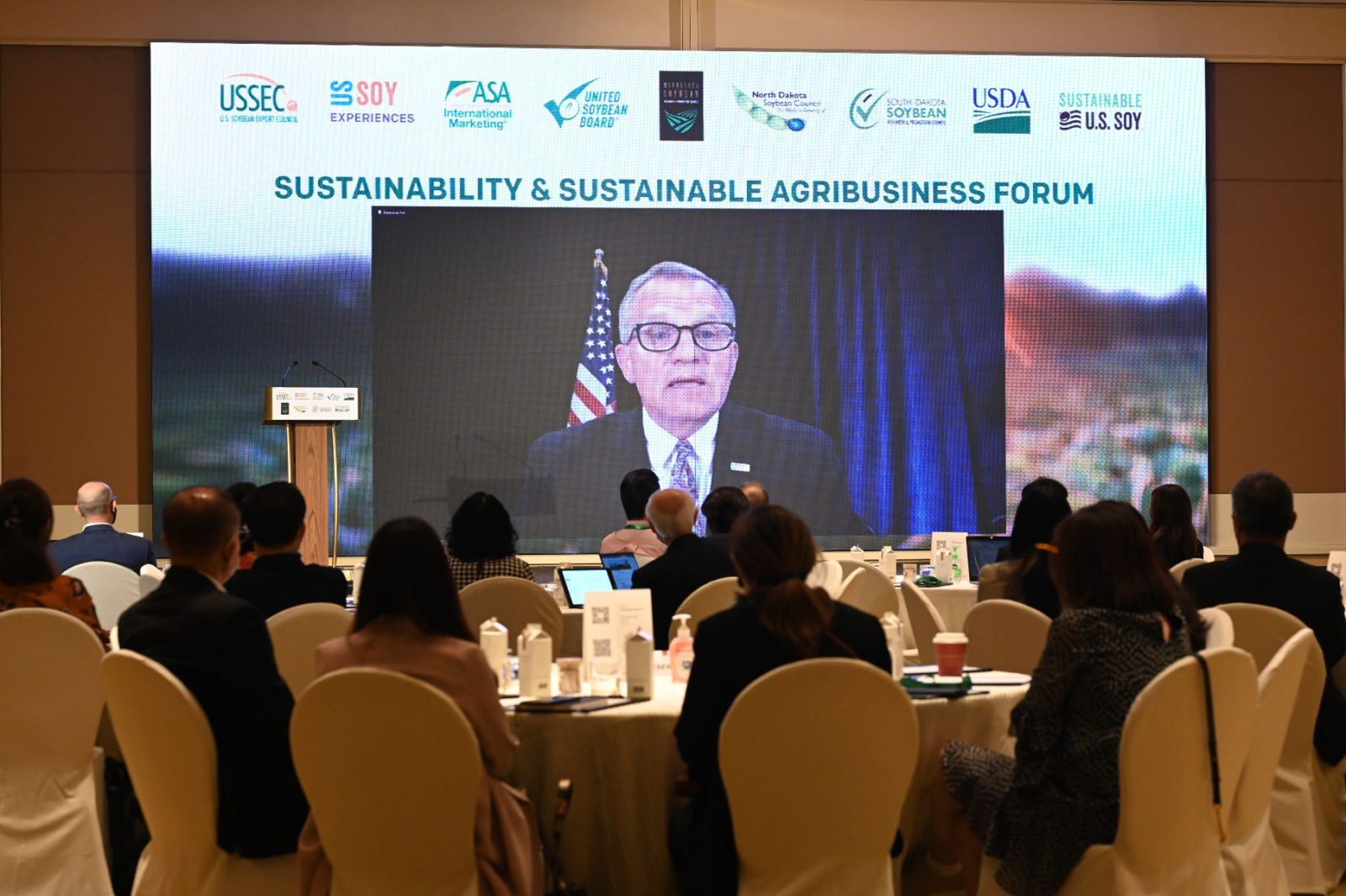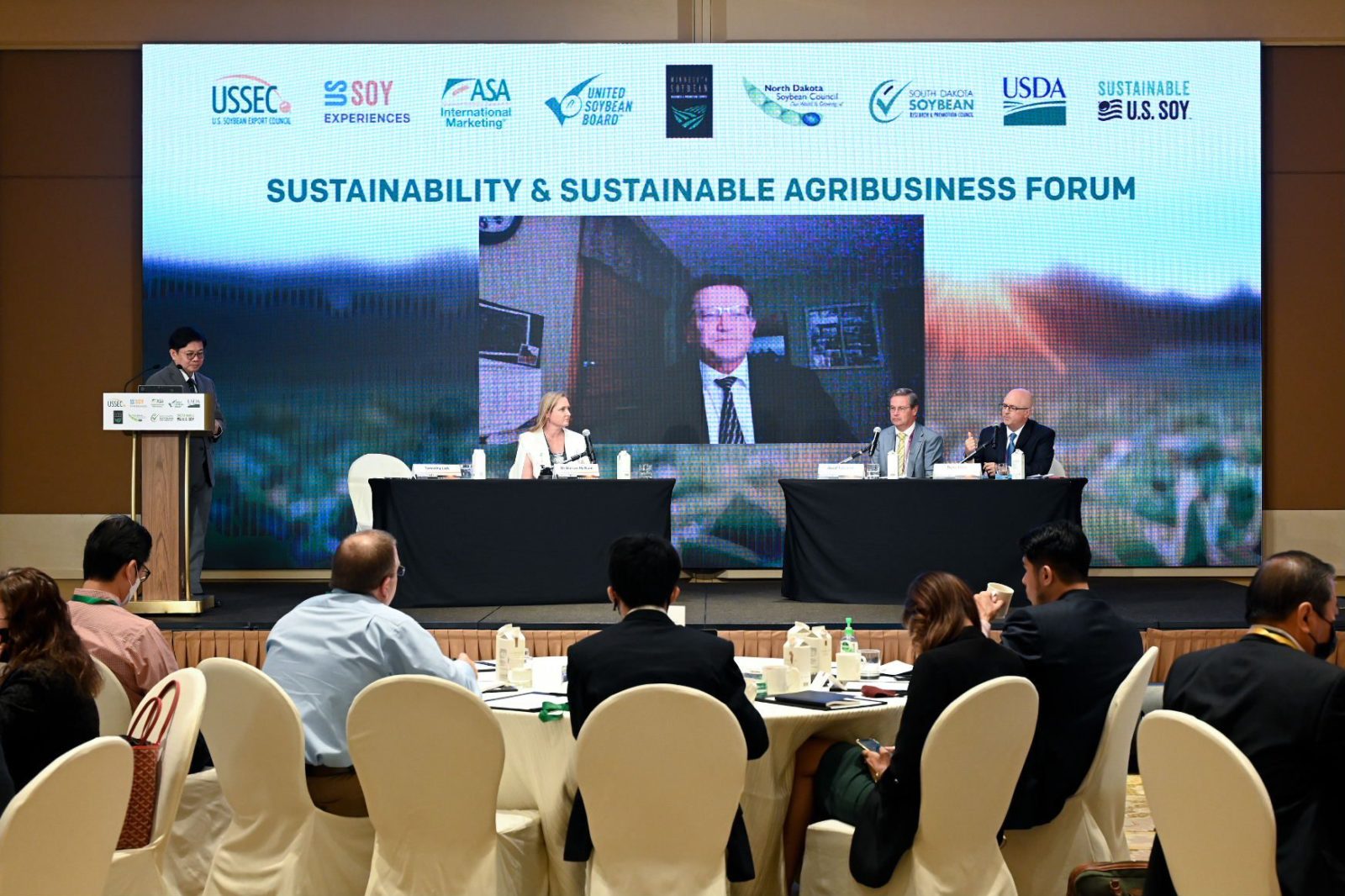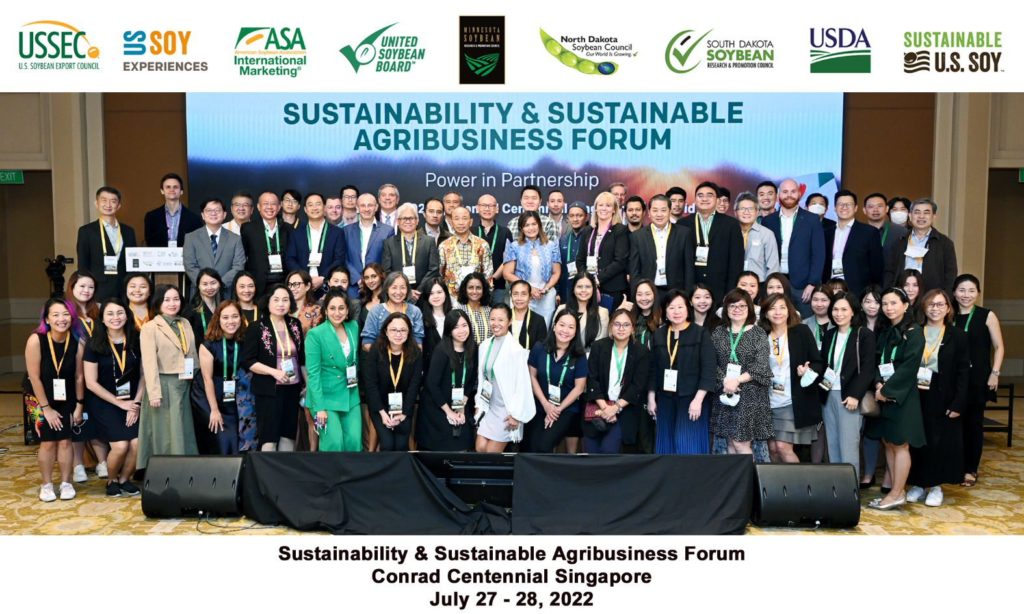 This article was partially funded by U.S. Soy farmers, their checkoff and the soy value chain.