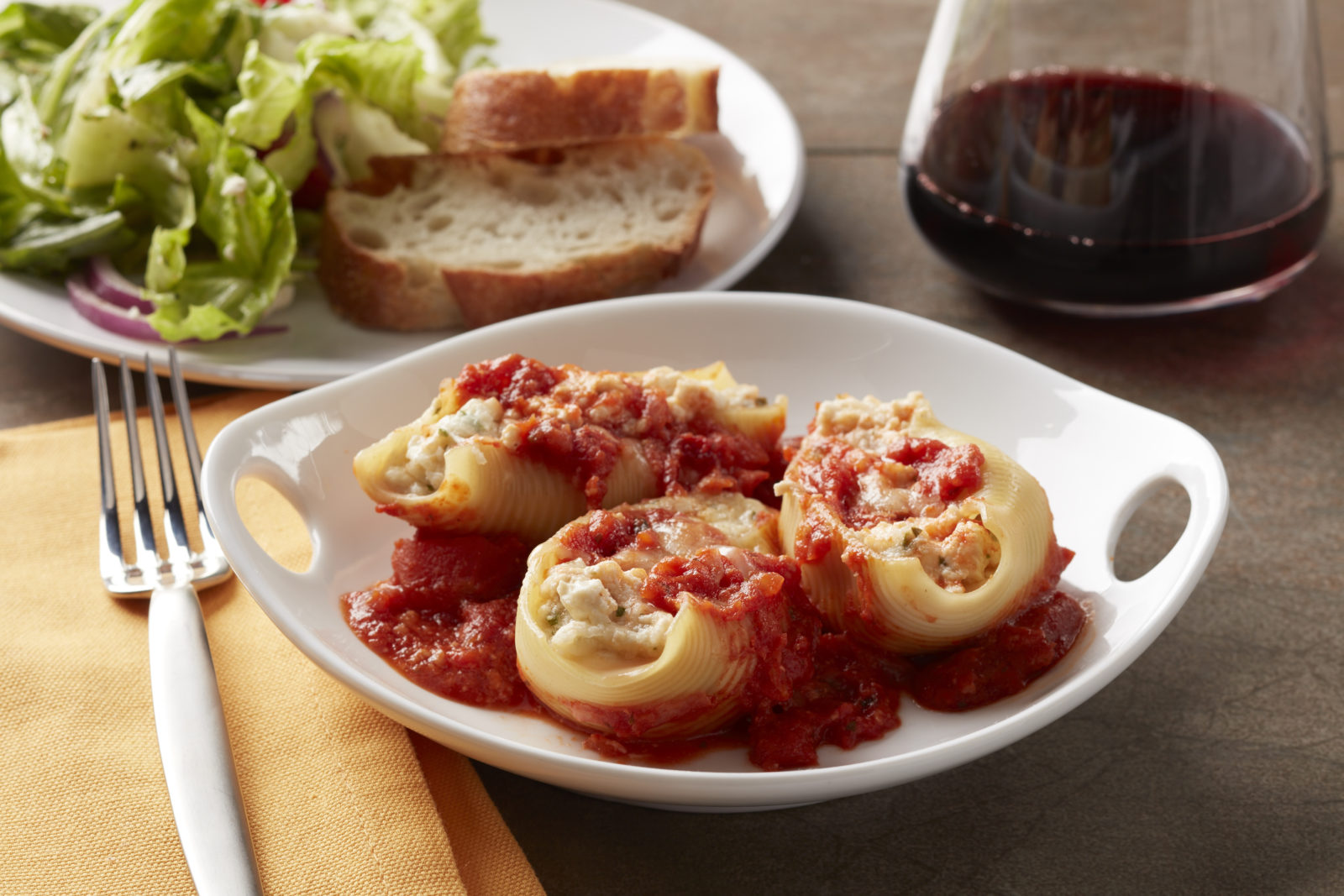 In today's pandemic-altered world, soyfoods are good choices for global consumers who strive to maintain healthy budgets, healthy bodies and contribute to a healthy planet. According to new research, more than two-thirds of people around the world are feeling the effects of inflation that is pushing up the cost of essentials such as food. In November 2021, global food prices were estimated to have increased by 27% in the last 12 months.[1] Additionally, 36% of business professionals say they expect supply shortages to be a significant effect of the COVID-19 pandemic.[2] These events may make it even more important in the coming months for consumers to find ways of reducing food budgets and working around supply chain issues.
Shelf-stable soyfoods such as soymilk, tofu and textured soy protein made from verified sustainably grown[3] U.S. soybeans also offer a wide-array of options, including cost-conscious choices, for wellness-focused consumers. Soyfoods are high-quality plant protein that may not immediately come to mind, but they offer nutrition benefits, flavor and value that various consumers are seeking. For example, in 2021, 70% of Chinese consumers regularly included immune boosting food in their diets because of COVID-19, and half of them planned to continue doing so this year. In Brazil, 56% of consumers strive to eat a diet that reduces the risk of diseases such as hypertension and diabetes.[4]
TSP is the perfect economical protein to add to a wide variety of dishes
The textured soy protein (TSP) market is projected to reach $2.1 billion by 2026.[5] TSP (also called textured vegetable protein or TVP) is made from defatted soy flour. It is an affordable, meat extender as well as a versatile meat alternative. TSP provides both a neutral flavor that takes on other meaty or sauce flavors, and a texture that resembles ground meat. Consumers on tight budgets can easily combine equal amounts of TSP with ground beef, turkey or plant-based ground meat to use in their favorite meaty recipes. TSP is equally good for pasta sauce, burgers, tacos or chili. TSP also adds a protein boost to breakfast favorites like oatmeal and muffins.
Soybean oil serves many purposes
Soybean oil is a cost-effective, all-purpose cooking oil—but don't underestimate its culinary and nutrition qualities. This single, neutral-flavored cooking oil can satisfy the needs of foodservice operators as well as consumers. It can be used for everything from sautéing and frying to salad dressings and baked goods. The nutrition profile of soybean oil should also appeal to health-conscious consumers. It is high in health-promoting polyunsaturated fat (55%-58%), contains 22%-30% monounsaturated fat, and has 12%-15% of saturated fat.[6]  Soybean oil carries a qualified health claim as well: In 2017 the U.S. Food and Drug Administration approved a health claim for soybean oil and coronary heart disease.[7]
Store some shelf-stable soymilk
Planning for shortages and stocking up are predicted to be among the year's top trends for consumers.[8] Soymilk is a traditional dairy alternative with contemporary appeal because it is available in various sizes of shelf-stable cartons. Online shoppers can have it shipped directly to their homes. Soymilk is suitable for use in baked goods, sauces, soup recipes and smoothies. Also, given that dairy manufacturers are among those faced with staffing shortages and transportation issues resulting in delayed deliveries[9], plain soymilk is a good entry level choice for consumers who want to try dairy alternatives. When compared to other plant-based milks, soymilk typically has more protein, offering approximately 7 grams per one-cup serving.[10]
Adapt with tofu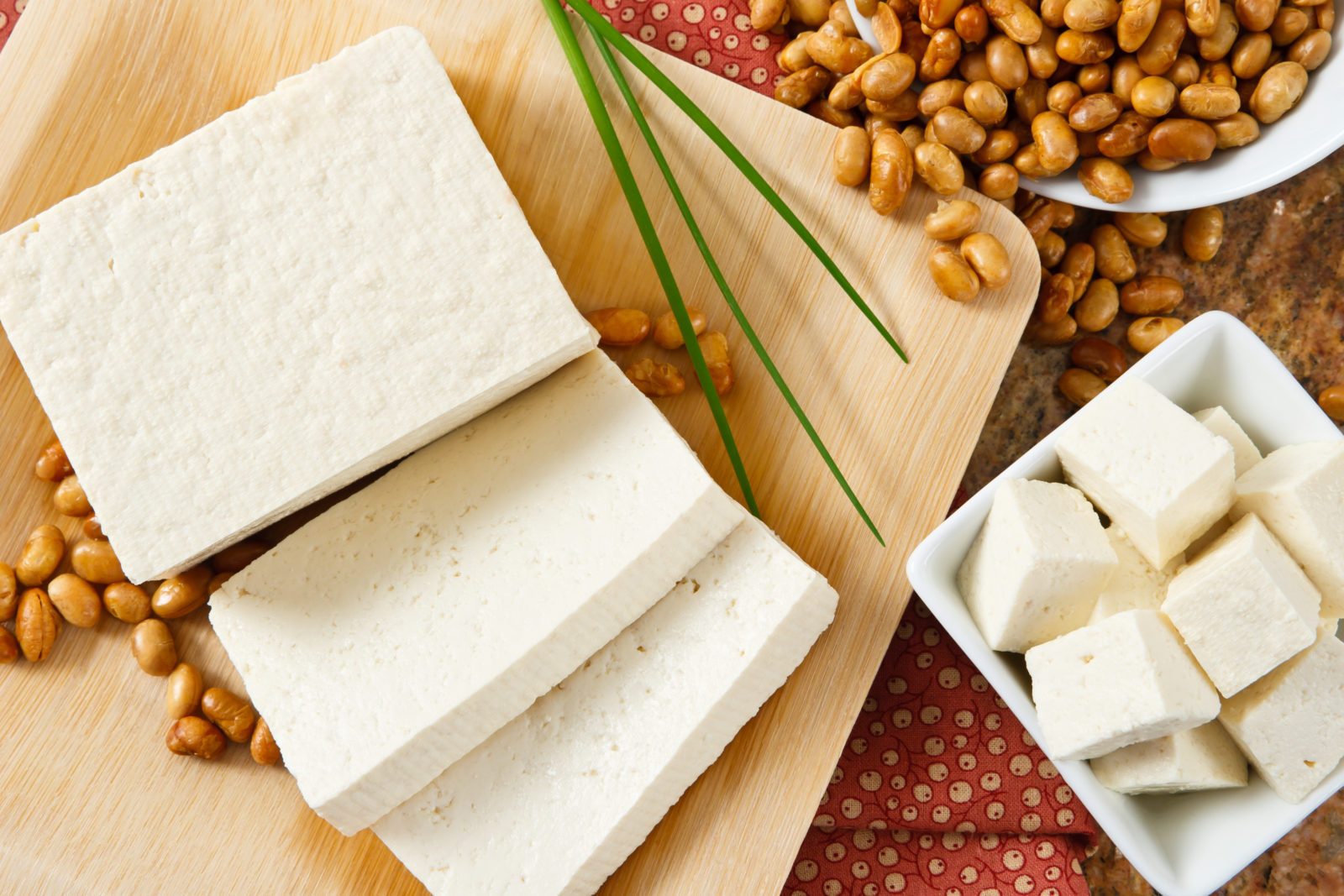 Sustainability is now a central component of consumer food choices. For example, 42% of American consumers believe their choices have a moderate to significant impact on the environment.[11] Tofu made from U.S.-grown soy is a sustainably produced plant protein. Its culinary advantages are numerous, with applications that range from beverages to desserts. For restaurant operators, tofu provides a simple way to adapt existing recipes to satisfy the expectations of vegetarian and vegan patrons. Tofu creates creamy-textured salad dressings, rich soups, sandwich spreads, and quick breakfast scrambles for morning meals.
Opportunities for soy innovators
Cost and the number of product choices remain important to European consumers of plant-based foods, as demonstrated in a recent survey of flexitarians. However, taste and healthfulness are still the largest purchase drivers of plant-based foods for this group. Nearly half of survey respondents reported they had recently reduced their meat consumption, and slightly less than 40% reported planning to do so in the near future.[12]
In the U.S., quick service restaurant chains, including burger, pizza and Mexican menu offerings, are currently offering animal protein alternatives formulated with soy. Some industry forecasters also predict that plant-based egg alternatives will be among the year's new product trends to arrive in global foodservice operations.[13] In fact, a plant-based hard-boiled egg product made with soy protein was recently introduced by a grocery chain in Switzerland.[14]
Soyfoods have the potential to meet tomorrow's demands, due to their versatility and sustainability. The wide range of soy options includes affordable, shelf-stable ingredients, high quality dairy and meat alternatives, convenient frozen meals, snacks and frozen desserts. Soyfoods can help foodservice operators and home cooks alike to remain nimble in the face of supply chain issues, rising costs, sustainability concerns and tight budgets.
[1] World Economic Forum, "Here's how rising inflation is affecting us around the world," December 12, 2021.
https://www.weforum.org/agenda/2021/12/rising-prices-inflation-ipsos-survey/
[2] Euromonitor International, Top 10 Global Consumer Trends for 2022.
https://go.euromonitor.com/white-paper-EC-2022-Top-10-Global-Consumer-Trends.html
[3] The U.S. Soybean Sustainability Assurance Protocol.
https://ussec.org/wp-content/uploads/2017/11/20180416-U.S.-Soy-Sustainability-Assurance-Protocol-low-res.pdf
[4] Mintel, Future of Nutrition, Health & Wellness Report, 2021.
https://www.mintel.com/press-centre/food-and-drink/mintel-launches-the-future-of-nutrition-health-and-wellness-2021-report
[5] Allied Market Research, Textured Soy Protein Market Outlook—2026.
https://www.alliedmarketresearch.com/textured-soy-protein-market
[6] Dorni C, Sharma P, Saikia G, et al. Fatty acid profile of edible oils and fats consumed in India. Food Chem. 2018;2389-15.
[7] Qualified Health Claim Petition – Soybean Oil and Reduced Risk of Coronary Heart Disease (Docket No. FDA-2016-Q-0995).
https://www.fda.gov/media/106649/download
[8] Euromonitor International, Top 10 Global Consumer Trends for 2022.
[9] USDA Agricultural Marketing Service, Dairy Market News Week of January 10-14, 2022. https://www.ams.usda.gov/mnreports/dywweeklyreport.pdf
[10] USDA Food Data Central. https://fdc.nal.usda.gov/fdc-app.html#/food-details/1999630/nutrients
[11] Food Insight, 2022 Food Trends.
www.foodinsight.org/food-trends-for-2022
[12] Innova Market Insights, "Choice and price key to continued boom in plant-based foods," November 8, 2021.
[13] Technomic, 2022 Global Restaurant Trends Forecast.
https://www.technomic.com/newsroom/2022-global-restaurant-trends-forecast
[14] Smart Protein Project.
https://smartproteinproject.eu/wp-content/uploads/Final-webinar-slides_Smart-Protein-European-Consumer-Survey.pdf