A recent study indicates that two new crush facilities are expected to open their operations in 2019, with a third crush plant expected to start up by the end of 2021. The initial facilities to open are to be in Michigan and South Dakota, with the third to be located in North Dakota. U.S. soybean processors have historically built crush plants near major livestock feeding areas, as it is more cost effective to ship the beans than it is the finished protein meal. For the U.S., that means that most crush plants are in either the Midwest, to supply hog, cattle and dairy operations, or in the Mid-Atlantic and Southeast where the majority of U.S. poultry production is based. The map that follows highlights states with plants that are members of the National Oilseed Processors Association, or NOPA. NOPA is the major organization of North American oilseed processors and is estimated to capture about 95 percent of all oilseeds processed in the U.S.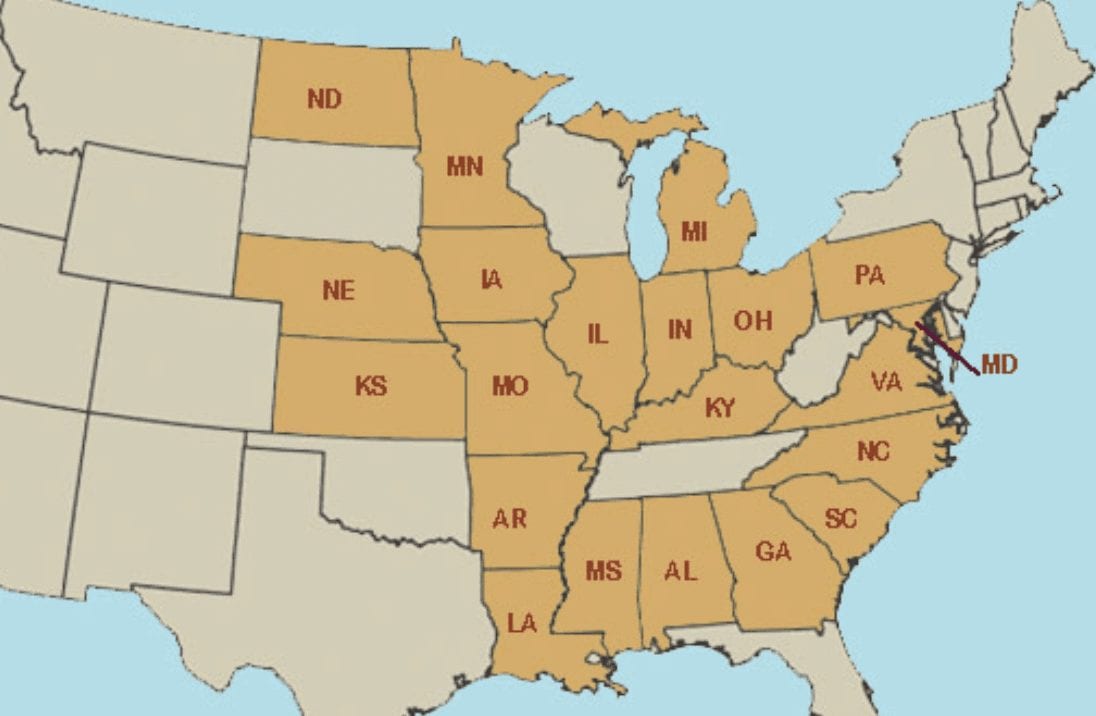 Once up and running, these additional processing plants are expected to grow U.S. crush capacity by 6 to 10 percent and consume an estimated 120 million bushels per year. The new plants are expected to crush soybeans at a higher rate of 100,000 to 120,000 bushels per day, whereas older facilities could process just 70,000 to 120,000 bushels per day. With this improved technology, these plants are expected to result in adding 2.8 million short tons of soybean meal and 1.4 billion pounds of soybean oil to the market per year. The facilities in the Dakotas are expected to move most of its soybean meal that isn't consumed in the local feed market out via the Pacific Northwest while the crush facility in Michigan would be able to move product not consumed locally via the Great Lakes and out to the Atlantic.
The impacts of this expansion are expected to be mostly favorable for U.S. soybean farmers as the additional demand support basis levels and cushions farmers from export risk. For processors, the additional capacity may hurt margin structure in the short-term as supply outpaces demand forecasts, but in the long run, the new facilities may close some processing and focus capacity at more profitable facilities. For global buyers, the additional crush capacity means larger supplies of U.S. Soy-based meal and oil to meet growing populations and developing consumer needs.