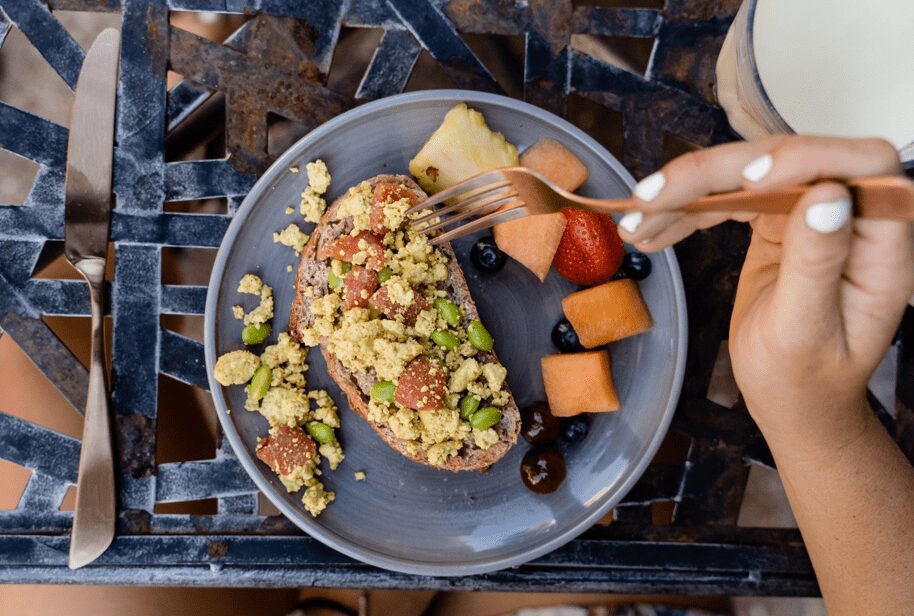 Ingredients
1 tablespoon soybean oil
1 block firm tofu
2 tablespoons nutritional yeast
1/2 teaspoon salt, or more to taste
1/4 teaspoon turmeric
1/4 teaspoon garlic powder
2 tablespoons soymilk
1/4 cup edamame
1/4 cup diced tomato
2 slices bread, toasted
Instructions
*Heat the soybean oil in a pan over medium heat. Mash the block of tofu in the pan with a potato masher or a fork, or crumble it into the pan with your hands. Cook, stirring frequently, for 3-4 minutes until the water from the tofu is mostly gone.
*Add the nutritional yeast, salt, turmeric and garlic powder. Cook and stir constantly for about 5 minutes.
*Pour the soymilk into the pan and stir to mix.
*Add edamame and tomatoes.
*Serve over toast.