Looking for a convenient snack? Want to be assured it contains sustainable ingredients? For Japanese consumers, some of their nearby convenience stores now offer individually packaged tofu bars carrying the Sustainable U.S. Soy logo.
Seven & i Group, including 7i in Japan and 7-Eleven globally, signed a licensing agreement with the U.S. Soybean Export Council (USSEC) to use the soy checkoff's Sustainable U.S. Soy logo on private brand soy products in Japan. In March 2023, four flavors of Seven Premium tofu bars appeared on store shelves as the first products with the logo.
"Partnering with 7-Eleven in Japan marks significant progress in sharing the sustainability efforts of U.S. Soy farmers with customers," says Abby Rinne, director of sustainability for USSEC. "With about 21,400 stores in Japan1, 7-Eleven has the largest share of the sizeable convenience store market in the country. And, the company runs 83,000 stores around the world.2"
The Sustainable U.S. Soy logo demonstrates the commitment of participating companies to advancing the U.N. Sustainable Development Goals. Companies that verify their soy purchases with the U.S. Soy Sustainability Assurance Protocol, or SSAP, have the opportunity to use the trademarked logo.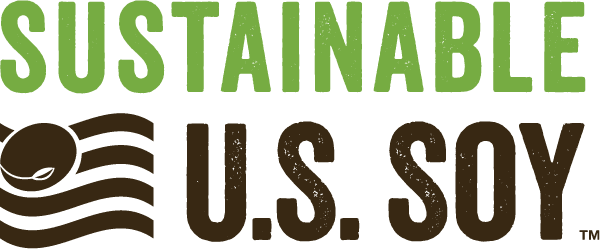 "U.S. Soy has the lowest carbon footprint compared with soy of other origins," Rinne explains. "Companies like 7-Eleven use our Sustainable U.S. Soy logo to show they are addressing global environmental issues."
7-Eleven holds a spot in the top 20 companies in the Japan Sustainable Brands Index, a 2021 survey.3 The company is working to reduce food waste increase recycling, among other environmentally focused initiatives. Using the Sustainable U.S. Soy logo exemplifies the company's understanding of their customers.
Soybeans are essential ingredients in traditional Japanese foods, deeply rooted in the country's culture. At the same time, Japanese consumer interest in sustainability continues to rise. Today, convenience stores support the busy, functional lifestyle of the Japanese people, who demand a strong connection to their culture and to environmental responsibility.
"Japanese customers consider tofu bars like these a convenient, health-conscious snack," says Will McNair, USSEC director of oil and soy foods. "Now, they have the added assurance that these snacks contain sustainable U.S. Soy."
As a company displaying the Sustainable U.S. Soy logo, Seven & i Group plans to share U.S. Soy farmers' commitment to environmental initiatives internally, and work with USSEC Japan and tofu manufacturer Asahico to promote the value of soy products like the tofu bar to customers.
"Japanese manufacturers value the stable supply, price and quality of U.S. soybeans," Rinne adds. "The Sustainable U.S. Soy logo provides a tool they can use to encourage their customers to value U.S. Soy, as well."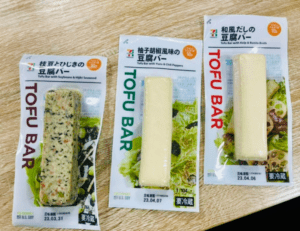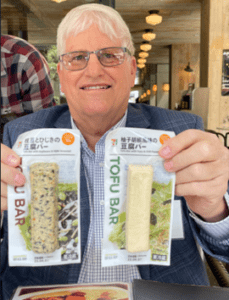 1 Number of stores in each administrative division, Seven-Eleven Japan Co., Ltd., May 2023
2 Our Brand Story, 7-Eleven Corporate, May 2023
3 North Asia Soy Food Report, Value of Sustainability in Japan, U.S. Soybean Export Council, February 2023