Now, more than ever, it is crucial that U.S. soy buyers see first-hand where their product is coming from and how it moves through the value chain. The U.S. Soy Global Trade Exchange and Grains Specialty Conference and Trade Show is the premier event that does just that. In August, almost 800 soy and grain industry leaders, suppliers and buyers from more than 50 countries traveled to Chicago, Illinois, to attend the exchange. This year, my organization, the Illinois Soybean Association (ISA), which represents more than 43,000 soybean farmers in the state of Illinois, was a diamond sponsor of the conference and also organized and coordinated the field day events.
The first day of the event featured a field trip for the Middle East and North African (MENA) customers from Morocco and Tunisia that allowed them to tour a local soybean farm, container shipping facility and a river loading facility.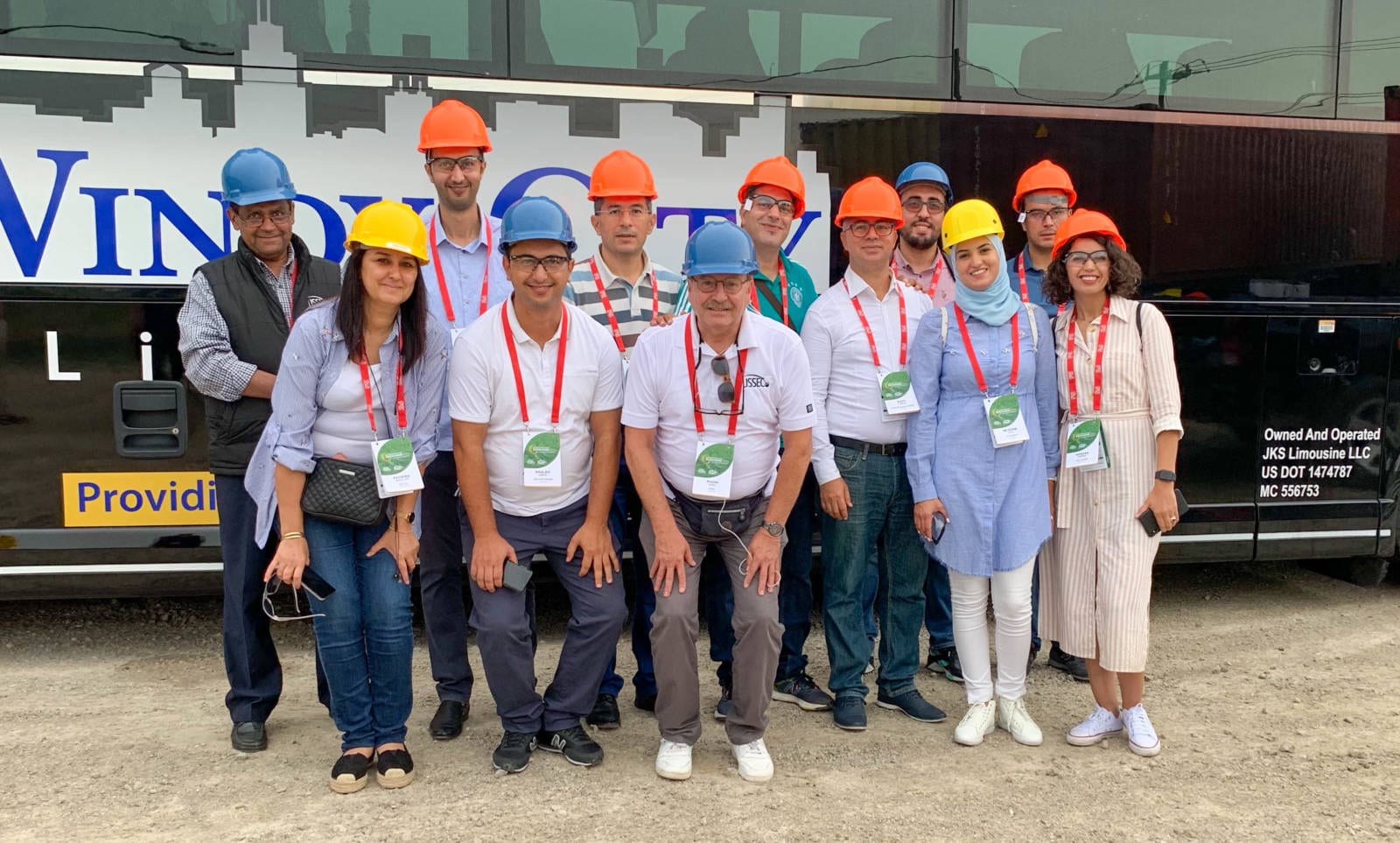 The buyers and end-users were eager to see and fully understand the complexities of the supply chain. It is important that our customers see first-hand how our product moves from the farm through the value chain, as importers are more often wanting to pinpoint where their product is coming from.
Rafil Zarrouk, Head of Procurement at Poulina Group Holding in Tunisia, says that it was helpful for him to participate in the Global Trade Exchange field trip activities. "I am a buyer of corn and soybeans, and I have to improve my knowledge about soybeans. It is helpful for me to see how the farmer is thinking. This is important because when we just listen to traders, we can have a totally different point of view," says Zarrouk.
The first stop of the day was at the Consolidated Grain and Barge (CGB) container terminal. In my opinion, this was the most valuable stop on the trip because the terminal and its operations are key to highlighting the U.S., and Illinois Soy Advantage: exceptional composition, consistent supply, sustainable farming, and innovation beyond the bushel.
Our infrastructure is second to none, and that results in our international customers consistently receiving a reliable, high-quality product that is competitively priced.
The next stop for the MENA group was at Jeff O'Connor's farm located in Kankakee, Illinois, where they were able to talk face-to-face with local soybean growers. During the tour, the growers touched on everything from soil conservation to grain bin aeration. The group was very engaged and had great questions on each topic that was covered on the tour.
We concluded the day with a quick stop at the CHS Morris River loading facility. It was valuable for the customers to see where their beans are coming from and observe as many supply chain components as we could fit into the day.
The MENA region continues to be an important market for U.S. soy as it represents four percent of total exports. The U.S. Soy Global Trade Exchange and Grains Specialty Conference and Trade Show was an excellent opportunity to highlight the U.S. Soy Advantage as well as our Illinois-based infrastructure and its network of farmers and agribusinesses.