HOW ARE YOU PURSUING SUSTAINABILITY ON YOUR FARM?
Keith Morton
Falkner, Mississippi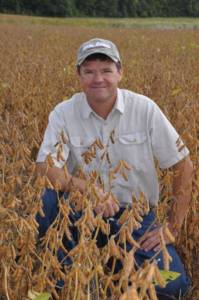 For many years, we've used methods that proved both profitable and beneficial to the environment, like no-till, grid soil sampling, variable-rate nutrient application, and scouting for pests and disease. I plan to add cover crops to further reduce erosion, suppress weeds and build organic matter – all of which will hopefully increase yields.
Rob Sharkey
Bradford, Illinois
That one's easy – I'm installing terraces on highly erodible ground. I've worked hard to improve the soil on my farm, and I don't want it going anywhere. It's good for my neighbors and for my farm to keep soil and nutrients where they can be used.
Mike Thede
Palmer, Nebraska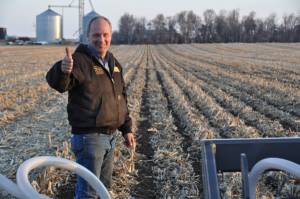 This year, we planted cover crops behind all of our soybean fields, and we're adding some higher efficiency nitrogen for corn to prevent it from leaching into the environment. We're also putting in buffer strips along some of the waterways on our farm to reduce runoff, and we're looking at investing in renewable energy by putting up a solar farm on one quarter-section of ground.