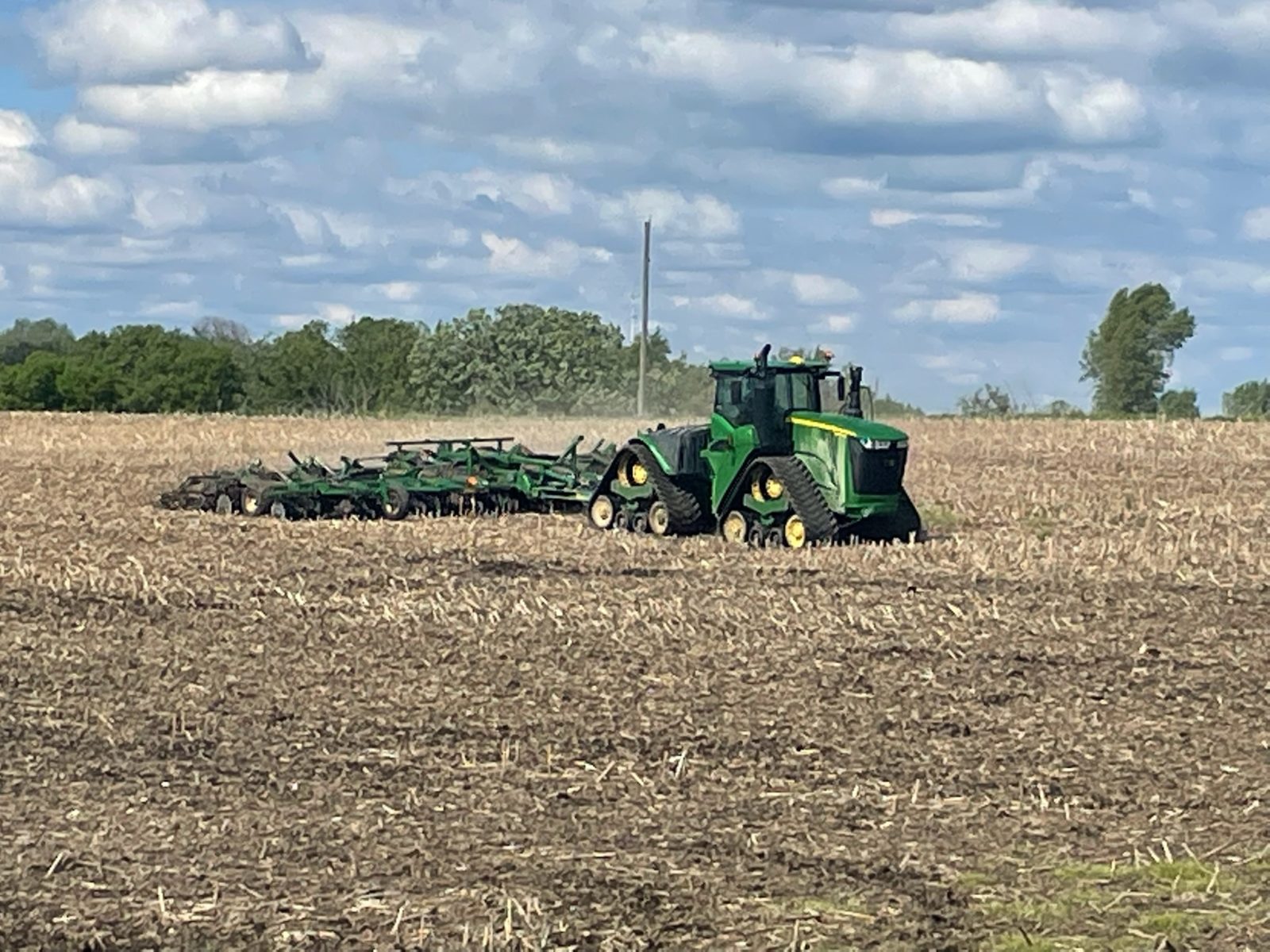 The pattern of regular rainfall that started in late March has continued throughout the spring in our region of Minnesota, in the upper U.S. Midwest. That has delayed planting, but we have made progress in two- or three-day spurts.
We started planting on April 28. We were able to plant more than 140 hectares, or about 350 acres, of commodity soybeans that day. We also planted nearly 130 hectares, or about 320 acres, of corn. But the next day it rained enough to keep us out of our fields for a week and a half.
Since then, we worked in our fields when the ground was fit. We just planted corn in mid-May, and then we turned our focus to the rest of our soybeans. We finished up planting corn at the end of the month. By comparison, last year we finished planting on May 10, so this season is off to a later start.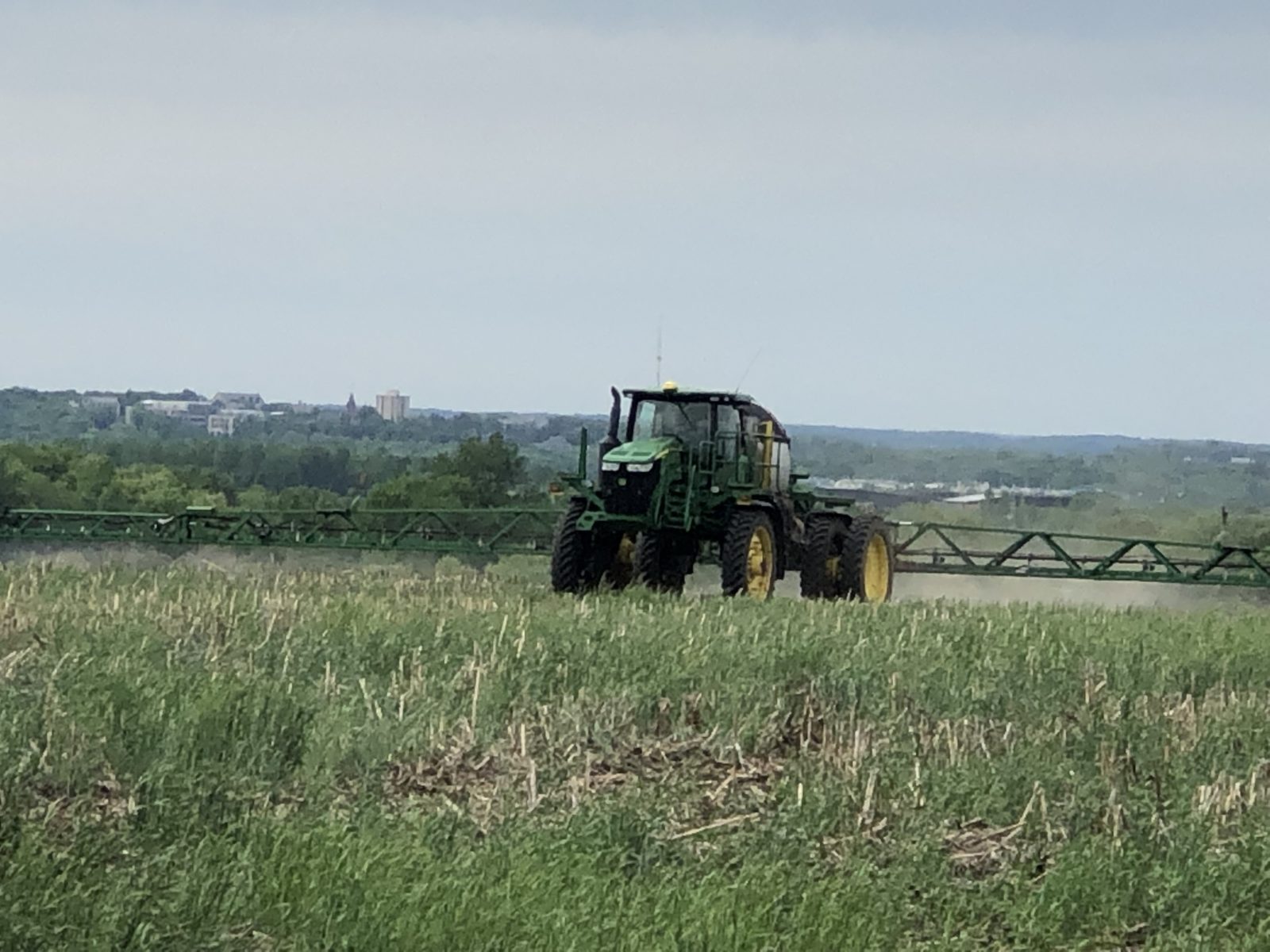 We planted more than 300 hectares, or 750 acres, of food-grade soybeans in about two days on May 23 and 24. We cleaned out our planters extremely well to prevent commingling with our other soybean seeds. We intentionally waited for ideal planting conditions, when the soil wasn't too wet, to plant the food-grade soybeans, because it would be hard to get additional seed to replant them if needed. I am glad we waited, because they went into the ground very nicely. We gave them the best possible chance for even emergence.
During planting, I typically run our sprayer and apply herbicides, while my sons run the planters. Our employees help with vertical tillage and delivering seed and fertilizer to the planters.
The conditions this season reinforced the value of vertical conservation tillage in our area. Our soils were cool and wet, so the tillage that stirred up just the top 5 cm, or 2 inches, of the ground helped warm up and dry out the soil, while leaving residue from last year's crop in place. We typically do vertical tillage and then let the field sit for two days before planting, and that's what happened most of the time this year. We did plant some corn into no-till fields where we didn't disturb the soil at all. However, those were the last corn fields we planted because they took longer to warm up and dry out.
Immediately after planting, I follow with a herbicide application to control weeds. We planted about 25% of our soybeans into a green cover crop of cereal rye. In those fields, I applied a burndown to terminate the cover crop and residual herbicide to prevent weeds from emerging with the soybeans.
I also use a combination of burndown and residual herbicides in all our food-grade soybean fields, both those planted into cover crops and those planted into fields prepared with vertical tillage. Because we have fewer herbicide options for these soybeans, we want to control all the weeds from the beginning of the season. We use herbicides that control both grass and broadleaf weeds, but we have found that giant ragweed and waterhemp are two weeds species that are hard to control in food-grade soybeans. We don't plant these specialty soybeans in fields that have heavy infestations of those weeds.
The rest of our soybeans and corn receive a pre-emergence herbicide after planting. We will return to these fields about 40 days after the crops emerge to make another herbicide application to control weeds that emerge before the crops are tall enough to create a canopy that shades the rows and limits weeds from growing.
The first soybeans we planted in late April emerged by mid-May, and they should be ready to be sprayed in mid-June. Most of our crops will be ready for a second herbicide application at the end of June.
Last fall, we pre-paid for fertilizer and were able to apply some nutrients in all our fields. This season in one 81-hectare, or 200-acre, soybean field, we are testing the value of ammonium sulfate, also called AMS, as soybean fertilizer. We chose this field based on its fertility history. And an ag input supply company is helping us conduct trials to learn if spreading dry, granular AMS during the late vegetative or R1 growth stage benefits the food-grade soybean crop. We expect rain to move the nutrients into the soil to make them available to the crop, and we are leaving untreated test strips to see how this impacts yield.
In the U.S., we are doing everything we can to produce and ship food-grade soybeans for our customers around the world. I hope and pray that shipments are getting to their destinations when they are needed. Current shipping challenges are a global issue, but we want to get our soybeans to customers just as much as they want to receive them. Know that we are doing our best to ease issues on our end even as we start producing our next crop.