It's a golden time across the Atlantic for U.S. soybean farmers.
Not only is it the 50th anniversary of the soy industry's market development efforts in Europe, but the U.S. has overtaken Brazil as the top soybean supplier in the continent, as well as the Middle East and North Africa. The U.S. is gaining soybean meal market share in these regions, too.
The challenge, farmers and industry officials say, is to maintain and hopefully build on recent growth spurred by the U.S.-China trade dispute. That was the goal of the 2018 U.S. Soy Regional Trade Exchange — Europe and MENA (Middle East/North Africa) held at the end of November in Barcelona, Spain.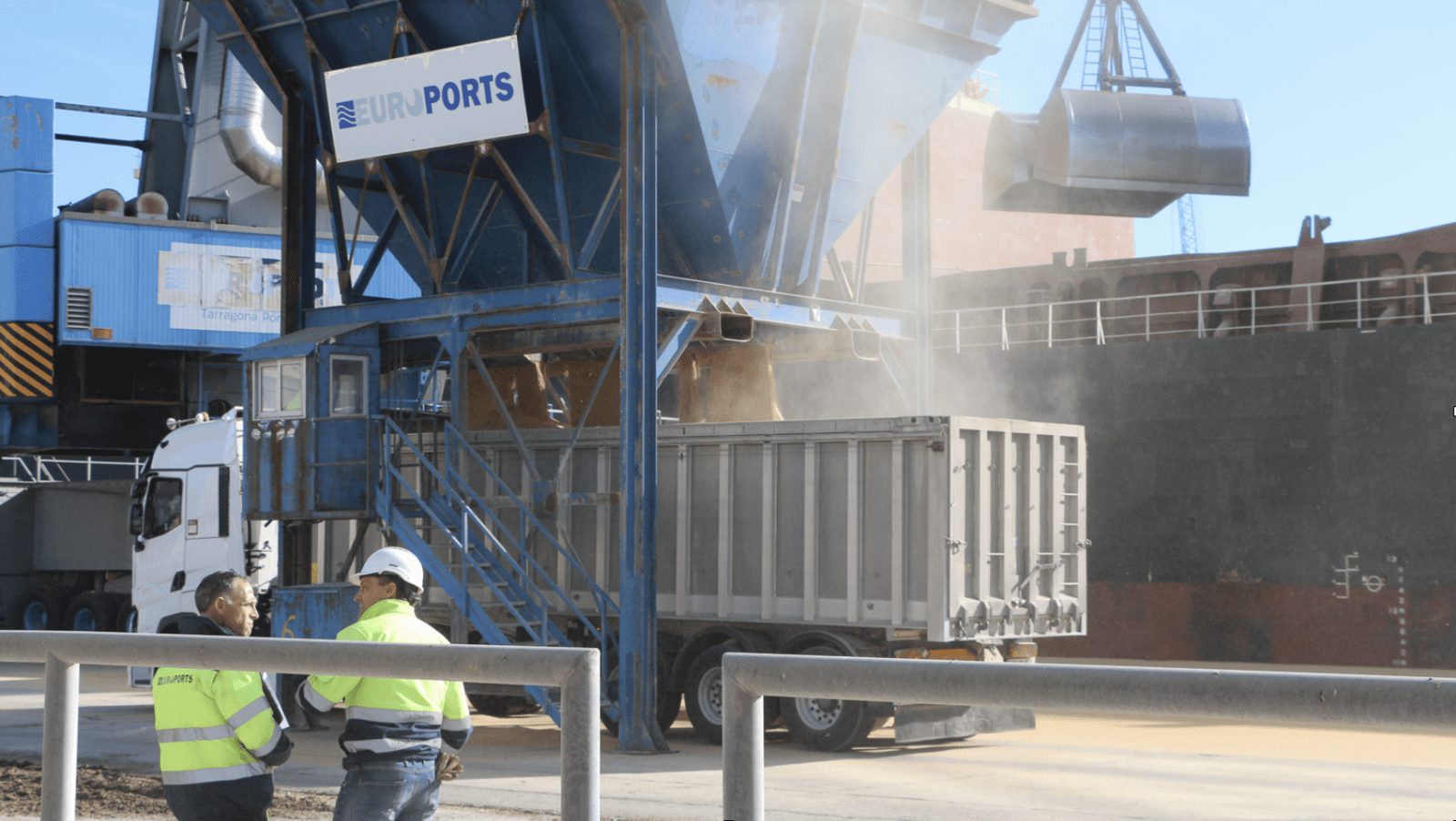 Nearly 300 soybean farmers and industry stakeholders attended the four-day event hosted by the U.S. Soybean Export Council (USSEC). The first two days consisted of tours to local ports, a Bunge crush facility and a feed mill. The conference's last two days consisted of presentations from top-level government and industry officials and networking roundtables for buyers and sellers.
To mitigate soybean export losses to China, Iowa Soybean Association (ISA) President Lindsay Greiner and other farmers talked with soy importers and end users about the value and quality of this year's record U.S. crop pegged at 4.6 billion bushels. The ISA provided $50,000 for the conference, which sparked other states to contribute so the event could be held, USSEC officials said.
Initial feedback during industry visits about future demand for U.S. Soy is promising, Greiner said. However, price is still the key factor.
"I think potential for growth of soy is good, especially as livestock production increases," the Keota grain and pig farmer said. "We're working to remain the preferred supplier when the trade war with China eventually ends and the day comes when our beans aren't a bargain anymore.
"It starts with building stronger relationships with buyers," Greiner added. "This conference features the top buyers in all three regions."
Brazil soybeans are fetching big premiums — $89 per metric ton more, on average, than U.S. oilseeds last month, according to government data — due to Chinese demand. A drought drastically reduced soybean production and meal output in Argentina, the world's No. 1 meal exporter, last year.
As a result, U.S. soybean and soybean meal exports are up 243 percent and 105 percent, respectively, to Europe and MENA during the marketing year that started Sept. 1, according to USSEC Regional Director Brent Babb.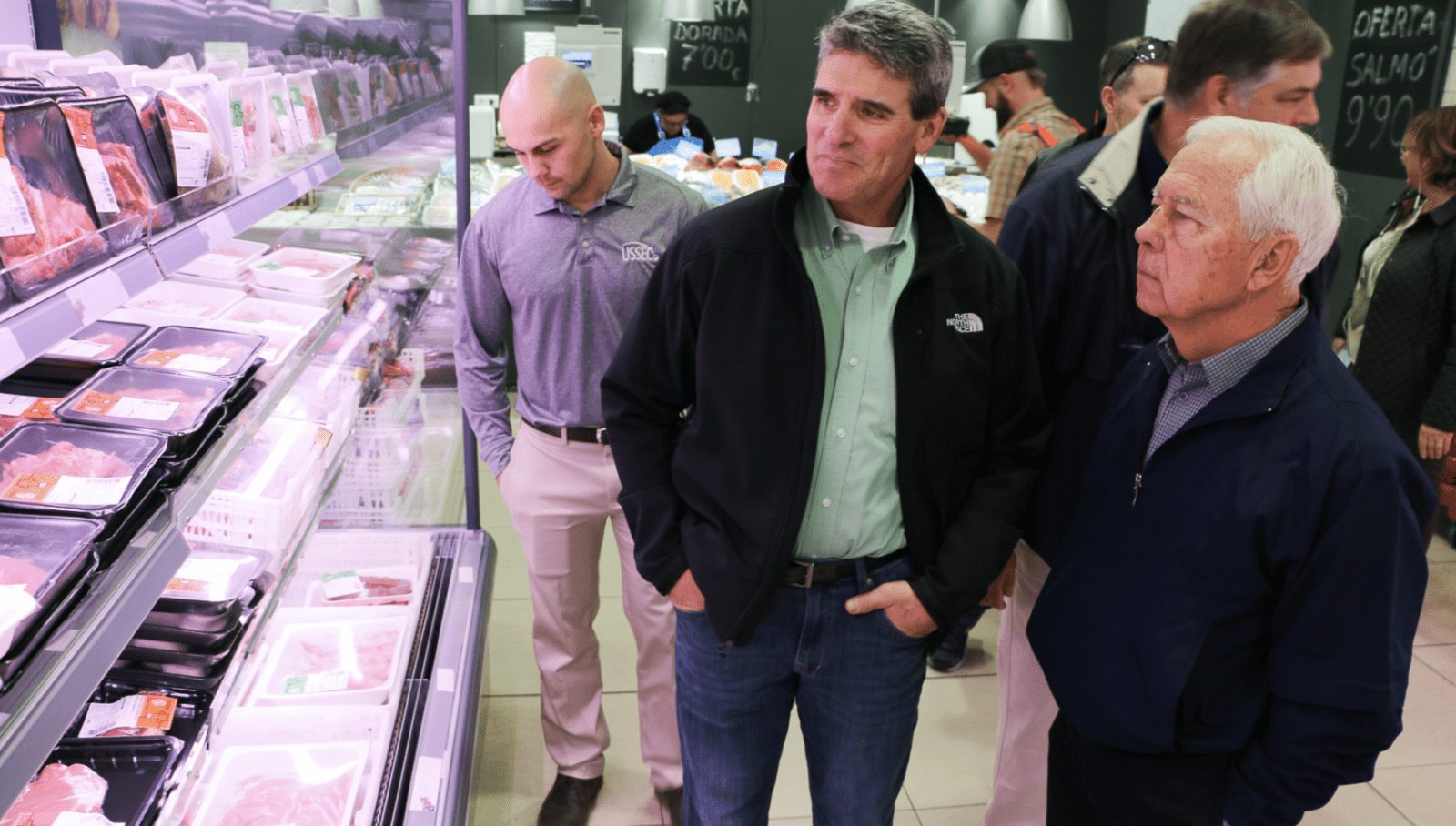 Soybean sales for the 2018-19 marketing year to all three regions, led by Europe, are pegged at 3.67 million metric tons or nearly 135 million bushels as of Nov. 8, according to U.S. Department of Agriculture data. U.S. soybean meal exports total 650,000 metric tons (30.2-million-bushel equivalent) for the same period, more than double last year's pace.
Egypt, Spain, Saudi Arabia, Nigeria and other countries have increased purchases of U.S. Soy or are relatively new customers.
Lewis Bainbridge, United Soybean Board immediate past chairman, said building and maintaining market share ultimately comes down to what the industry has stressed for 50 years in Europe and the region — the U.S. is a reliable supplier of quality, affordable, sustainably produced soybeans and soy products.
"It's very important in light of the current trade environment that the soy family has redirected efforts to basic and immature markets, including Europe," said Bainbridge, a grain and livestock farmer from Ethan, South Dakota. "We've established strong relationships here the past 50 years. Maintaining and improving market share is very important."
At the Bunge crushing plant in Barcelona, located at the city's port, foreign material in bulk soybean shipments was a hot topic of discussion on the first day.
Bunge is the main soy crusher in Europe and Spain, with four plants including one in Lisbon, Portugal. Spain imports 3 million metric tons of soybeans a year or more than 110.2 million bushels, USSEC data shows. So far this marketing year, all the country's beans have come from the U.S.: 17.3 million bushels.
"I assured customers we'll be a reliable supplier and all the farmers I know do a grand job producing clean beans," Bainbridge said.
Bunge and Cargill crushing plants in Barcelona utilize 220,400 bushels of soybeans per day, USSEC officials said. The facilities produce 5,000 metric tons of soybean meal daily.
BonArea, a vertically-integrated cooperative consisting of crop, feed and livestock production and grocery stores in northeast Spain, buys all its soybean meal to feed livestock from the two plants.
While touring the BonArea's Reus feed mill Wednesday, farmers reminded plant officials about the advantages of U.S. soy in feed rations. Published studies show the high amino acid content of U.S. soybean meal contributes to high digestibility and energy value of feed.
Josep Ribo Ribalta, manager of feed production for BonArea, said economics dictate where crushers purchase soybeans. He'll adjust feed rations and supplement synthetic amino acids as needed, depending on soy origins. Ribalta likes soybean meal made from U.S. oilseeds.
"We need your help with crops given our lack of production," Ribalta told U.S. farmers. "This year U.S. market share will grow since the movement of soy changed with the trade conflict."
That may change, he continued. "In the end, it depends on the crusher and price."
USSEC anticipates the European Union will buy more than 10 million metric tons of U.S. soy this year, up from 7 million in 2017-18.
"We have the price advantage right now," Greiner said. "Even if China starts buying from us again, we need to do our best to keep what we've gained and continue the upward trend."