As we deal with record-breaking heat this summer, it's important to stay healthy and hydrated. Drinking soy milk can be a great way to quench your thirst and benefit from high-quality plant protein. Of the growing selection of plant-based milks, soy milk is among the options with the most similar nutritional profile to cows' milk, according to experts. Not to mention, sustainable agricultural practices make soy products an environmentally friendly food option in the face of climate change.
Soymilk's versatility makes it an easy ingredient to slip into old standbys and trendy summer treats alike. Check out 3 different ways to add soymilk into your summer day!
Breakfast
You may not be ready to take on the day without your morning coffee, but you can certainly do without the long lines and steep prices at your local coffee shop. Why not whip up a soy milk dalgona coffee in the comfort of your kitchen?
Soy Milk Dalgona Coffee Recipe (Serves one)
Ingredients
2 tablespoons hot water
2 tablespoons instant coffee
2 tablespoons coconut sugar (or sugar of your choice)
1 cup soy milk
1/2 cup ice cubes
Directions
Hand mix hot water, instant coffee, and coconut sugar until they form a thick paste
Place ice cubes in a glass and add soy milk
Pour 1/3 of fluffy mixture into glass and stir
If you'd prefer to start your day with green juice, how about a green smoothie with soy? You'll reap all the health benefits of soy milk, plus added fruits and veggies, in one easy-to-make pick me up.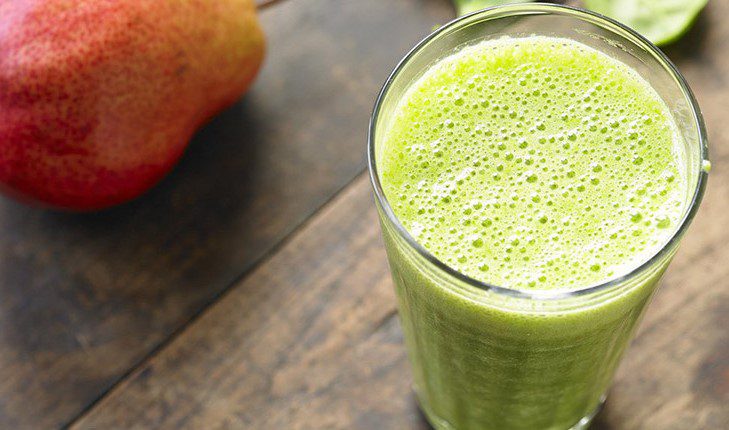 Go Green Soy Smoothie Recipe (Serves one)
Ingredients
1 1/2 cups vanilla soy milk
1 ripe pear, cored and chopped
2 cups baby spinach, packed
Directions
Place all ingredients in a blender and blend until smooth
Afternoon Snack
Midday, you're likely seeking a satisfying and nutritious snack to hold you over until dinner. A soy milk-based chocolate peanut butter shake fits the bill. Offering approximately seven grams of protein and one gram of fiber per one-cup serving, soy milk may keep you full longer than other plant-based milks. Fix yourself a chocolate peanut butter soy shake in two easy steps!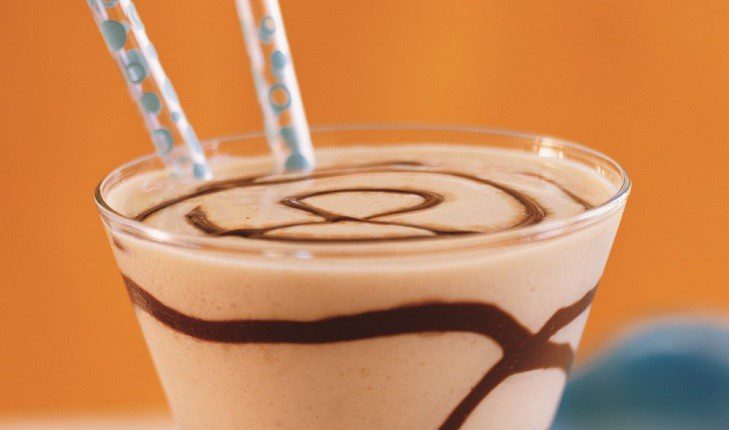 Chocolate Monkey Peanut Shake Recipe (Serves one)
Ingredients
1 cup vanilla soy milk
1 banana
1/2 cup ice cubes
1 tablespoon creamy peanut butter
Directions
Slice the banana and place the slices in the freezer for approximately one hour.
Place frozen banana slices, soymilk, ice cubes and peanut butter in the blender and blend for 30 seconds or until smooth.
Soy milk's flexibility and nutrition profile makes it a great addition to a wide array of refreshing summer drinks. Beat the heat from dawn to dusk with these three recipes. Cheers!
Hungry for more? Click here for a variety of soy-based recipes.