Sustainability has many different interpretations, but when it comes down to it, it's about looking toward the future while meeting the needs of your customers and your farm.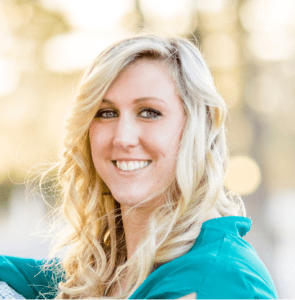 Rachel Grantham, Smithfield Foods agronomist, shares what soybean farmers need to do to continue to be competitive.
What are Smithfield's sustainability goals?
Our goal is to engage 75 percent of our grain sourcing regions' acres in practices that improve their productivity, profitability and sustainability by 2018. Smithfield has also released a Greenhouse Gas Emission Reduction goal.
How does Smithfield depend on their suppliers (like soybean farmers) to help them reach these goals?
We are fostering positive relationships with our grain growers and provide information and consulting assistance. Through our network, we also offer tools and technologies that may not be affordable or feasible without our assistance. We rely on suppliers, like our soybean growers, to help us reach our goal, as they are a foundational piece of our pork production supply chain.
Why is Smithfield concerned about the production methods of the feed grains they produce?
When we have confidence in the quality of our grain ingredients, it translates into better quality feed, producing better quality pork. When we can help growers with their production methods, and thus improve grain yield and quality, we can improve the profitability and efficiency of their operations.
How does Smithfield monitor the sustainability of the feed grains they buy?
We work both internally and with external advisers, including the Environmental Defense Fund and local
land-grant universities, to determine the best method to monitor the sustainability of the feed grains that we buy. We record and monitor our growers' tillage practices, fertilizer applications, seeding rates and in-season production practices from year to year to optimize the inputs they use. We also offer an online, weather-based nitrogen monitoring tool and a sensor system that varies nitrogen applications in-field in real time to help growers monitor the changes to nitrogen applications on their operations.
Why does sustainability matter to Smithfield's customers?
Sustainability is a path of continual improvement, rather than a destination. It is a path both consumers and other industry members alike are urging companies to take. By embarking on a sustainability journey, companies are improving their environmental impact, product quality and consumer relationships.