Every season has its challenges, and 2022 brought many to our area of Illinois in the heart of the U.S. Midwest. Despite challenges and setbacks, we harvested quality crops this fall.
The season started with a cool, wet spring that delayed planting, and great uncertainty about the availability of inputs due supply chain challenges. Then, we had a dry summer with small, spotty rains that helped some of our fields, but missed others. That led to starting harvest in mid-September, about a month later than our average.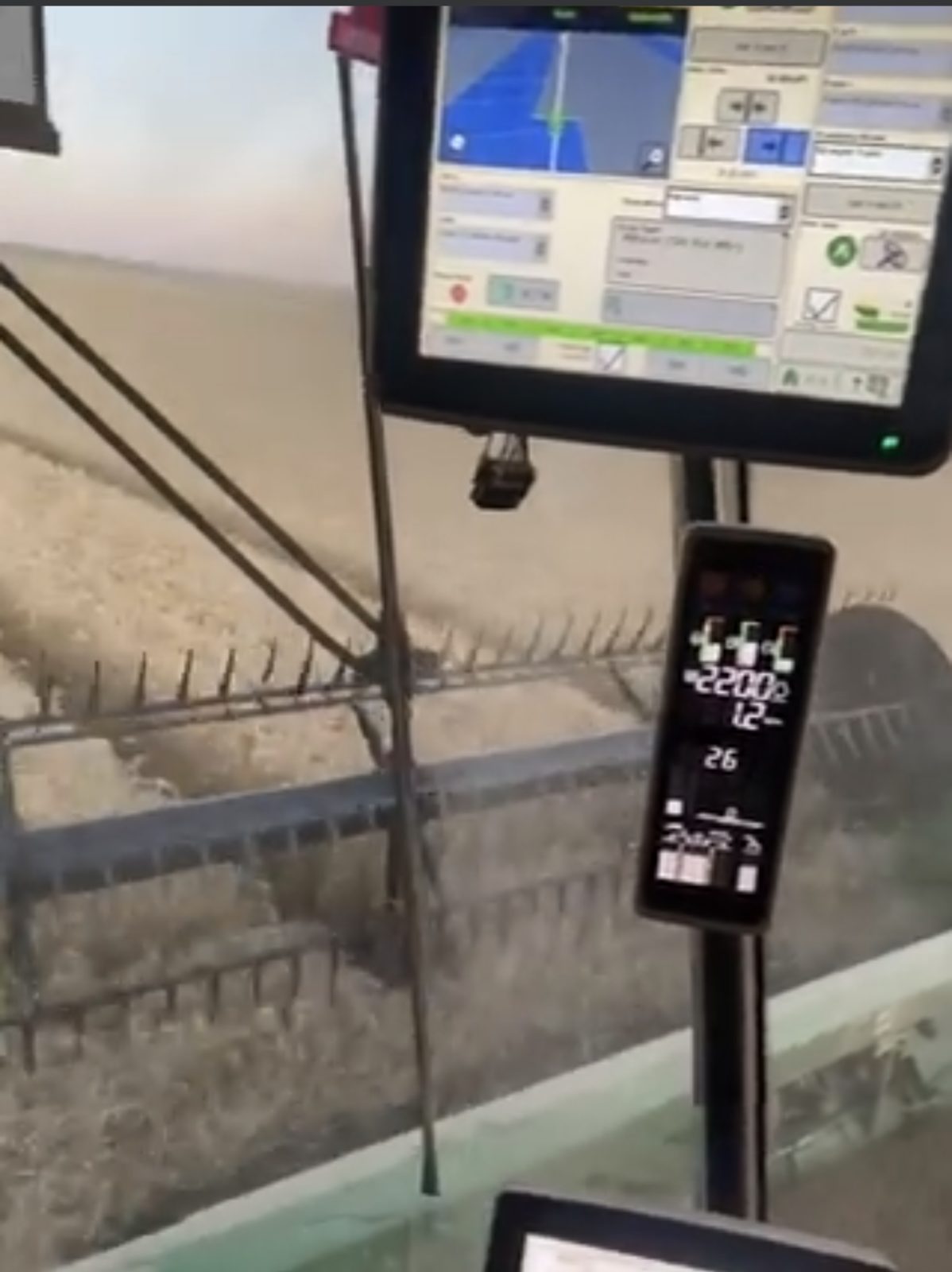 We finished harvest (very late) on November 19, compared to normal years, when we aim to finish by the end of October. Across our entire farm, soybean yields were average. Some fields got timely rains and did well, while other fields were very dry, and yielded less. However, we raised quality soybeans regardless of yield. Our corn yields were also average, because some fields didn't get the rain they needed during pollination. Our crops need water, but at the right time.
During harvest, we used our technology platform to help make decisions for 2022 and prepare for 2023. The platform stores maps and data of all our fields and gathers real-time data from our combines and other equipment while they are running, so we can access all that information on our iPads and other devices.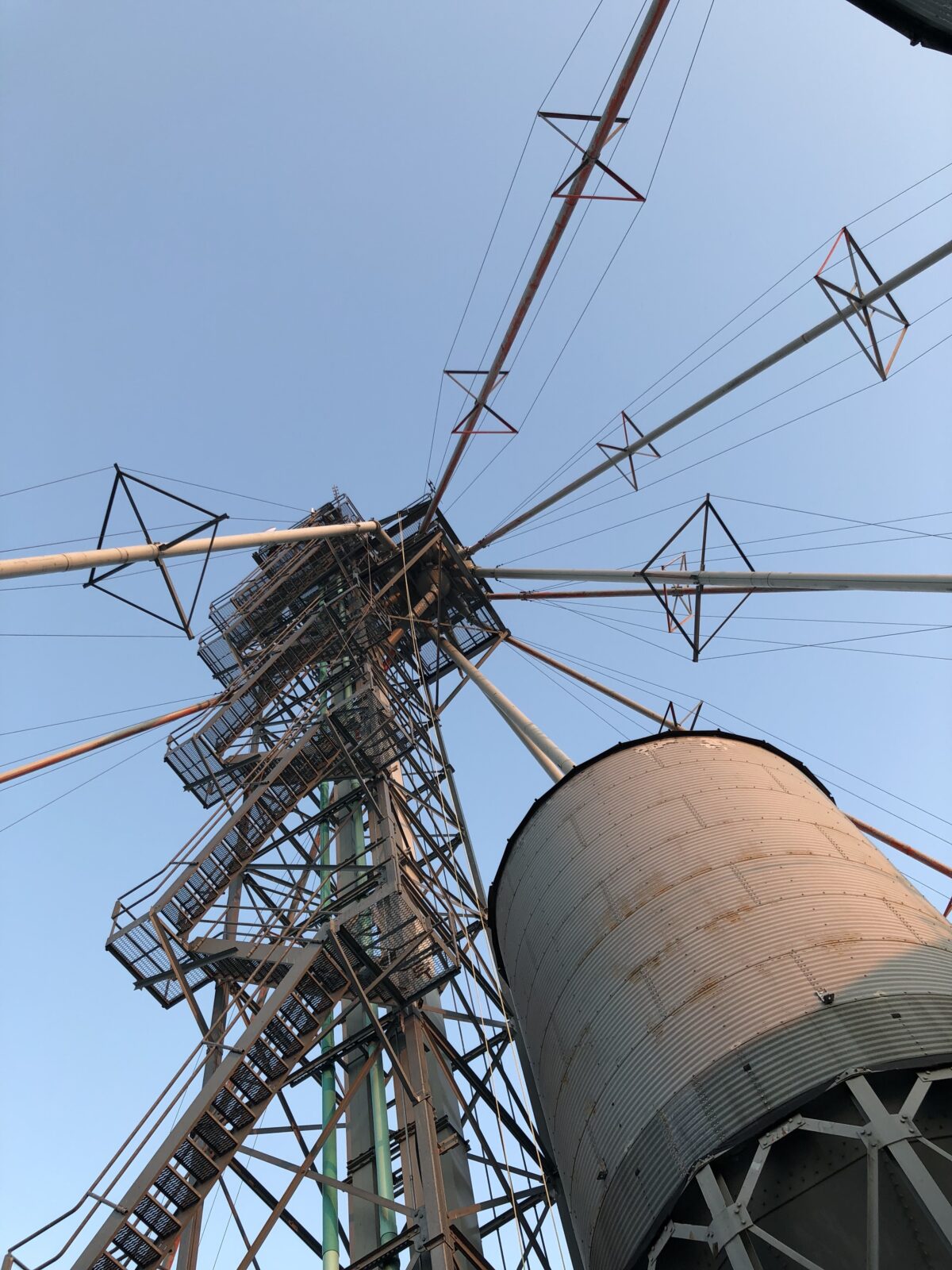 With this platform, we monitored rain accumulation from the season and yield as fields were harvested. That helped us predict how much on-farm storage space we would need for our soybeans and corn. At the same time, we weighed all the grain we harvested on our truck scale as it came in, so we could compare those numbers to the yield monitors and "truth up" our data, doublechecking its accuracy. For the most part, it the numbers were pretty close to what we expected.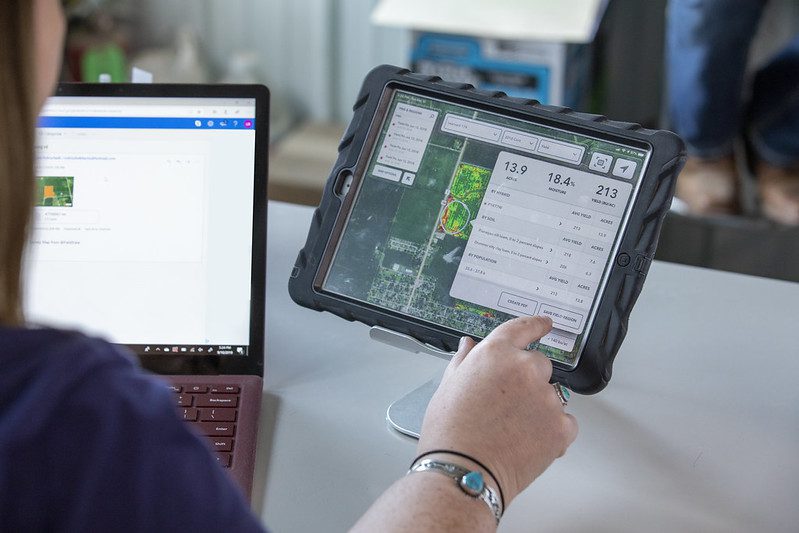 We relied on technology to make decisions as we deployed our team. While we focused most of our resources on harvest, we had other fall fieldwork to complete, like planting winter wheat and cover crops, hauling grain to local elevators, applying fertilizer on our fields and for customers, and performing tillage where needed.
Technology also helped us pivot throughout the year as we navigated supply chain issues with inputs. We manage inputs like seed, chemicals and fertilizer both for our farm and for customers of our custom agricultural input supply business. Those challenges showed up throughout the fall. For example, local grain storage elevators we work with only allowed delivery of grain during certain times due to storage capacity and train car availability.
We planted as much winter wheat as possible, but that was only about half of the acres we planned to plant. We were limited by manpower and the availability of wheat seed. The wheat we did get planted has emerged well and looks good. As long as we don't get too much ice over the winter, it should grow well next spring. We will harvest it next summer and immediately plant double-crop soybeans.
We were able to plant all the cover crops we planned on. We hired an airplane to fly some cover crop seed onto fields before harvest, while we drilled cover crops into other fields after they were harvested. These cover crops will protect soil through the winter.
We are applying dry fertilizer that provides nutrients for the next crop and lime that will correct soil pH on both our fields and for customers. Some of our customers have chosen to apply the bare minimum of fertilizer due to its costs, while other farmers are watching fertilizer prices, hoping to purchase and apply it if costs go down. This is one type of fieldwork we can do throughout the winter as the weather allows.
We have also made decent strides in fall tillage, focusing on breaking up the soil in areas of fields most prone to soil compaction. For example, we often work the areas of fields where semis and grain carts drove the most during harvest because that heavy equipment carrying grain packs down the soil.
Fall is also the time of year we start deciding what specific soybean varieties and corn hybrids we will plant next season. Due to supply issues for seed producers, we sometimes needed to order seed for 2023 before we harvested the 2022 crop. Again, our technology provided data to help us make these decisions, as we looked at inputs needed and the expected yields based on growing conditions.
Supply chain issues are likely to continue into 2023, carryover from the 2021 and 2022 seasons. Hopefully input shortages will not be as much of a problem as they were this past year. However, we are ordering what inputs we can for our farm and our customers and developing plans B and C to manage pests, in case we can't get the inputs needed for plan A.
Despite those challenges, we proved this year we can still raise a reliable supply of quality soybeans and other crops. And as always, we also look for ways to continuously improve. Right now, we are relying on our technology and data as we analyze our 2022 results. That will direct improvements for next season.
I am thankful that 2022 is finishing up, but I am eager to start the 2023 season, with whatever challenges it brings! I am confident, based on experience, that we will continue to raise quality soybeans for our customers.