Bonneville Lock & Dam, built and operated by the U.S. Army Corps of Engineers, was the first federal lock and dam on the Columbia Snake River System. The project's first powerhouse, spillway and original navigation lock were completed in 1938 to improve navigation on Columbia River and provide hydropower to the Pacific Northwest. A second powerhouse was completed in 1981, and a larger navigation lock in 1993.
The Portland District of the Corps closed the Bonneville Lock on September 5 to all river traffic due to an issue with the downstream lock gate. The Corps has awarded an emergency repair contract to begin construction on the sill. The Bonneville navigation lock will return to service on September 30, beginning at 10 a.m.
The Pacific Northwest Waterways Association (PNWA) provides a great summary of the importance of the Columbia Snake River System. This system is important to U.S. agriculture because it is the largest wheat export location and second largest corn and soybean export location. For local farmers who depend on the Columbia Snake River System for barge service to deliver crops to the export elevators, a working waterway is critical to the farmers' success.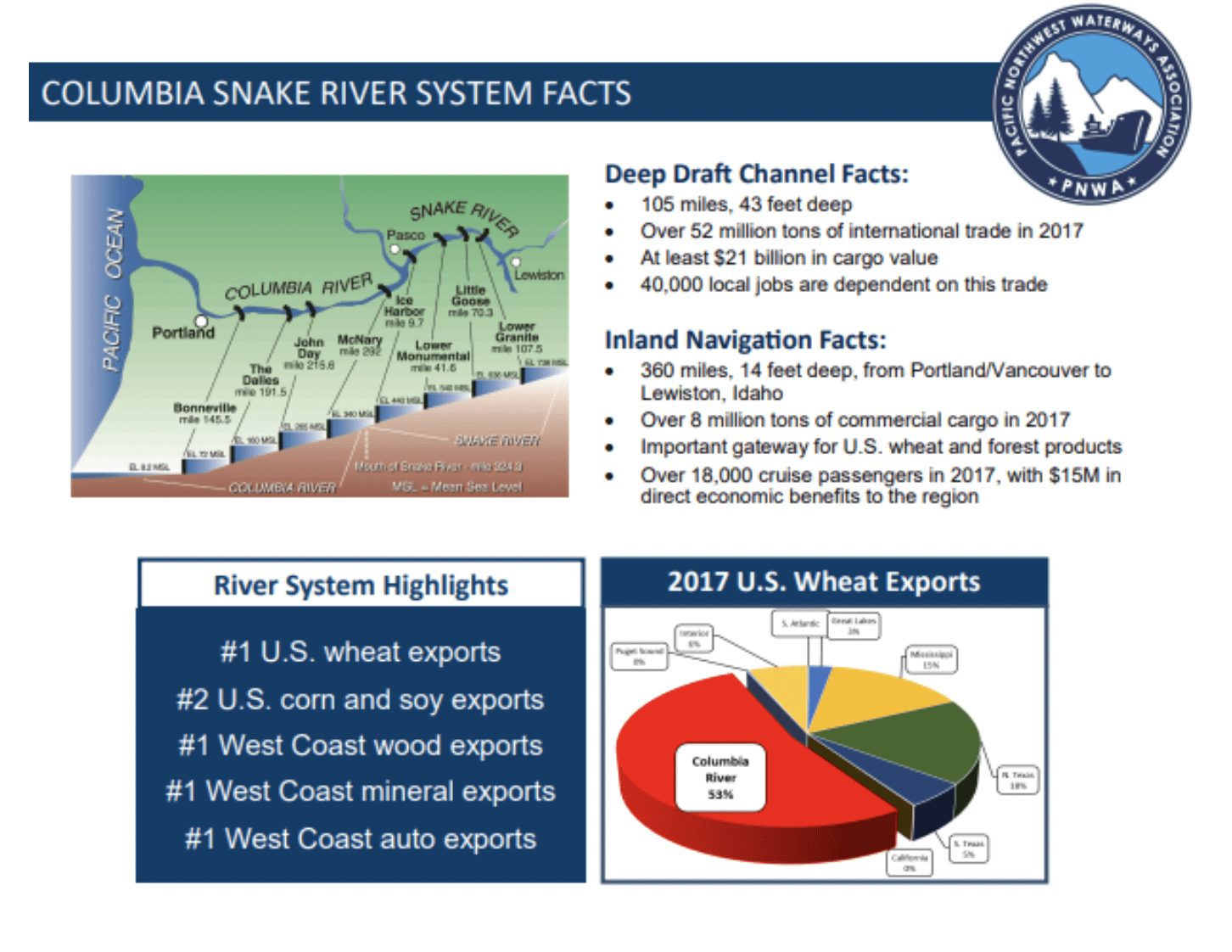 Less than 40 miles from Portland, Oregon, the unexpected closure left river elevators and barges filled primarily with wheat unable to deliver to the export elevators as shown on the map below. Considering 8 to 10 ships traverse the dam daily, over 50 barges could be stranded. It should be noted that barges on the Columbia Snake River System are twice as large as barges on the Inland Mississippi River System or the equivalent of over 100 Inland Mississippi River System barges stranded. The export elevators (KEC, United Grain, CET, Temco Tacoma, LDC Seattle, EGT Longview, Temco Kalama, Temco Portland, and AGP Grays Harbor) all have access to rail delivery.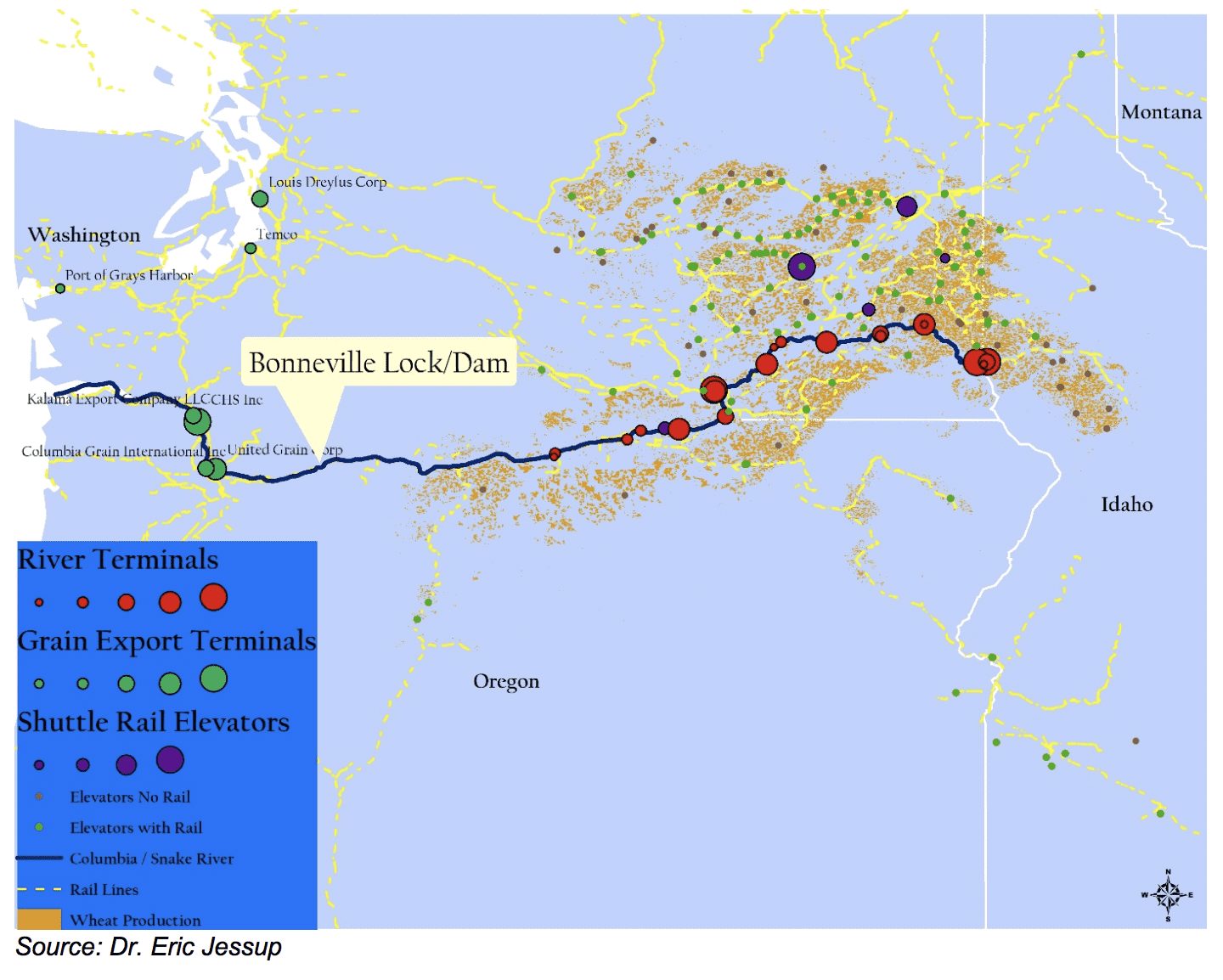 Impact on export shipments has been minimal because the rail market currently has plenty of capacity. As a result, wheat being rerouted from the Columbia Snake River System to shuttle elevators in the Northern Plains has had little impact on soybean exports. For example, the average September shuttle secondary railcar bids/offers (per car) were $342 below tariff for the week ending September 5. This is $54 less than last week and $223 lower than this week last year. Although the impact to soybean growers has been minimal, the Bonneville closure demonstrates how important infrastructure is to regional areas.