Periodically, it is worthwhile to take a look at changes in soybean and soymeal trade and consumption changes by geographic regions, rather than specific country changes, because countries in various regions tend to move in tandem. Clearly, this has been the case for Southeast Asia and South Asia. Therefore, the following tables show changes by geographic regions from 2017/18 to the U.S. Department of Agriculture's (USDA) forecasts for 2019/20. All data are in thousand metric tons.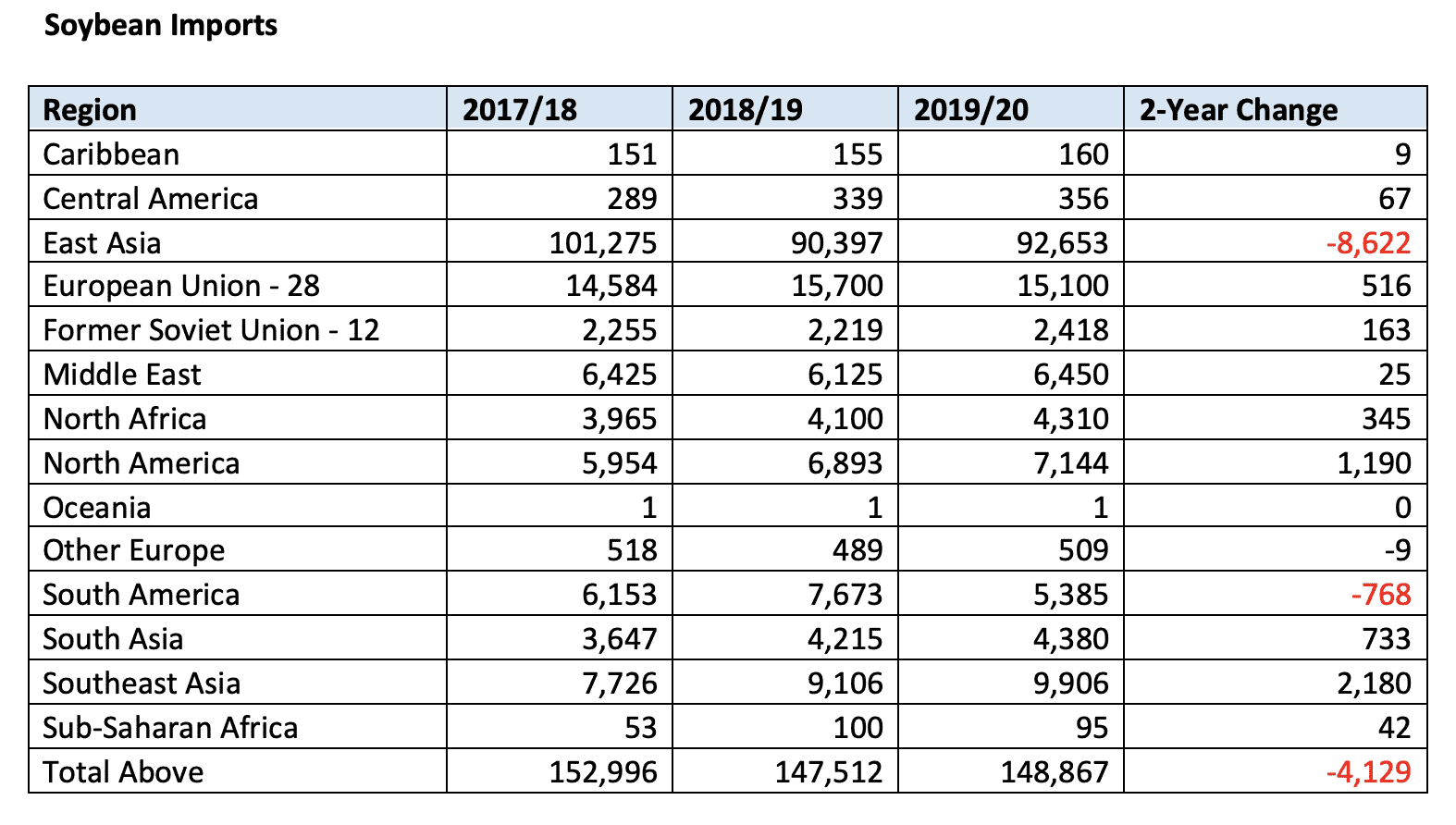 The decline in East Asia is completely a result of the sharp decline in imports by China as a result of African Swine Fever (ASF). The decline in South America is a result of Argentina not needing to import soybeans as it did in 2018/19 because of its 2018 drought. Southeast Asia has shown the greatest increase. The increase in North America is due to growth in Mexico.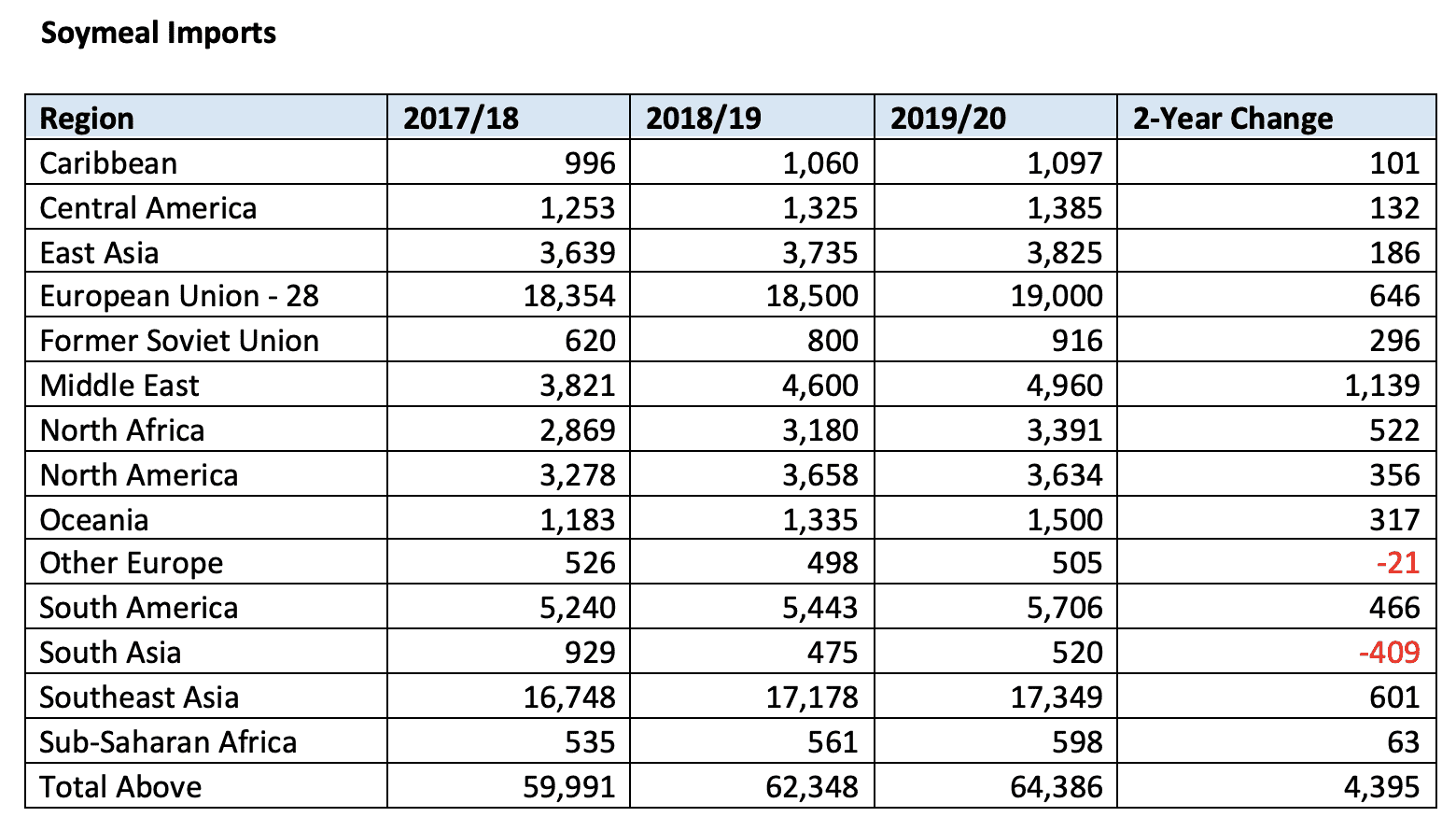 The decline in South Asia is a result of new soybean crush capacity being installed mainly in Bangladesh and Pakistan that has caused a decline in soymeal imports. Note that soymeal imports by Southeast Asia are forecasted to grow even though the region is also forecasted to see the largest increase in soybean imports.
The decline in consumption in East Asia is totally a result of the forecasted decline in consumption in China because of ASF. Forecasted consumption growth is solid in the EU-28, the Middle East, North Africa, South America, South Asia, and Southeast Asia. Even with the large decline in East Asia (China), global demand is forecasted to grow by 3.3 percent. Note that in the Caribbean, former USSR, Middle East, North Africa, Oceania, and South Asia the two-year growth in consumption is forecasted at more than ten percent. Although this year has been fraught with trade and weather issues and low prices, it is important to realize a lot of positive things are happening for U.S. Soy.