March has been relatively dry in our area of Arkansas, in the south-central U.S., so we've already gotten started on some fieldwork before planting. We're excited to get started on this season, developing new soybeans and working with new traits. As soybean seed producers, we are a critical piece early in the soy supply chain, and we are figuring out how to keep moving as we manage challenges created by the spread of the coronavirus.
We've been going over our equipment for the farm and our Eagle Seed Company research plots to be sure it is updated and ready to go. We use large equipment on the farm to efficiently take care of all our fields. But research plots are small sections where we do trials and research, and we use smaller equipment customized for research to plant and care for them.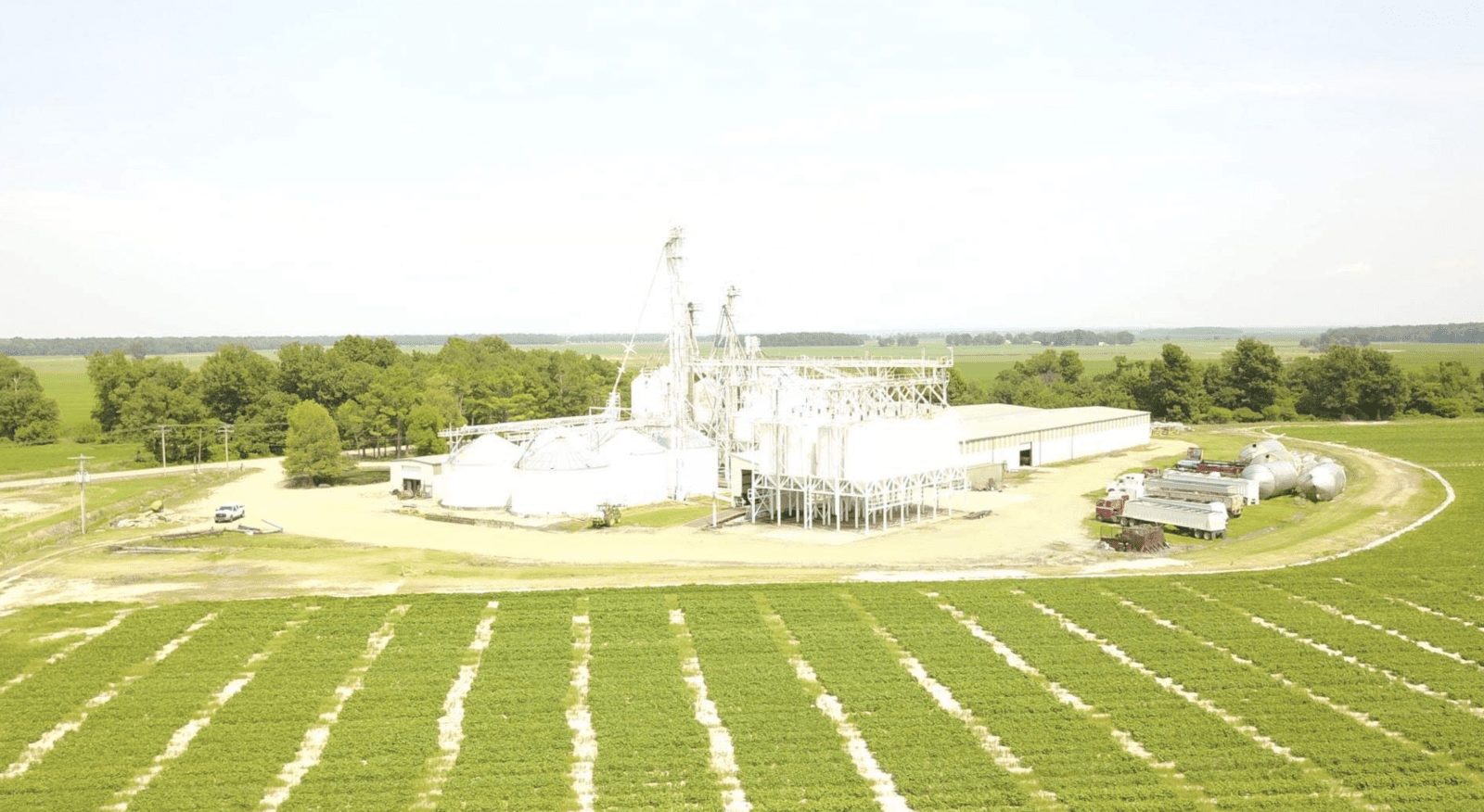 We've had a couple days dry enough to be in the fields, though forecasts call for another week of wet weather. But we're hopeful for an early start to planting. That will be one way we can do our part to maintain food and feed supply through the current global situation.
We do a few things in our area to get fields ready to plant. In no-till fields, burndown herbicides get applied to kill all the weeds and vegetation growing the fields so they don't compete with crops. Some area farmers have had airplanes apply burndowns, and a few spray rigs have been able to get into fields.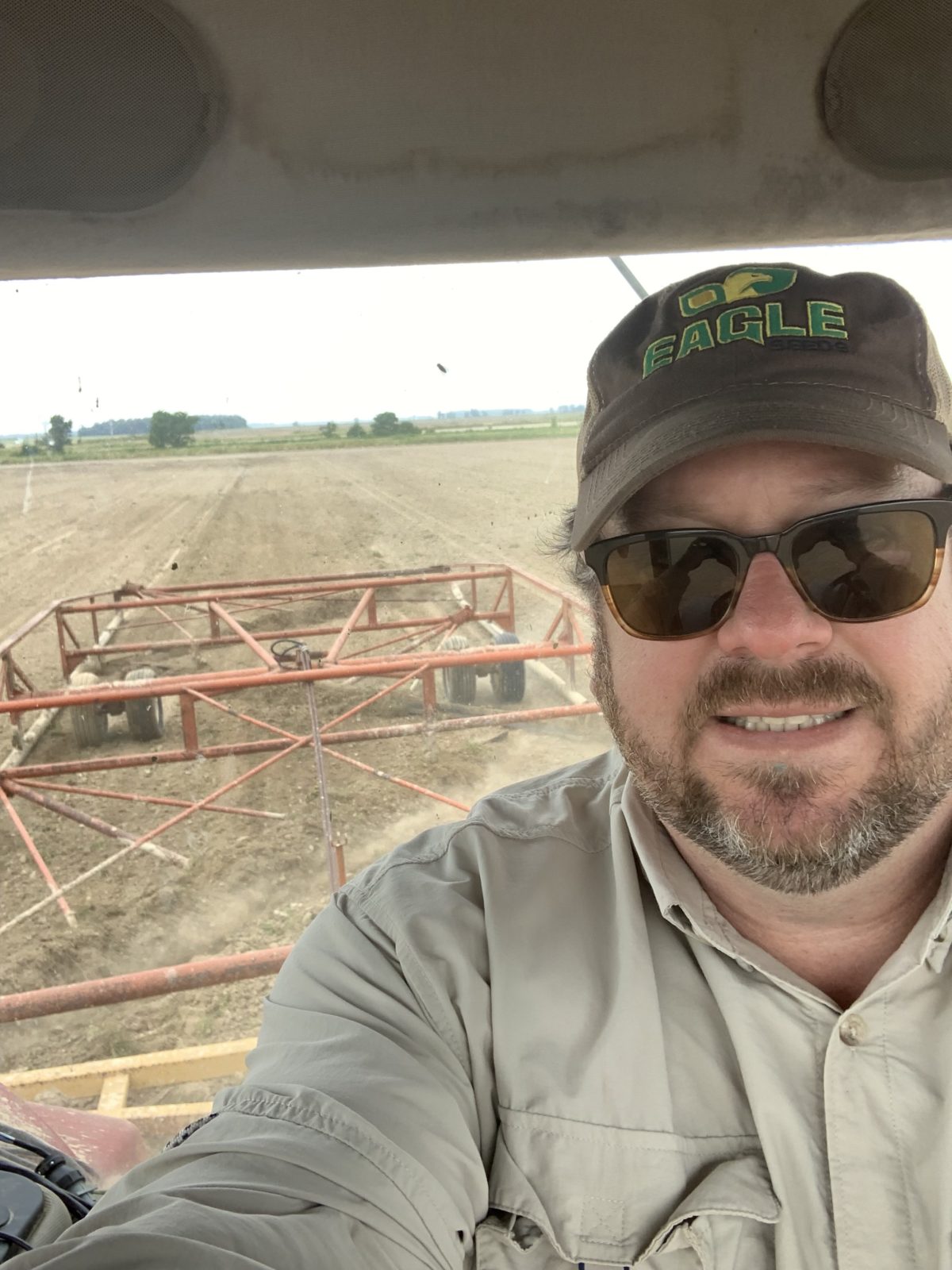 But our fields are very, very flat. In many fields, it's important to clear the residue and flatten the soil to allow for surface drainage. We have heavy clay sub-soil, so drainage tile doesn't work in this area like it does in the Midwest. In some fields, we actually create furrows for drainage. Drainage is important to protect crop quality. We collect that drainage water in our reservoir to use for irrigation later in the season, protecting both crop and water quality.
Before planting, we also apply fertilizer. Our organic matter content is low, so we apply chicken litter to all our fields the day before or the day of planting. It supplements organic matter and provides phosphorus and potassium for the crops, including soybeans. We also apply dry granular fertilizer to supply nitrogen.
Our goal is to start planting by April 1. We typically plant rice first, but we know that planting soybeans early improves our yields, so we are anxious to get started. Seed treatment technology gives us confidence to plant earlier into cooler soils.
For our seed business, we are planning our research plots and crossbreeding programs. We also are planning research trials with the University of Arkansas and the University of Missouri.
We're receiving exotic germplasm for crossbreeding to bring forward new varieties. We're also getting seed from our varieties grown in Puerto Rico and South America during our winter season. That helps our breeding program move faster.
We have multiple planting dates to time flowering to allow for crossbreeding. And we have to be aware of the traits we're using so we can manage herbicide applications safely. That takes lots of number crunching and planning over the winter.
We've found that our domestic non-GMO soybean demand remains strong because of local contracts for non-GMO chicken feed. U.S. farmers will plant more non-GMO soybeans if customers ask for them. And contracts are the best way to do that.
We'll be planting both GMO and non-GMO soybeans this year, and we're excited to get our seed in the ground.