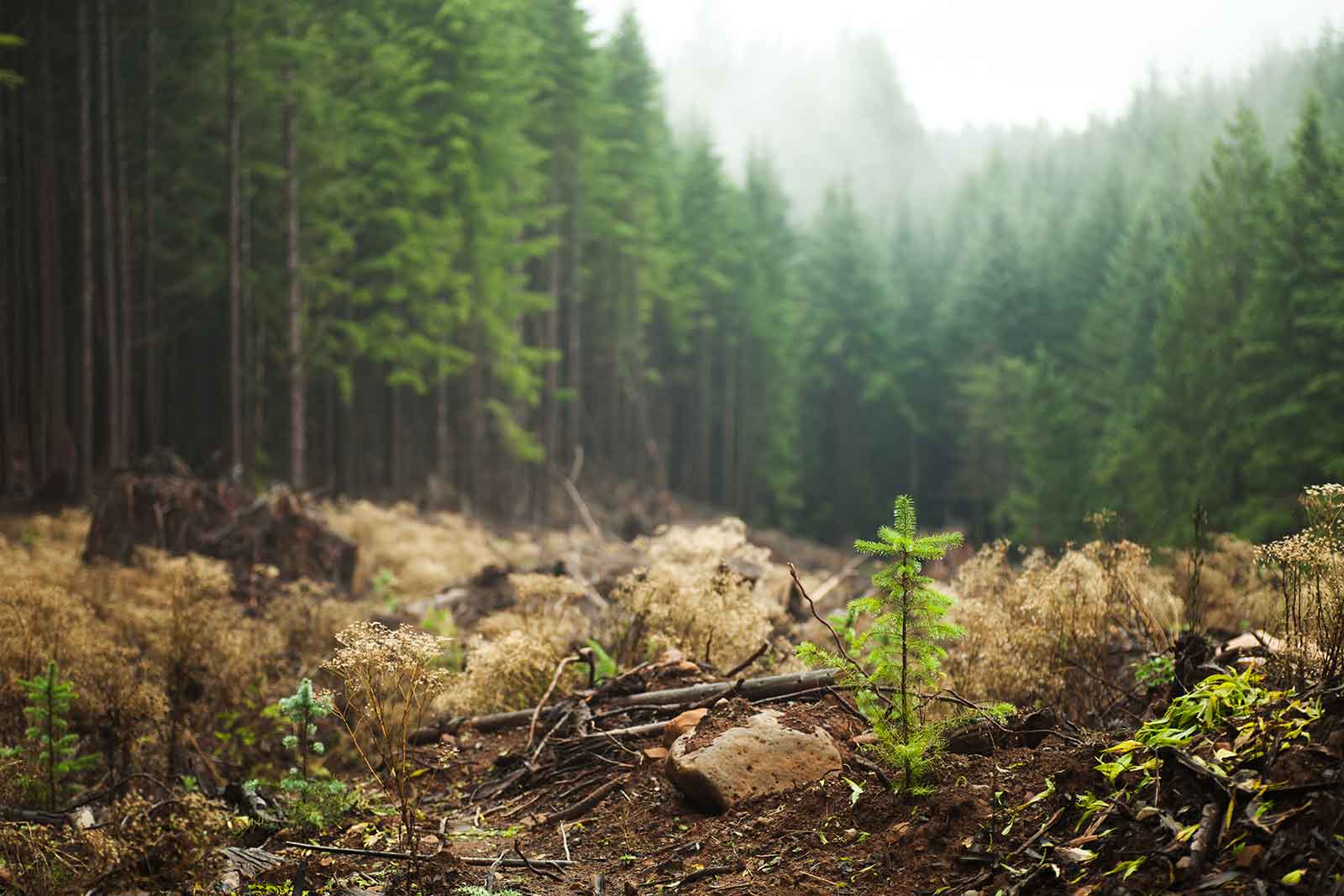 Preservation of Forestland and Natural Resources with U.S. Soy
We are fortunate to live in a country filled with bountiful forests and cropland
Preservation of Forestland and Natural Resources with U.S. Soy
In recent years, we have seen overall cropland decrease while forestland has increased. The decrease of cropland is related to urban sprawl, while the increase in forests is likely due to the efforts of U.S. conservation programs and groups working with land managers, including soybean farmers.
Even when farmers are faced with the loss of farmland from urban sprawl, they recognize the value of forest ecosystems. They know that healthy native ecosystems provide critical habitats for biodiversity and enhance resiliency to dynamic changes in the climate.
As stewards of the land, U.S. farmers, working together with non-profit and government agencies, protect our precious forests and natural resources across the U.S. In fact, while the amount of cropland has decreased over the last 50 years, forestland has increased by nearly two million acres.
U.S. Soy farmers play an active role in reducing deforestation by investing in ways to increase crop yields while using less resources. They are committed to meeting the needs of a growing world while protecting our natural resources.
Between 1997 and 2017, U.S. forest land increased by over 1,833,521 acres while cropland decreased by over 8,895,793 acres
Innovations in Soy Farming Reduce Deforestation
The preservation of farm and forestland for future generations is a priority for U.S. Soy farmers, who continuously explore opportunities to improve their existing land.
Thanks to innovation and climate-smart agriculture, U.S. Soy farmers reduce the impact of farming on their soil as well as surrounding water systems and forest areas.
Growing More with Less
Since 1980, U.S. Soy farmers have made significant operational improvements that allow them to increase yields using less land and resources. In fact, they have increased soy production by 130% using roughly the same amount of land.
Constantly Innovating
In addition to leveraging technological innovations, farmers are also working with scientists to develop new soybean varieties that produce a higher yield, which helps to reduce cropland and protect surrounding forestland.
Preserving Soil Health
To minimize soil erosion, U.S. Soy farmers reduce disturbance as much as possible, only tilling when necessary. Reducing or eliminating tilling also helps preserve the nutrient density of the soil, along with increasing crop diversity and integrating livestock. This has allowed them to improve soil conservation by 34% and reduce soil erosion by 47% per acre.
Protecting Water Resources
U.S. Soy farmers have improved efficiency of water use by 60% over the last 50 years. They use cutting edge technology practices such as GPS to improve fertilizer and pesticide use to reduce the impact on surrounding water systems.
Did you know, U.S. Soy has the lowest carbon footprint compared with soy of other origins?
Working Together to Preserve Tomorrow
Sustainable solutions are not one-size-fits-all. For example, environmental-friendly practices that work in the Great Plains may not be an option for a farmer in the Deep South. U.S. Soy farmers must develop solutions unique to their operation and surrounding land. Partnering with government agencies and nonprofits helps farmers develop a sustainability program that is best for their operation.
Government-supported conservation programs shape many farmers' sustainability goals and plans. Some programs take farmland out of production for use as conservation resources, such as water quality protection, soil conservation and improvement, wildlife habitat expansion and grassland habitat renewal. Approximately 15% of U.S. farmland is currently set aside for conservation, forest development and wildlife habitat.
U.S. Soy works with The Nature Conservancy and a host of others in conservation, food and agriculture to provide farmers with the tools they need to nourish a growing population, while protecting the Earth's land and waters.