Sustainability is more than a buzzword for the U.S. Soy industry. This story is part of an ongoing series that focuses on the demand for sustainability from all industry sectors. With heavy demand for a responsibly grown product both at home and abroad, the U.S. Soybean Export Council (USSEC) is continually demonstrating its commitment to sustainability in all sectors of the U.S. Soy industry. Toward this goal, USSEC has been assembling and hosting teams of soy processors and end users on missions to the U.S. to educate and demonstrate sustainability at every level of the U.S. Soy industry and to promote the U.S. Soy Sustainability Assurance Protocol (SSAP).
USSEC continues to work tirelessly to drive growth in new markets while maintaining positive relationships with current customers. To help promote this progress, USSEC representatives hosted a trade team from the Americas region in September. The mission aimed to educate users of soy in feed, food and oil production in addition to U.S. Soy sustainability and production.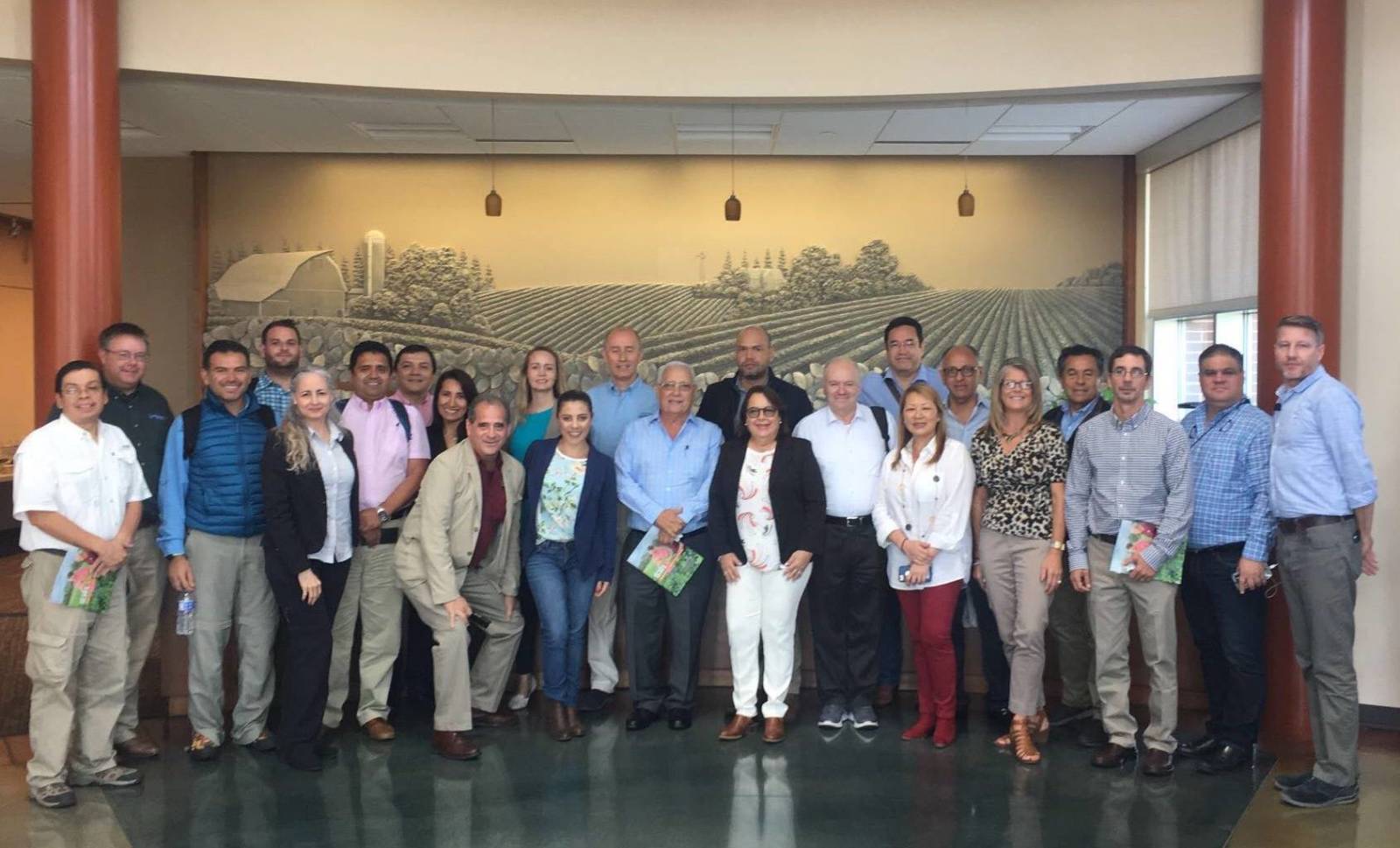 "Demand for sustainability continues to grow around the world," said Eric Gibson, stakeholder relations coordinator for USSEC. "These missions help importers and users of U.S. Soy to better understand the production and handling practices granting U.S. Soy an advantage over the alternatives. Customer demand is a driver for industry demand."
One of the highlights for the team was visiting two soybean farms where they were able to physically see how soy is produced. It also provided the opportunity for the team to interact with U.S. Soy farmers and discuss their production costs, yields, investments, government subsidies as well as maintaining their business through generations.
In addition to farm tours, the team also visited the United States Department of Agriculture Natural Resource Conservation Service to hear directly from representatives on how the U.S. government audits the farmer to certify a sustainable product. The Iowa Soybean Association was another stop during the mission that allowed the group to learn how soy producing states work to promote U.S. Soy.
The USSEC team also facilitated visits to the Landus Cooperative, the Biotechnology Innovation Organization, the American Soybean Association in D.C. as well as the U.S. Grains Council.
"Hosting these teams contributes to maintaining currently established relationships and building new ones with potential customers of U.S. Soy," Gibson said.
The big takeaway for this mission centered around the importance and use of the certification as well as the sustainability logo. Members of the team echoed the sentiment that these components create an excellent added value, especially at no additional cost.