In collaboration since 1984, U.S. Soy has a long-standing history of growth and partnership in Colombia. USSEC recognizes this cooperative effort as exports continue to rise.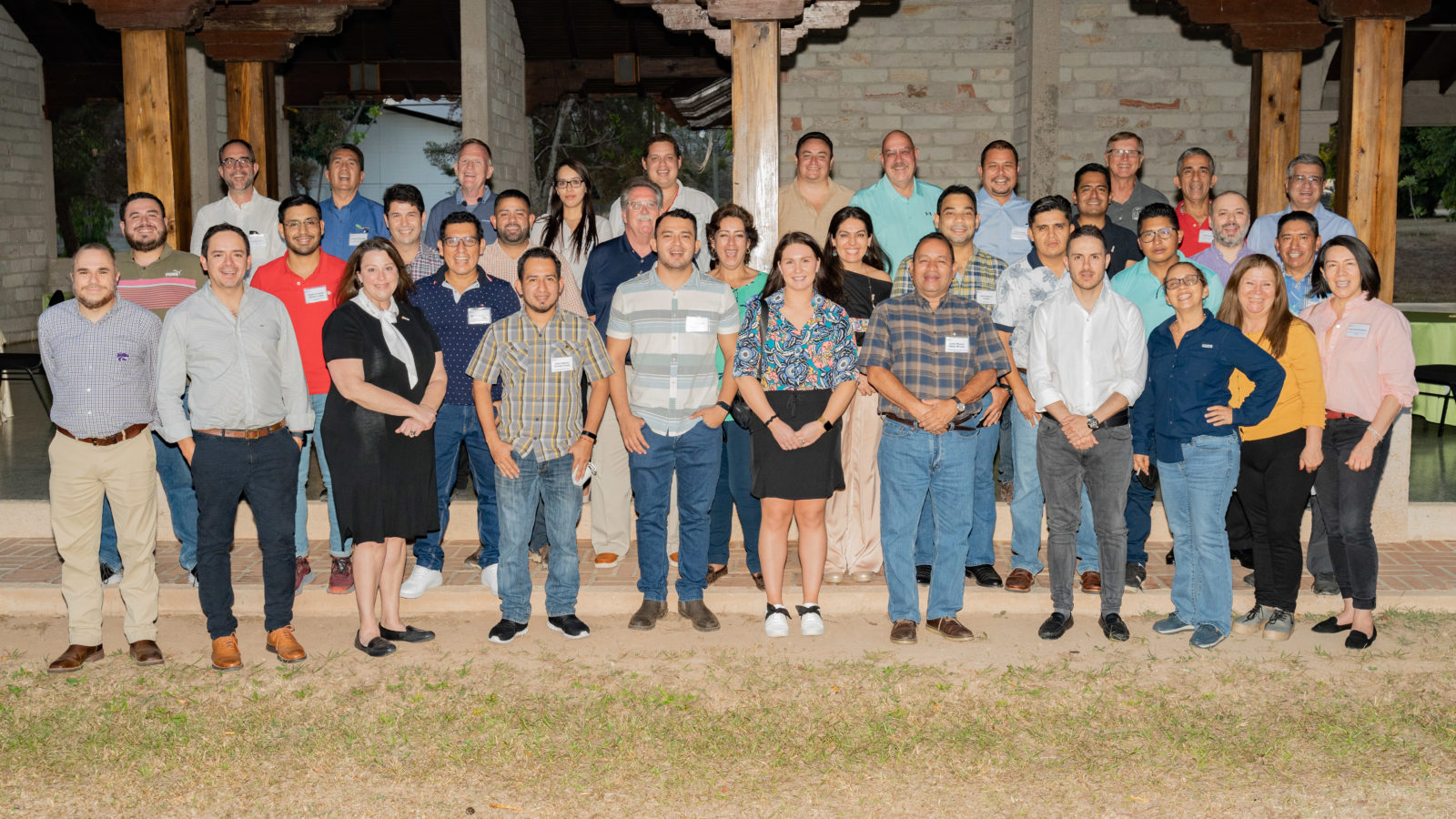 U.S. Soy and the U.S. Soybean Export Council (USSEC) have a deep tradition of partnership with Colombia that reaches beyond imports and exports. It dives deeper into relationships, capacity building and growth in nutrition security. As export volume to Colombia increases, so does impact.
Trade statistics from the U.S. Department of Agriculture indicate that in 2021 Colombia was the 10th largest export market for U.S. agricultural exports, totaling $3.4 billion, more than three times the value in 2012. U.S. Soy exports to Colombia have grown significantly in the last decade, growing from 350,000 MT in 2012 to 1.7 million MT in 2021. This increase makes Colombia the world's third largest importer of U.S. soybean meal, greatly contributing to the country's poultry, swine and aquaculture industries.
USSEC celebrated the 10th anniversary of the U.S. – Colombia Free Trade Agreement in a ceremony last week.
Collaboration has impacted Colombian consumers, allowing them to enjoy greater access to high-quality animal protein at reasonable prices. According to the Organization for Economic Cooperation and Development (OECD) Agriculture Statistics, per-capita consumption of poultry meat in Colombia has grown from 22 kg in 2012 to 30 kg in 2021.
Aquaculture is also taking off in Colombia, which has become the largest fresh tilapia exporter to the United States. USSEC's innovative In-Pond Raceway Systems are supporting increased tilapia production sustainably and helping satisfy Colombia's growing export demands. This technology brings advantages in product safety, operational efficiencies, and resource conservation while increasing productivity and lessening environmental impact.
Colombia's partnership with USSEC's Soy Excellence Center (SEC) amplifies efforts in the region. In operation since June 2021, the SEC is a successful initiative for professional development that fosters economic success across the region.
In addition to meeting food security needs, U.S. Soy has increased the value of sustainability in Colombia. The country is a regional leader in environmentally friendly policies, working in parallel to U.S. Soy's commitment to sustainable practices, such as having the lowest carbon footprint of soy than that of any other origin.
As interest in sustainability grows, opportunities for partnership continue. U.S. Soy and Colombia will work toward sustainability goals together through innovations such as the Sustainable U.S. Soy trademark and U.S. Soy Assurance Protocol certification well into the future.