According to data from the U.S. Department of Agriculture's (USDA) Federal Grain Inspection Service (FGIS), grain from all U.S. ports in the first quarter of 2020 decreased 15% versus the first quarter of 2019 to 25.2 million metric tons (MMT). First-quarter 2020 inspections marked an 18% drop from the five-year average and the lowest level since first-quarter 2013 inspections of 22 MMT. Total first-quarter soybean inspections were 10 MMT, down 18% year to year, and 24% below the five-year average. In the U.S. Gulf and PNW, first quarter soybean inspections versus last year decreased by 11% and 45%, respectively. Soybeans inspected for export to China decreased by 37% versus last year.
First Quarter Grain Inspection by Crop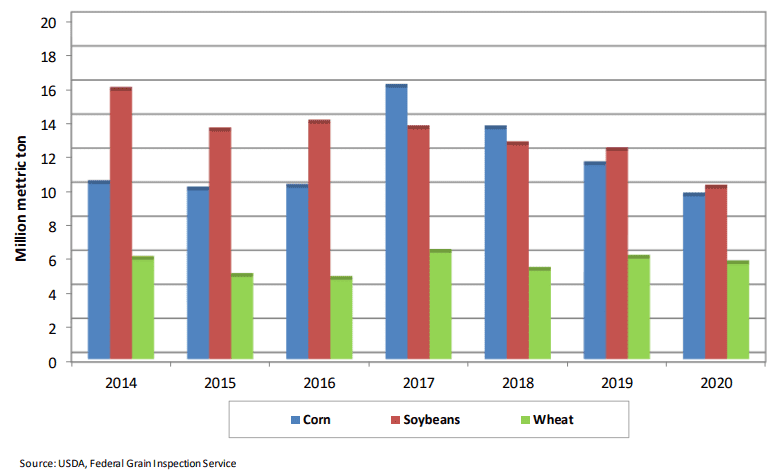 The full impact of the Phase One trade deal is expected to occur this September. Currently, the decline in the value of the Brazilian currency is making its exports extremely competitive. Of course, next to planting season, all imported inputs will be shockingly high. For now, the Brazilian farmer is enjoying a windfall.