Companies use U.S. soy as a sustainable ingredient in everything from adhesives to asphalt to keep their pipelines full of innovation.
The United Soybean Board (USB) invests in research programs in cooperation with manufacturers to test and enhance soy's functionality in products. USB investments with industry leaders like these create new markets for your soy products. As more companies incorporate soy into their formulations, you'll see greater demand and increased value from a broader customer base placing orders for soy.
U.S. soy's reputation as a renewable resource with the ability to perform in diverse applications is taking hold with manufacturers around the world. Here are a few companies leading the way with research support from the soy checkoff:
GOODYEAR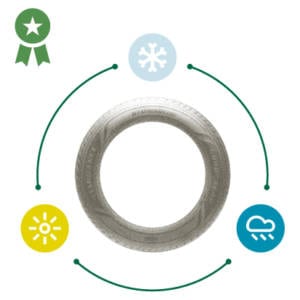 Last fall, the Goodyear Tire & Rubber Co. rolled out its Assurance® WeatherReady® tire for passenger vehicles. This all- season tire boasts superior performance in dry, wet and winter conditions thanks to soybean oil. Goodyear's engineers found that soybean oil improved tire flexibility at lower temperatures, keeping the rubber pliable in cold weather and increasing traction in both rain and snow.
What's more, Goodyear received a global sustainability award for their use of soy. Tire Technology International awarded Goodyear the 2018 "Environmental Achievement of the Year" in the Innovation and Excellence category at the International Tire Expo in Germany.
FORD
In 2004, Ford Motor Company launched a research partnership with USB to develop soy-based materials to make its vehicles more eco-friendly. The company's first win came in 2008, when it replaced petroleum with soy in the foam seats of the Mustang.
Since then, soy foam has expanded into other vehicles in the Ford and Lincoln lineups.
SHERWIN WILLIAMS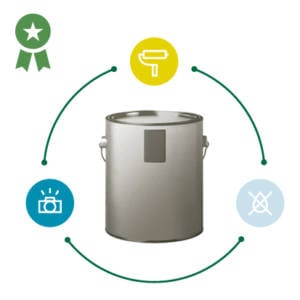 Soy-based paint offers numerous advantages over latex paint, including excellent adhesion, early moisture resistance, outstanding appearance and superior feel.
In the lab, soy attracted Sherwin Williams because of its low viscosity, lack of volatile organic compounds and abundant availability as a low- cost diluent. Soy's performance spoke for itself; its sustainability was an added bonus.