Following the harvest of the first crop of our unique soybeans developed for the Lower Rio Grande Valley of Texas, area farmers are very excited about the future potential of this crop. The innovation of soybeans that can be grown and delivered from our region fills a supply gap for export customers in nearby Mexico. My family's business, Garcia Grain Trading, is developing a complete supply chain for these soybeans.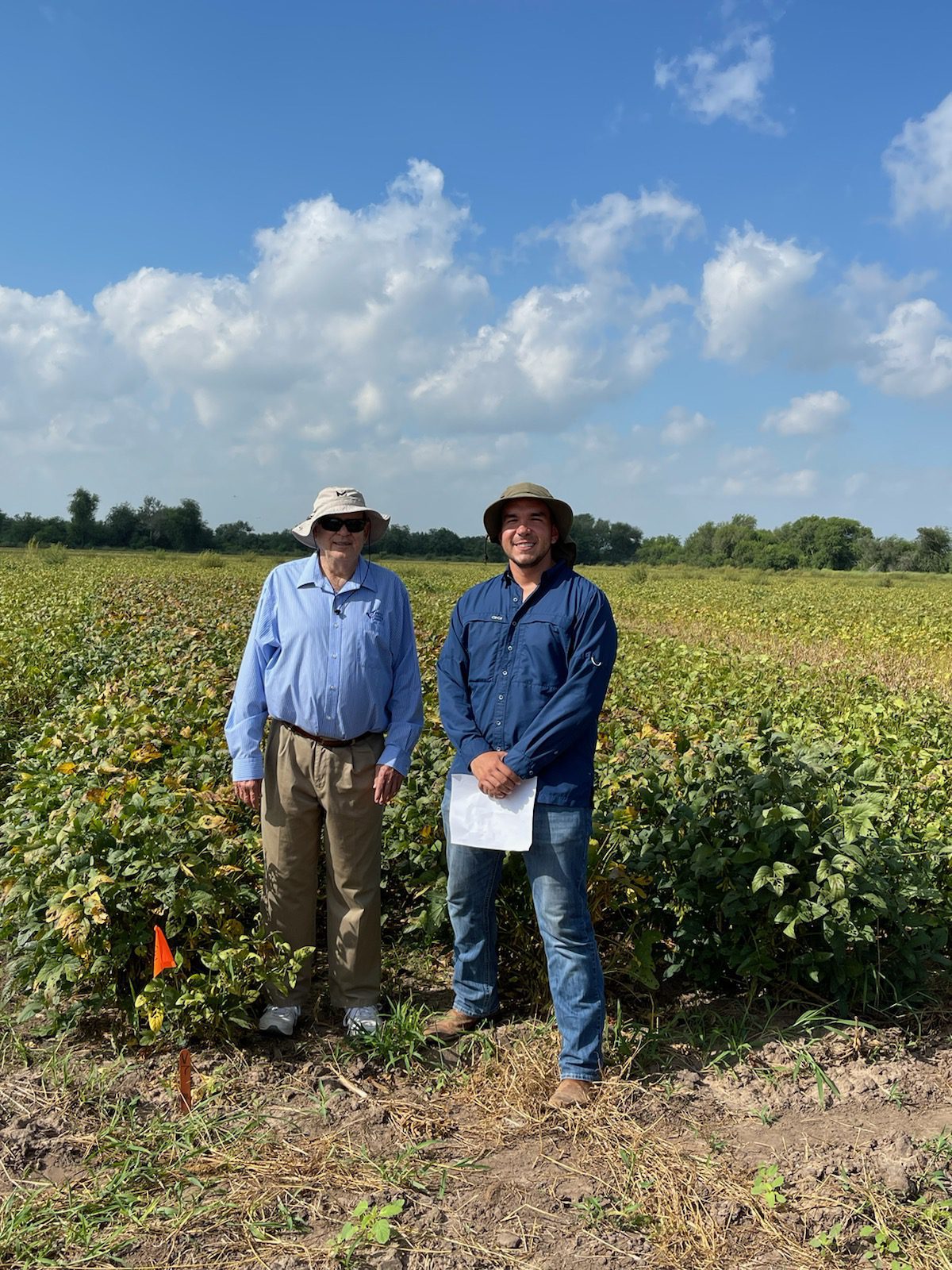 That supply chain starts with seed production. We intend to harvest all the second-crop soybeans of our varieties, Pamela GT and Lynda GT, for seed to plant next February or March. We are currently monitoring the development of nearly 50 hectares, or about 120 acres, of each variety planted in August. These soybeans should be ready to harvest in late October.
We expect second-crop yields to be smaller than first-crop yields because of changes in day length. However, this year we are very dry. We have received very little rain in our area since July, and the irrigation reservoir levels have fallen to 20%, so irrigation is looking like less and less of an option. This is usually the time of year that tropical storms and hurricanes refill those reservoirs, but most storms have gone north of us this year. If we don't get much moisture, the coming year could be a challenge.
However, the soybeans being grown for seed still look ok, and we expect yields of about 2.7 metric tons/hectare, or 40 bushels per acre. Garcia Grain Trading purchased an existing Hi-Bred corn seed facility in the area from Pioneer, a seed company. At this facility, we will be able to clean, germinate, treat, bag and store soybean seed for our farmers.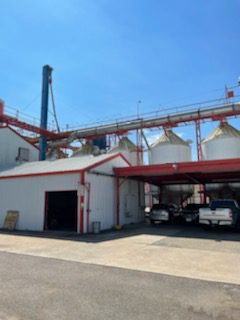 .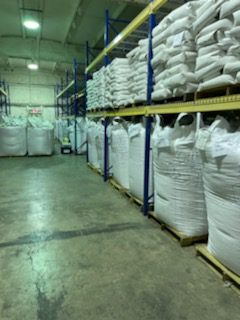 . 
Improving Sustainability 
Farmers in this region are excited about the yield potential of long-juvenal soybean varieties developed specifically for our area. Our varieties were included in several regional Texas A&M AgriLife Research and Extension crop variety trials, and farmers can now find the Wharton 2021 results on the soybean variety trial webpage. We are among the top five best-performing commercial varieties, with yields well above the state and national average.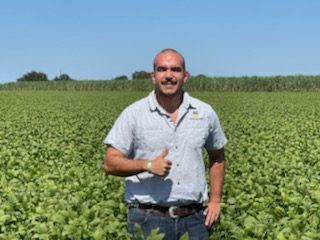 This is very encouraging and gives us the ability to be competitive. Strong soybean yields will support the economic sustainability of their farms.
Area farmers also believe adding soybeans to their year-round crop rotation will improve soil health and sustainability. Many farmers plan to plant soybeans following a vegetable crop like onions, beets or tomatoes grown from November to February. As a legume, soybeans fix nitrogen in the soil, replenishing nutrients for the next crop – often corn, milo (grain sorghum) or wheat. Soybeans also help break up disease and other pest cycles. Plus, they require minimal inputs. With limited water and high fertilizer prices, planting soybeans becomes more appealing than planting corn, for example. Garcia Grain Trading will work closely with farmers to provide agronomic support as they grow soybeans.
Complete Supply Chain
Providing soybean seed adds to the supply chain from farms to customers that Garcia Grain Trading has had in place for nearly 20 years. We serve as a bridge between local farmers and export customers, ensuring both farmers and soybean buyers get what they need to succeed. We provide transparency to the entire supply chain from the field to end users.
As one of the primary soybean buyers in Texas, we store, handle and ship the commodity efficiently, while protecting quality. The proximity of our seed facility to farmers, of farmers to our storage facilities, and of our storage facilities to export shipping options supports the sustainability of our supply chain. Our location, coupled with the new ability to efficiently raise soybeans, reduces transportation costs and emissions significantly.
Our export customers are most interested in a constant, reliable supply of soybeans. And that's what we strive to provide. However, sustainability does come up in conversations. For soybean buyers who must prioritize sustainability, U.S. Soy can provide assurance of that through the U.S. Soybean Sustainability Assurance Protocol (SSAP).
Like all the U.S. soy supply chain, we provide value for our customers in many ways. Our innovation, transparency, efficiency and sustainability contribute to our ability to deliver reliable U.S. soy around the world.
This U.S. soy exporter update is funded by the soy checkoff. To share or republish part or all of this article, please link to the original article and credit www.USSOY.org.