In the current 2018 marketing year, Pakistan has bought 1.72 million metric tons (MMT) of U.S soybeans so far, compared to just 630 thousand metric tons (TMT) in the entire 2017 marketing year. 
This rapid growth in purchases has helped U.S. producers breathe a sigh of relief — and has also made them wonder — is Pakistan a significant new market for U.S. Soy?
A few years ago, Pakistan's imports of U.S. soybeans were insignificant — with numbers near zero. The country has since become a growing importer of soybeans. From 2015 to 2016, Pakistan's U.S. imports rose from 166,368 metric tons (MT) of soy to 630 TMT, with an incremental purchase of over 463,632 MT of U.S. Soy in 2017. A significant jump in purchases of U.S. soybeans at 1.72 MMT is seen in the 2018 marketing year, 2.7 times higher than what was imported in the 2017 marketing year, showing increased customer preference.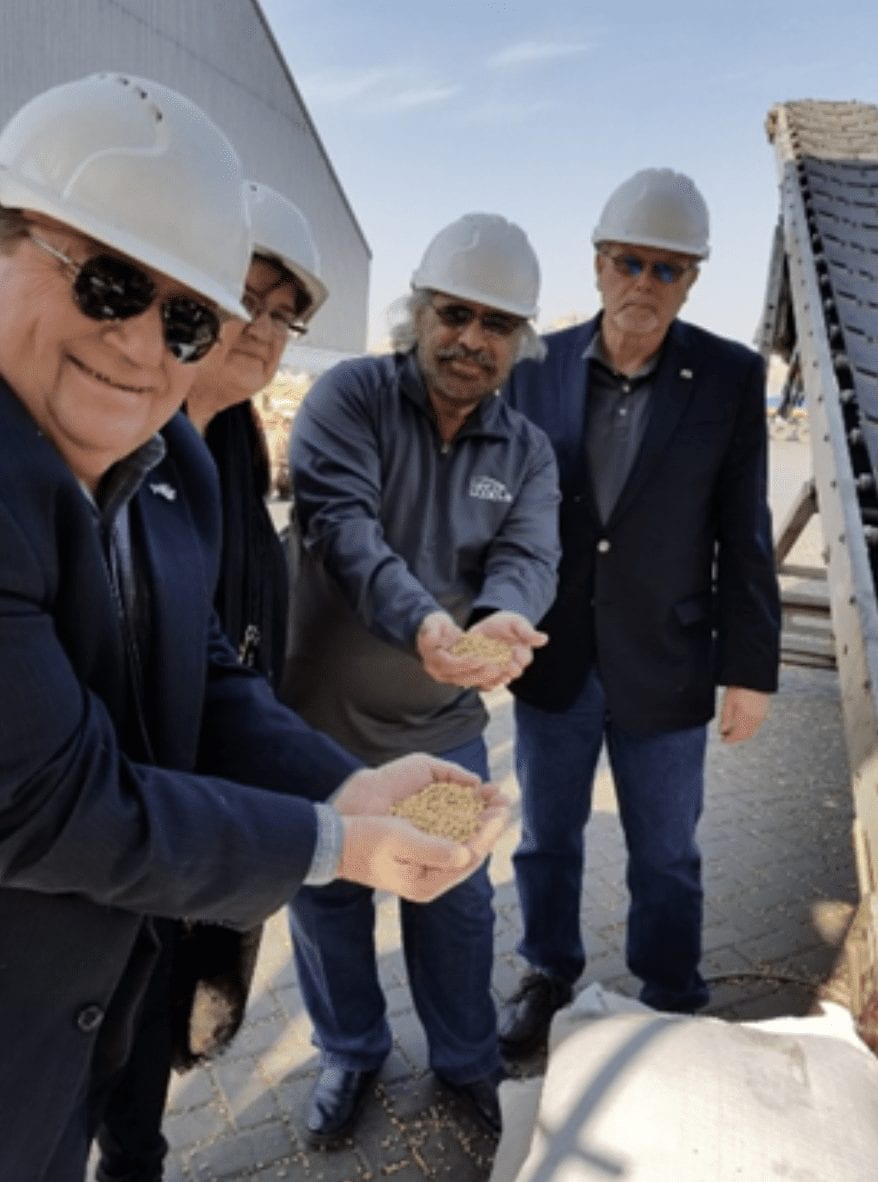 Reasons for Growth
The large jump in Pakistan's U.S. Soy interest has several explanations.
The first reason is a decrease in imports of Indian meal. Indian exports to neighboring countries, including Pakistan, and to Asia in general has significantly changed in the past three to four years because of a stagnant soybean crop and India's own soy meal consumption by the poultry and aqua sectors. The work USSEC has been doing in India to increase demand for its own meal has also helped change this equation. 
The second reason is a growing domestic animal agriculture industry, which has increased with help from USSEC programs such as feed formulation workshops aimed at teaching best-cost formulations for the poultry industry. The Pakistani economy and GDP has strengthened over time, leading to stronger local poultry and dairy production and increased demand. Poultry production currently consumes approximately 90 percent of soybean imports, and the dairy industry consumes around 9 percent in Pakistan. Although small, aquaculture is also contributing to the increased demand for soybeans with the introduction of soy-based aquaculture feed and modern production techniques. A key factor in a growing animal agriculture sector for the country is a consistent feed supply, which U.S. Soy can provide.
RSN Janjua, a USSEC contractor for the Pakistan Program, says that the growing livestock industry in Pakistan was looking for a better protein source and that has led to an increased interest in U.S. Soy. International customers show preference to U.S. soybeans for their color, consistency, amino acids sound trade practices and lower moisture levels. 
"The poultry industry conveys to the crushers that they want a better protein source and better amino acids, and that is contained in U.S. soybeans," he explains. "Because of this, there is a bright future for U.S. Soy in Pakistan. The poultry industry and consumption demand are increasing, and crushing capacities are increasing. So with that, more beans will come in."
Improvement and Growth within Pakistan
For some time, Pakistan was importing meal for animal feed but then decided to crush their own whole soybeans. For years, Pakistan has been working to build and improve their own crush capacity and expand understanding about what they need to better feed their poultry industry. Economically, the Pakistani tariff structure has changed, which led to a shift from the country purchasing soybean meal to purchasing whole soybeans. As a direct result of USSEC programs, they have improved their manufacturing process: Pakistan now has the ability to create a high-quality meal that their animals need to create a superior product for consumers.
Pakistan is the sixth most populous nation in the world with a population of over 193 million in 2016. It is also one of the youngest countries — 63 percent of the population is under the age of 25. There is long-term growth potential in this market for U.S. Soy.
Pakistan won't be the next China or a fix-all solution for U.S. soybean growers, but a significant collection of little things can help move this market forward for the U.S. Soy industry. The current poultry consumption rate in Pakistan is 7 kilograms (kg) per capita, and the global standard is 15 kg. As Pakistan continues to rise to meet global standards, U.S. Soy will be impacted by every additional kilogram of poultry eaten.