Ag Processing Inc. (AGP) opened a 60 million bushel per year soybean crushing plant in Aberdeen, South Dakota and CHS Inc. announced it is expanding its Fairmont, Minnesota facility. The opening of the Aberdeen plant came at a great time for both AGP and U.S. farmers. Typically, a new soybean crushing plant must muscle its way into the local market but with the U.S. Department of Agriculture (USDA) estimating June 1 soybean stocks for South Dakota at 140 million bushels or 60% higher than the previous record high year, the July opening provided farmers with much needed consumption to clear out bin space and enabled the new soybean crusher to purchase very affordable soybeans.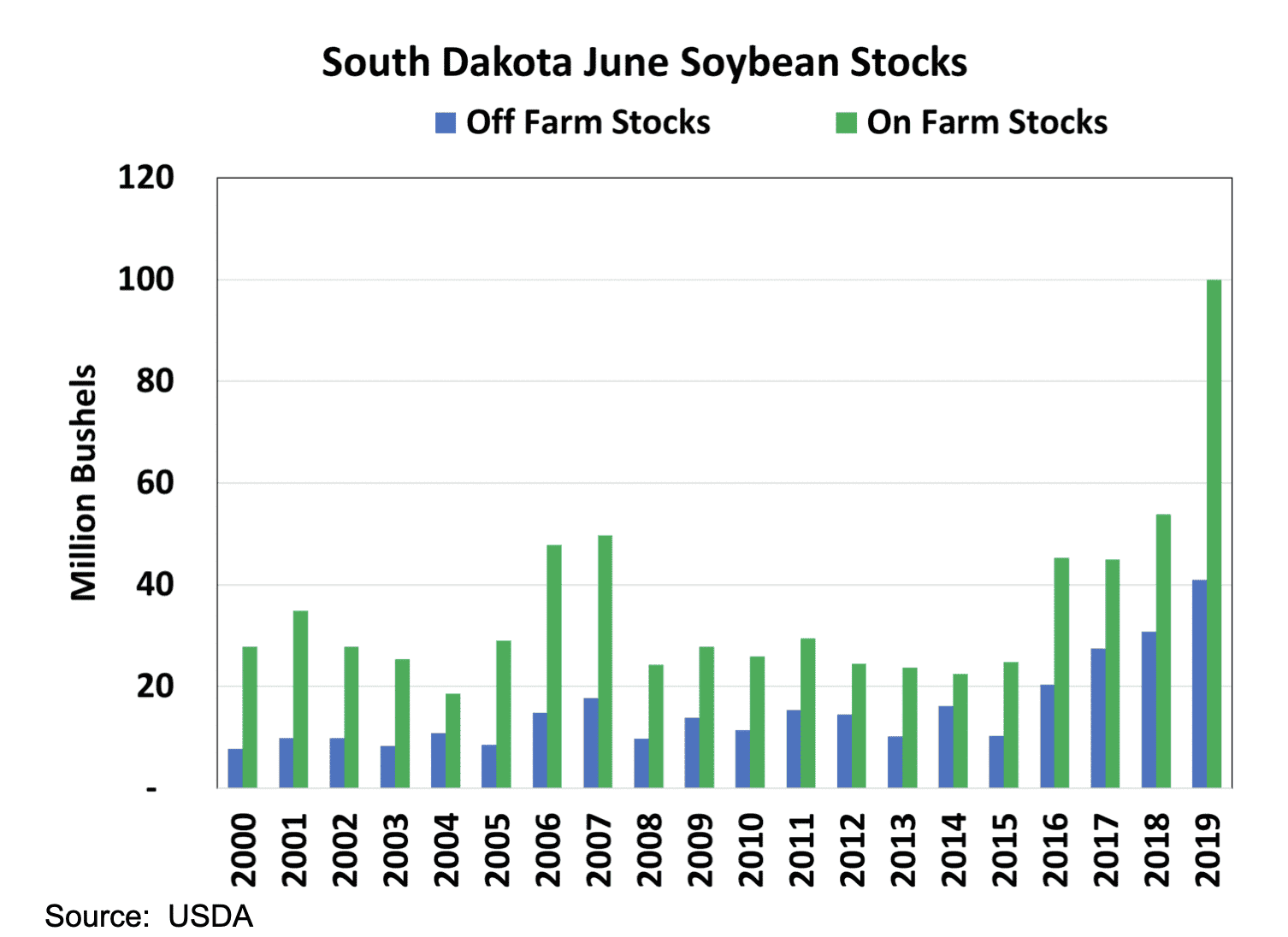 The soybean crushing plant is providing local consumption that is improving the local soybean basis, which will encourage more local soybean production. Likewise, the availability of local soybean meal will lower the cost of animal feed and encourage more animal production. The plant, according to Agtegra Soybean Merchandiser John Borchers, has positively impacted local soybean basis. "In a year like this, when we have a trade war going on with China, our biggest bean customer, having a plant like this is going to help from a demand standpoint," says Borchers. "Proximity to the plant plays a role in pricing. However, adding value to soybeans through processing and the subsequent byproduct development for livestock producers are system-wide benefits across our trade territory."
The ability of the soybean plant to have a positive first year is extremely important to the future success of the facility. A positive first year allows for the operating loan to be paid down, which decreases the future interest costs and, in turn, increases profitability. The confidence of the facility staying operational makes it easier for lending institutions to fund downstream operations, such as feed mills, animal operations, vegetable oil refineries, and biodiesel plants. Although exports are very important, this year illustrates how important local infrastructure is to the long-term health of the agricultural community.