Although celebrations may look different this holiday season, one aspect hasn't changed, essential workers like soybean farmers remain resilient in spite of unprecedented challenges. Rooted in gratitude, U.S. soybean farmers are committed to growing sustainable ingredients to feed families around the world during this holiday season.
We had a conversation with United Soybean Board (USB) farmer-director Wendy Yeager, who manages a 1,050-acre (nearly 425 hectare) farm in Orrville, Alabama in the southern United States, growing peanuts, soybeans, wheat, cotton and grain sorghum with part-time help from her husband and their two daughters. Wendy knows firsthand how to adapt to unpredictable circumstances – whether it be a hurricane recently decimating parts of her cotton crop or carrying on with the growing season amidst COVID-19.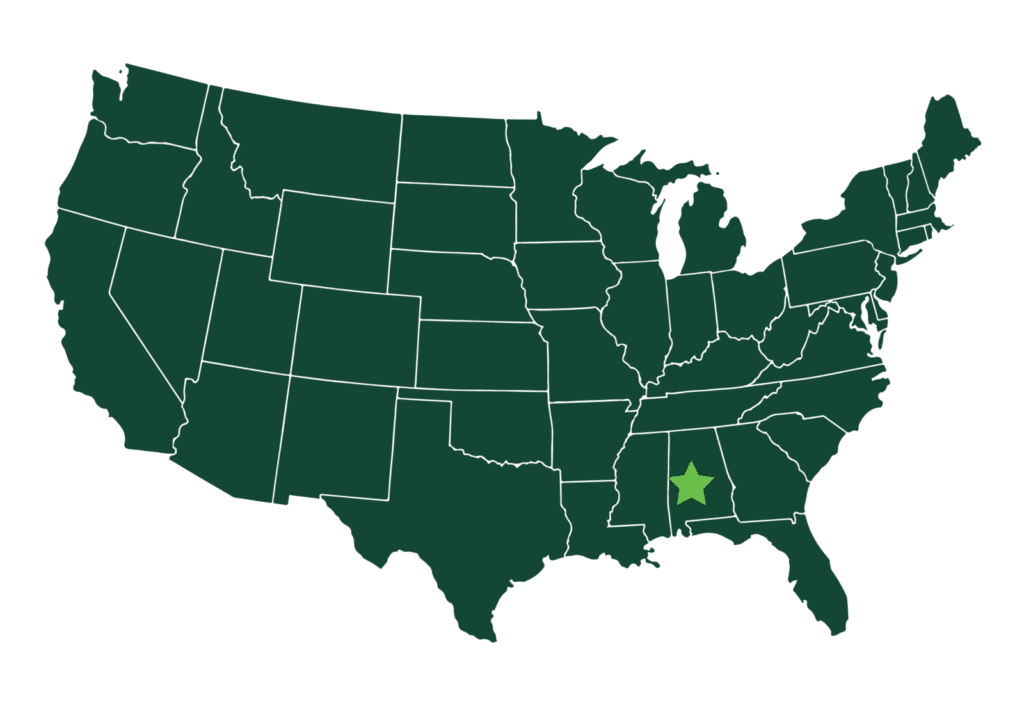 Farming is not only an essential job, but a livelihood, and while sectors of our food industry are ever-changing, U.S. soybean farmers like Wendy are contributing to a reliable supply of U.S. soy to end users around the world.
USB: What does farming typically look like around the holiday season? How is it different?
Wendy: The holiday season on the farm has always been filled with thankfulness! Typically, when we approach the holidays, we are winding down the soybean harvest, getting wheat land prepped for planting and ideally like to have our wheat crop planted by the end of November. This year brought a greater sense of thankfulness because of the little things we tend to take for granted.
USB: What family traditions do you engage in for the holidays?
Wendy: COVID has changed a lot of the ways families get together, but usually we spend time with my husband Jamie's side of the family (playing games, etc.) and opening presents. Christmas morning is spent at home enjoying the girls and then to the in-laws for Christmas lunch. This year, I am reminded of the true meaning of the season. No matter what is going on, even after our devastating loss of a cotton crop this year, I still have a certain peace about the situation and know that everything is going to be okay.
USB: Why is it significant that there is an estimated crop size of 113.5 million metric tons [1](MMT) for 2020?
Wendy: The estimated crop size reinforces the reliability of the supply of soy. It should provide security for customers, security of an important protein source, as well as consistency of production and quality that is incorporated into so many products.
USB: What do you want people to know about U.S. farmers?
Wendy: U.S. farmers will continue to work every day to provide the food and other products you need during this trying time. Supporting U.S. farmers and their families is a way to say thank you for their efforts as they work to help ensure shelves are stocked and families are fed around the world.
USB: What are the specific challenges farmers are facing during this winter season?
Wendy: Farming does not have any particular time of the year where there are more challenges. Whether it's in the middle of a growing season or strategic planning for the upcoming year, we have a perpetual revolving door of challenges it seems. This year, we are challenged with nourishing the world when we are subdued through social distancing, stay at home orders and face masks.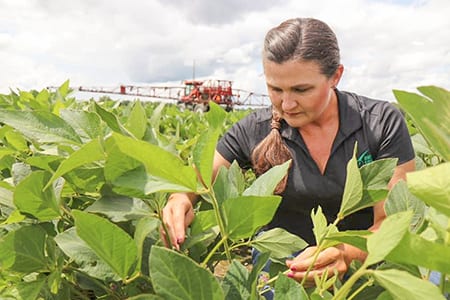 [1] https://www.usda.gov/oce/commodity/wasde/wasde1220.pdf  – page 28