Excellent growing conditions across the Southern and Northern parts of the U.S. grain belt buffered national crop yields, following storms (August derecho) that decimated parts of the Midwest earlier this month, said Pro Farmer's Jeff Wilson. And while many farmers are recovering from the August derecho weather event, much of the damage that was evident among the corn crop showed little impact on soybeans for the afflicted areas.
This was one of several key messages shared during the Pro Farmer Crop Tour Report during the 2020 U.S. Soy Global Trade Exchange and Specialty Grains Conference, which brought together more than 1,500 buyers and sellers representing nearly 70 countries to learn more about the competitive advantage that represents U.S. Soy.
Based on their recent crop tour, Pro Farmer is pegging the national U.S. soybean yield at 52.5 bushels per acre, down 0.8 bushels from the U.S. Department of Agriculture's (USDA) estimates, with a national supply of 4.362 billion bushels. "This year's crop is probably one of the most consistent crops we've seen from Ohio to South Dakota," Wilson said. "That's evident by all the pod counts we saw this year, and one more rain is going to give us one big crop."
Wilson also told the virtual audience that many of the fields were clean without showing pressure signals regarding insects, pests, or diseases. While growth rates are trending in the right direction, timely rainfalls will be a critical variable for the remaining weeks for ensuring that the 2020 crop can reach its yield potential.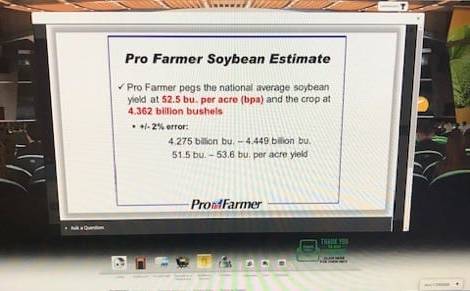 Attendees also had the opportunity to gather insights and perspectives from a diverse collection of soybean grower leaders about crop conditions in their region while showcasing the latest sustainable production methods they employ to improve productivity and quality.
Grower leader panel participants for the GTE session included:
Belinda Burrier, Union Ridge, Maryland, United Soybean Board
Lance Rezac, Onaga, Kansas, United Soybean Board, U.S. Soybean Export Council Board
Dawn Scheier, Salem, South Dakota, South Dakota Research and Promotion Council, U.S. Soybean Export Council Board
Bill Wykes, Yorkville, Illinois, American Soybean Association Board
Each of the grower leaders defined how they integrate the four pillars of the U.S. Soy Advantage – exceptional composition, consistent supply, sustainability and innovation beyond the bushel – on their farms to differentiate U.S. Soy amongst global competitors.
The GTE is hosted in partnership by the U.S. Soybean Export Council and the Specialty Soya and Grains Alliance. Held annually, the GTE provides an opportunity for the entire soybean value chain, from farmers to exporters to importers, to connect with each other to create new business relationships.
Belinda Burrier – "Here in Maryland, our farm is located in the Chesapeake Bay watershed, which requires us to take a closer look at how we manage the land, especially when it comes to water quality improvements. We've been doing nutrient management plans for several decades and use several sustainability practices like cover crops, fallow strips, and no-till farming methods on our fields. We also use biodiesel on all of our farming equipment. We're also placing a new emphasis on pollinator habits to further support the environment."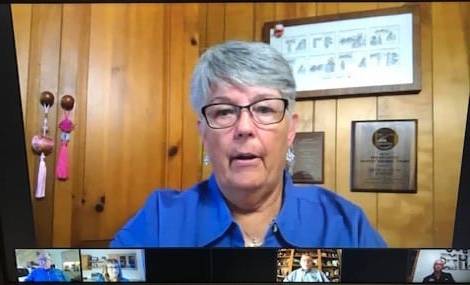 Bill Wykes – "We farm 1,500 acres on a centennial farm in Northeastern Illinois that has been in our family for over 100 years.  I'm a fifth-generation farmer and officially turned the operation over to the sixth generation earlier this year. We use no-till farmer practices for many of our farms. When I came back to farm after college, we started working with our local conservation district office to learn more about using no-till farming practices and we've now been using these practices for many decades now. The benefits of no-till are endless."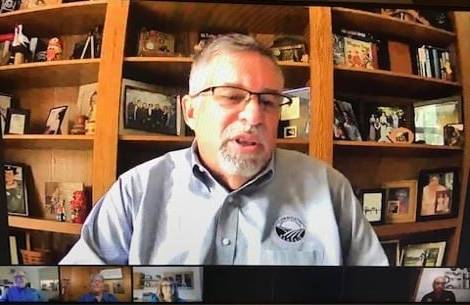 Dawn Scheier – "The most important crop that we've grown on our farm is three children. Some folks call South Dakota a prairie pothole state, so farm sustainability is an ongoing process. We use many practices to address sustainability such as buffer strips and participation in the Conservation Reserve Program to protect the waterways around our farm. Our farm also places a strong emphasis on precision technology like swath controls to be as efficient as possible. Our goal is to be a caretaker of the land so that we can turn it over to the next generation."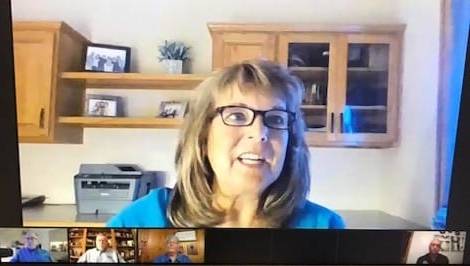 Lance Rezac – "We're proud of the sustainable, high-quality soybeans that we grow in Kansas and on my farm. Kansas is susceptible to drought conditions and sporadic thunderstorms, so we really try to conserve as much moisture [as possible] on our farm. We terraced all of our fields to manage erosion, especially when those heavy thunderstorms hit our region. We just welcomed the sixth generation back to the farm. Sustainable production practices are extremely important to us. We also grow livestock on our farm, so we use several methods to manage manure and nutrient management practices like variable rate technology when spreading in the field."