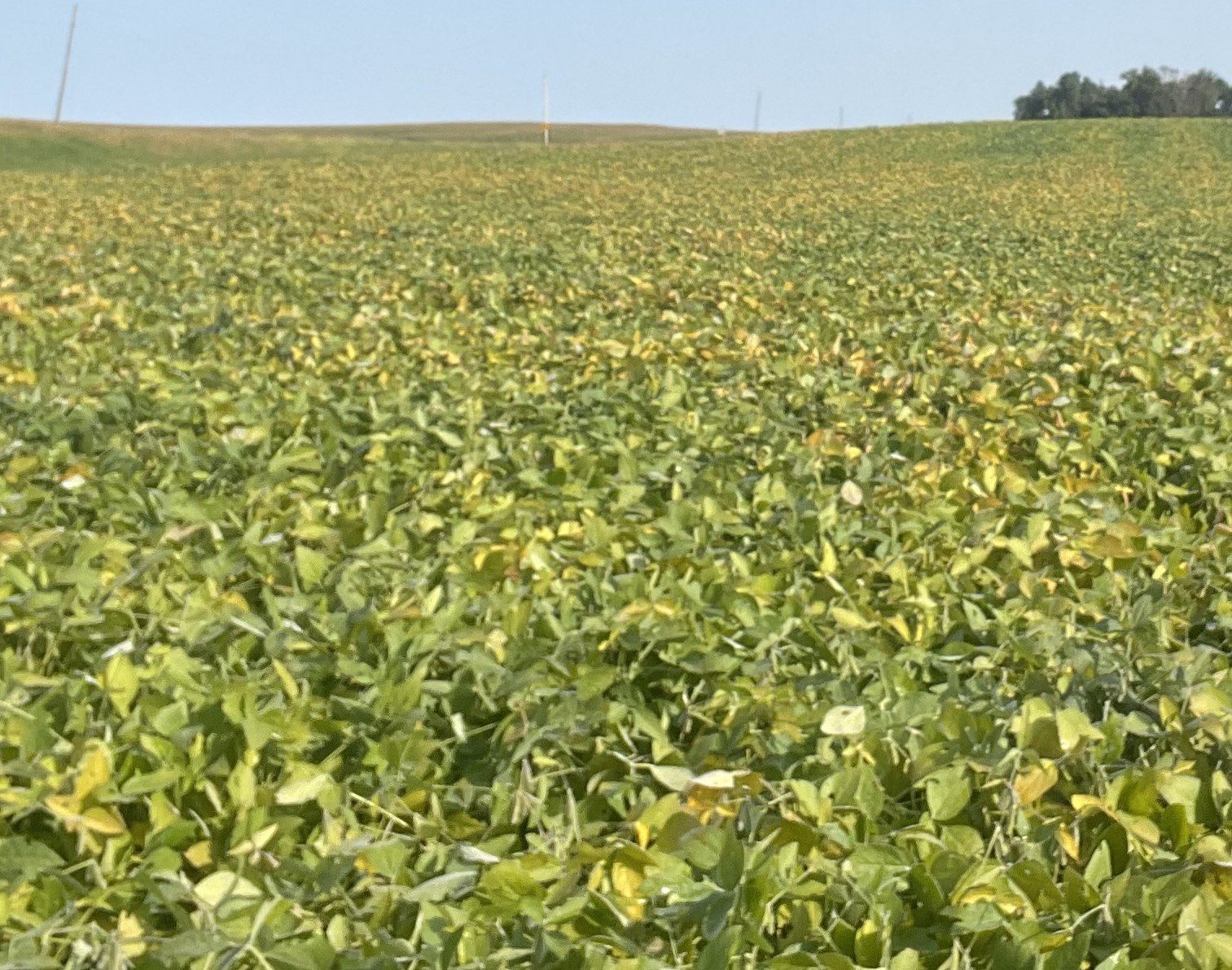 Our soyfood beans, commodity soybeans and corn continue to look pretty good, considering the growing season we experienced in our area of Minnesota, in the upper U.S. Midwest. We have been on the edge of getting enough moisture throughout the summer. About 80% of our fields have received just barely enough rain throughout the season to maintain adequate growth and good yields. Then we received about 6 cm, or 2.5 inches, of rain during the last weekend of August, which should provide the moisture the crops need to carry them to harvest.
Our foodbeans have reached the R5 growth stage, which means the soybeans are starting to fill out in the pods. They progressed through stages more slowly than average this year, until the pods started forming, which is when we applied fungicide. They look good so far. Our soybeans may not yield quite as well as they did last year, but we expect an average to above average crop.
We have worked to protect soybean quality throughout the growing season. We applied fungicide the last week of July, which was about a week and a half later than average. It protects the soyfood beans from disease, and the fungicide also improves plant health so they mature more slowly. This allows the plants to add more weight to the soybeans before harvest.
When needed, we apply an insecticide with that fungicide. This year, we didn't have heavy insect pressure, so we didn't have to use insecticide.
We have continued to monitor weeds in the foodbean fields. The fields are very clean and weed-free, thanks to our herbicide applications in June. However, a few giant ragweed plants escaped those applications in a small area of a field. I plan to walk that field with a backpack sprayer to individually spray those weeds with herbicide that will kill them so they dry up before harvest. That will prevent the weeds from staining the seed coat of our light-tan soybeans with a clear hilum during harvest, which will likely start in late September or early October.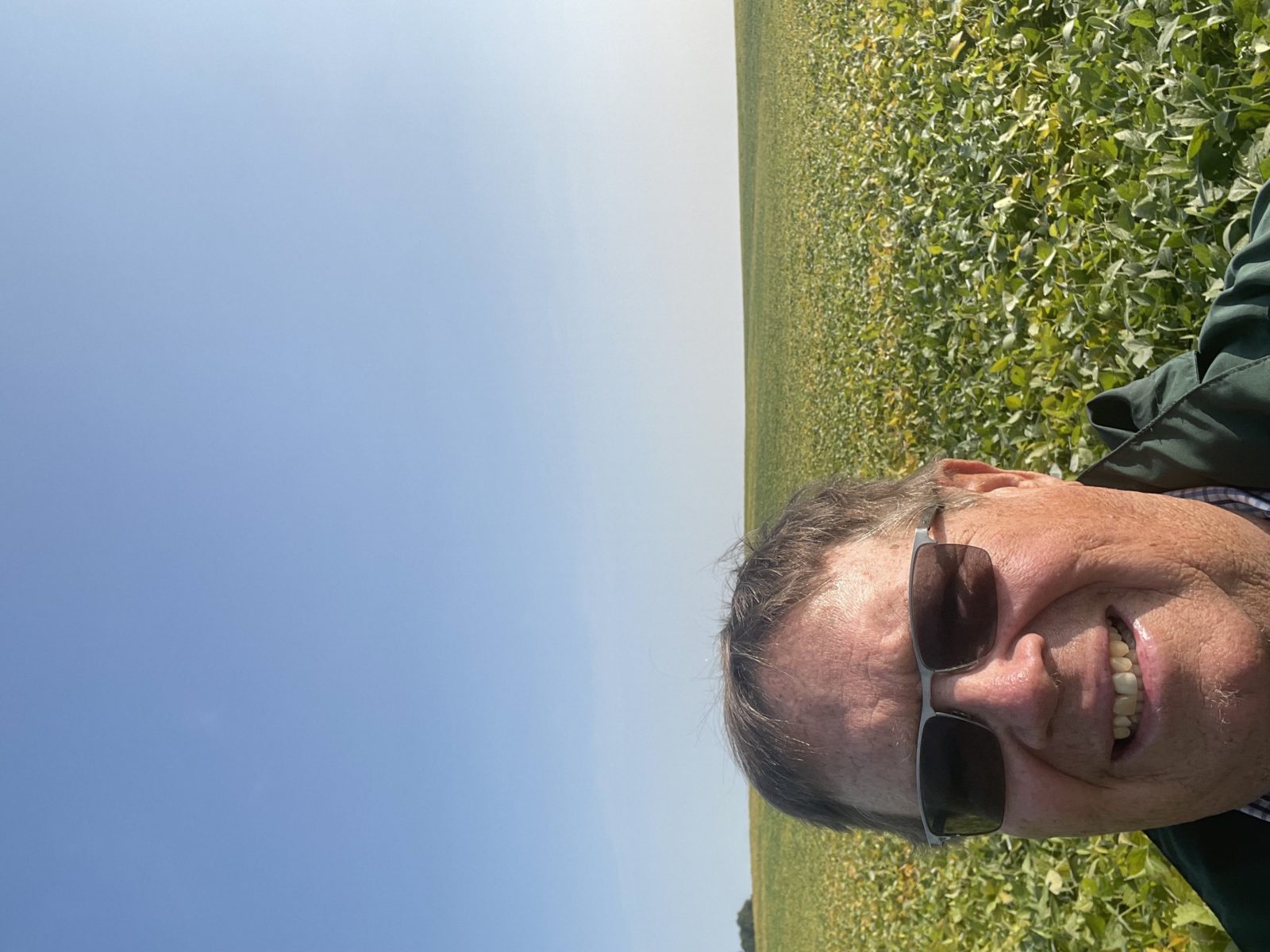 Our commodity soybeans don't require as much scouting at this point in the season. We did apply fungicide to these soybeans to prevent disease and improve plant health, just like our foodbeans. The corn is doing well for the dry weather we've had. It is in the process of maturing. Most of the fields look like they will produce average or above average yields. About one-fourth of the corn fields didn't get quite as much moisture as they needed, so those corn ears are not filled out to the tip.
While the fields have been growing and maturing, my sons and I have focused on updating our on-farm grain handling system. This major project has taken much of our time this summer, especially because we are doing much of the work ourselves. We hope to finish the work by mid-September, so that the system is ready before we start harvest. The changes we are making will improve our ability to protect grain quality as we store and deliver our soybeans and corn to customers for years to come.
We have reached the "wait and see" time of year. We are waiting for our soybeans and corn to mature, and then at harvest we will see what yields the weather and our efforts combined will produce.