We started harvesting our soybeans on October 4. Late-season rain in our area of Michigan, in the eastern U.S. Midwest, caused the soybeans to take longer to mature, as I had hoped to start harvest a few weeks earlier.
But so far, yields have been nearly average, thanks in part to that rain. The soybean yields vary widely depending on the amount of moisture an area received.
The soybeans we have harvested so far have had very low moisture content, between 11 and 13% moisture. Soybeans are typically stored and sold at 13% moisture.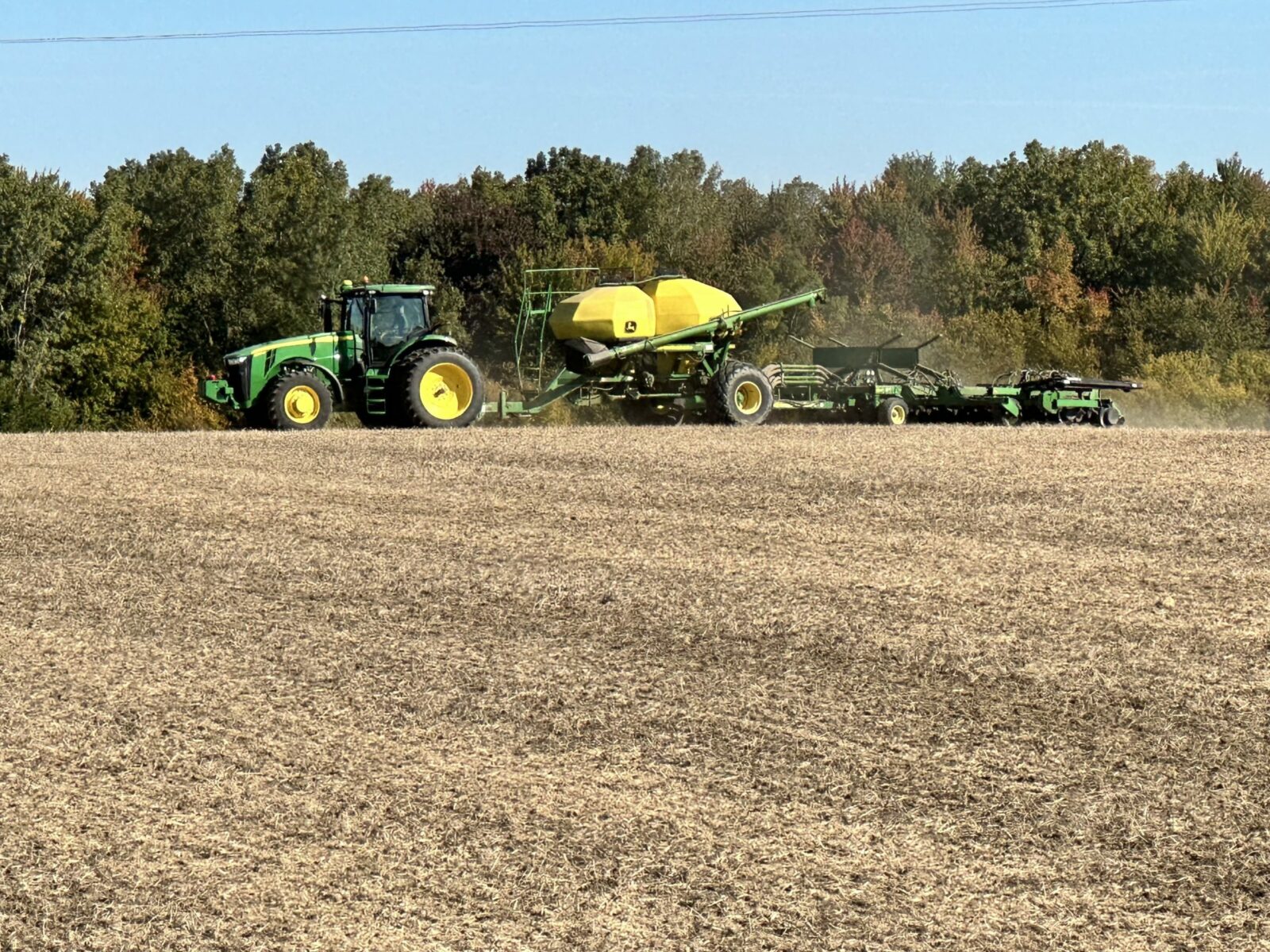 We chose the fields to harvest first based on our plans to plant winter wheat following those soybeans. Our goal this fall is to plant about 405 hectares, or 1,000 acres, of winter wheat. Last fall, wet weather prevented wheat planting. This season, that shouldn't be a problem. Very little rain is forecast through early October, so we should be able to plant wheat.
During harvest, I spend most of my time driving one of our two combines and applying herbicide on the harvested fields to control weeds and prepare them to plant wheat. When we have good weather and equipment is running smoothly, we can harvest between 60 and 80 hectares, or 150 and 200 acres, of soybeans in a day. We typically can start in soybean fields when dew evaporates, between 10 and 11 a.m. Then, we work until dew forms again at night, which depends on weather conditions, but is often 9 p.m. or later. That makes for long days.
My nephew, our employees and I work together to harvest soybeans and plant winter wheat. Several jobs need to be done. One of the team focuses on planting wheat with starter fertilizer in harvested fields. Someone else drives the grain cart, which carries the soybeans from the combine to the trucks at the edge of the field. Others will drive our semitrucks from the fields to the next destination for our soybeans.
We store some of our soybeans on our farm. We also sell some of our soybeans, trucking them directly from our fields to a crushing facility in Ithaca, Michigan, just 46 km, or about 27 miles, away from our main farm.
Once we finish harvesting soybeans, our corn will be ready to harvest. It is drying down to the point where we can harvest. We expect to start that later in October.
The process of harvesting soybeans often comes with a variety of challenges every day, like machinery breakdowns or a need for more help. However, it is incredibly satisfying to watch our soybeans move from standing in the field, through the combine, where they are shelled and separated from the rest of the plant, and onto the trucks that take them to our customers.
Throughout harvest, we analyze the crop as we go, looking for ways to continuously improve our sustainability. For example, I have been very pleased with the weed control in our soybeans this year at harvest, but I also have decided what tweaks I plan to make to the program next year.
With this mindset, we keep delivering a reliable supply of sustainable soybeans to all our customers.