Throughout the 2021 growing season, USSOY.org will provide regular Ground Work updates from several U.S. soybean farmers around the country. Follow their updates, #GroundWork2021, to learn about their farms and commitment to producing high-quality soy.
Laurie Isley and her husband Jim are the fifth generation of their family to farm near Palmyra, Michigan, in the eastern U.S. Midwest. Their youngest son farms with them, continuing the family legacy.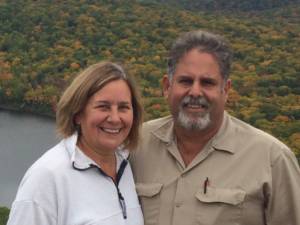 "We focus on conservation and sustainability," Laurie says. "Our family has a history of farming for more than 150 years in the region. And already our grandchildren share our love for the farm."
The Isleys grow soybeans and corn for feed and fuel on 445 hectares, or 1,100 acres. Their farm is just 40 km, or 25 miles, west of the western shore of Lake Erie. They live about 45 km, or 30 miles, northwest of Toledo, Ohio, and 110 km, or 70 miles, southwest of Detroit, Michigan.
"Because we farm in the Lake Erie Basin, we are very conscious of water quality," she explains. "We use no-till and strip-till systems, cover crops, buffers, filter strips and water retention wells to keep our nutrients on the farm. Our goal is to produce high-quality crops while protecting water quality. We even participate in a university and government research project that monitors the water leaving our fields."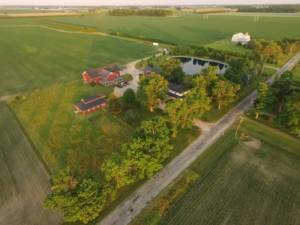 Regular soil testing and precision agriculture, including variable rate fertilizer and seeding, add to the data they rely on to produce their crops. The Isleys willingly seek new information to support continuous improvement on their farm.
That willingness to learn stems in part from Laurie's commitment to education. She grew up on a farm raising pigs and crops, and she earned her degree in agricultural education from Michigan State University. She and Jim met in college, and after they were married in 1979, they established their own farm near Jim's parents. Laurie taught agricultural science classes and advised an FFA chapter for 32 years at a nearby school, in addition to helping Jim farm.
"I have always believed it is important to help those not familiar with agriculture understand the industry," she says. "Some of that is because the farm I grew up on was near a city, and I learned the importance of explaining our practices early."
As a teacher, she wrote an ag science curriculum for elementary students that tied to required education standards. She had her high school FFA students teach the lessons to younger students. That opened opportunities for the students to train adult volunteers from throughout the state to use the curriculum in their schools.
She retired from full-time teaching in 2013, but she continues to teach part-time. She now teaches adult high school classes for non-traditional students. The part-time schedule has allowed her to get involved in industry leadership in other ways. She serves as chair of the Michigan Soybean Committee, and she was appointed to the United Soybean Board in the fall of 2020.
"I believe it's our responsibility to give back to our industry," she says. "U.S. farmers produce safe, high-quality products. Our ability to use research and technology helps us meet our customers' needs. I enjoy helping others understand how and why we produce those products. I look forward to telling agriculture's story to different audiences."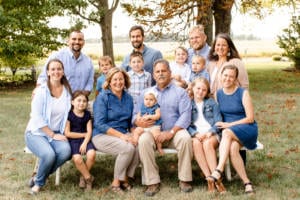 That story includes Laurie and Jim's children and grandchildren. Their oldest daughter, Alysa and her husband Greg farm about 95 km, or 60 miles, to the northwest. They have 5 children. The crops they raise include corn, soybeans and pumpkins, which they sell at farm stands in the fall. They also raise turkeys and laying hens for eggs. Greg also works full-time for an agribusiness company focused on nutrient management, water quality and soil health.
Their son Lucas and his wife Jess live in Memphis, Tennessee, where he is a physical therapist.
And their youngest son, Jake, and his wife LeeAnn live nearby with their two children. In addition to farming part-time, Jake works full-time for Advanced Agrilytics, a precision agriculture company.
"Jake applies his precision and variable rate expertise to the farm, helping us learn to improve," Laurie says. "As we learn, I can better explain to our neighbors and customers how we are consistently becoming more sustainable."
Throughout 2021, Laurie will share such explanations through regular updates on USSOY.org. She is also available on Facebook and LinkedIn.