It's been a long fall. We continue to be delayed by rains, so we are now about three weeks behind schedule.
For the first time in my farming career, I didn't cut any soybeans in September or October. We finally started soybean harvest on November 8. All our soybeans are double-cropped following winter wheat. Because of the weather, they matured more slowly than usual. We got a killing frost toward the end of the first week of November, and the soybeans are just ready to be cut.
So far, we have an excellent soybean crop, with yields well above average, and the moisture content is about 13%, which is ideal. We grow all our soybeans to become seed for other farmers to plant next spring. We store the soybeans on our farm until the seed companies we work with are ready to clean them at their seed processing facilities. With our semitrucks, we haul some soybeans to a facility just about 48 km, or 30 miles, away. Other seed soybeans go to a facility nearly 435 km, or 270 miles, from us.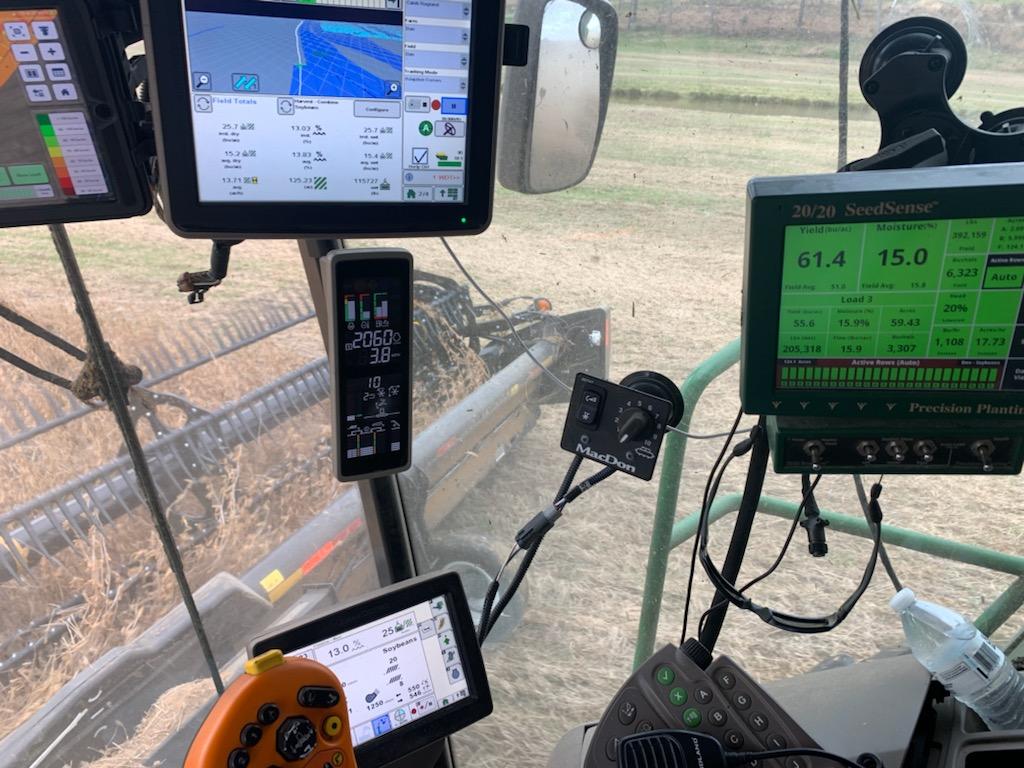 We use two combines to harvest our soybeans. Just a week of good days for cutting soybeans would allow us to finish, but rain will likely slow us down, like it has all our other work this fall.
For example, we started shelling corn in mid-September, and we didn't finish until November 6. That is much later than average. Fortunately, we had an excellent corn crop, with yields well above average.
While we finished harvesting corn, we also got fields ready for next season. We started planting winter wheat into corn stalks on October 10, and we finished planting wheat November 9. The early planted wheat has emerged and is looking very good.
In the rest of our fields, including our double-crop soybean fields, we dropped fertilizer and cover crop seed into the standing crop. In other areas of the U.S., farmers can use airplanes to apply cover crop seed. But we have rolling hills and treelines that don't work well for airplanes, so we have come up with another solution. We use a highboy with narrow tires that we've modified with a spreader applicator. Dry fertilizer needed for next year's corn crop acts as a carrier for the cover crop seed.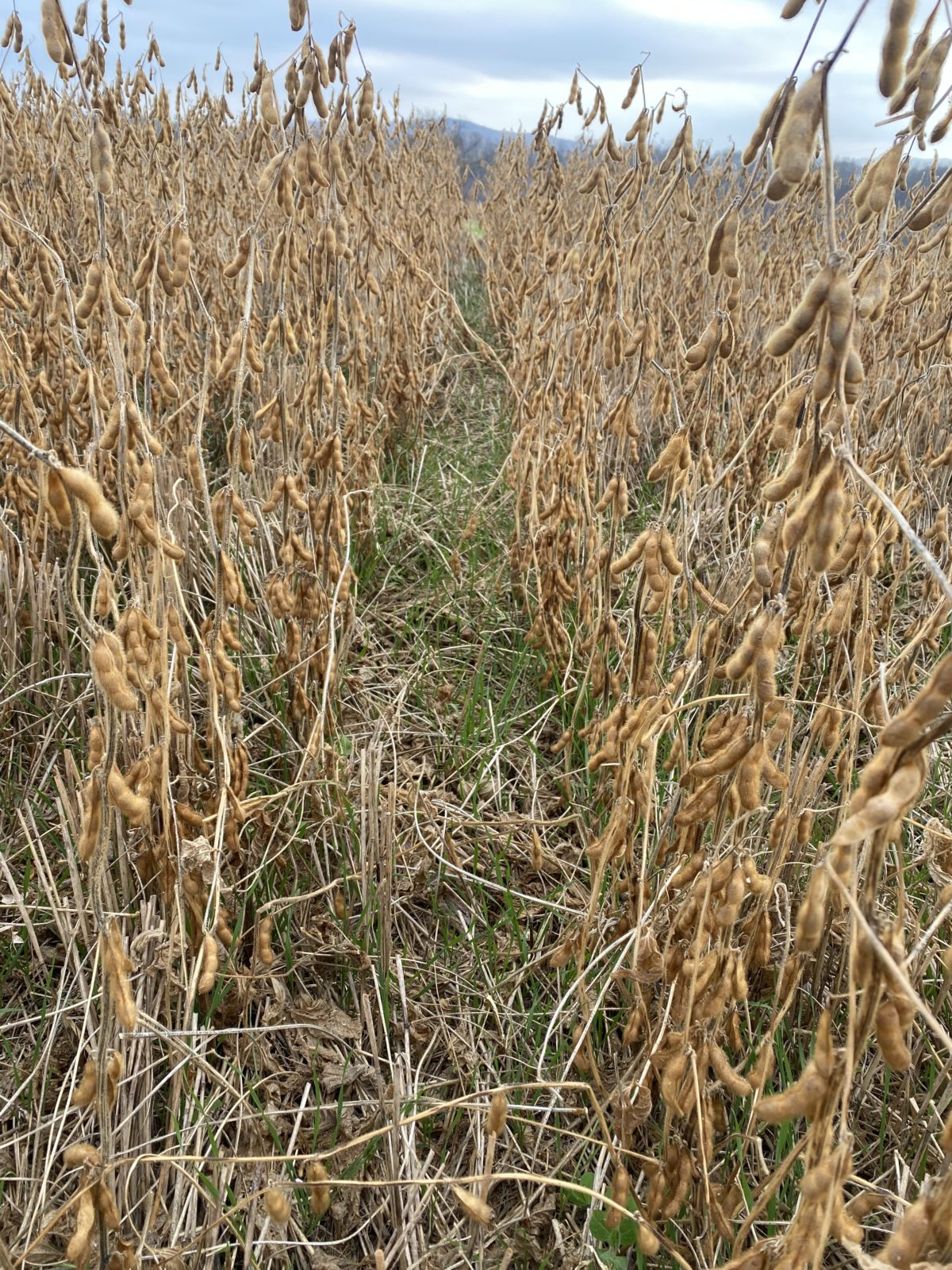 We customize the cover crop mix for each field, using some combination of wheat, winter peas, crimson clover, tillage radish and cereal rye. We got through the soybeans right as the yellow leaves are dropping off the plants. Those leaves act as mulch for the cover crop, so it grows well without having to disturb the soil.
We really like this system, and it helps us take advantage of our longer growing season in the southern U.S. We get the added benefit of our cover crops already growing, so they will hold the soil better during the winter.
Once we finish cutting soybeans, we will take care of any remaining lime or fertilizer applications that we haven't completed. And we will catch up on rest. Right now, our focus is on getting all the crops out of the field. Thankfully, every day brings us closer to the end of this long fall, and that will be welcome.
This field update is funded by the soybean checkoff. To share or republish part or all of this Ground Work 2021 article, please link to the original article and credit www.USSOY.org.