After being closed from March 16 through June 20 due to flooding, Lock and Dam 15 at the Quad Cities on the upper Mississippi River is open again.  Now, the locks in Starved Rock and Marseilles dams on the Illinois Waterway will be closed until August 16 from 6 a.m. to 6 p.m. so that existing emergency gates can be removed from the locks and bulkhead slots installed.  Major maintenance being completed is needed and very positive, but it does limit the pace of grain barge movements.
Lock and Dam 27 at Granite City, Illinois, is below where the Illinois River joins the Mississippi River but above St. Louis, MO.  After four weeks of no volume, Lock and Dam 27 reported two weeks of over 500 thousand tons of grain barge movements. For a farmer above Lock and Dam 27 (Granit City, Illinois) clearing out space before the next harvest arrives, the increase in volume is welcome but still below 2017.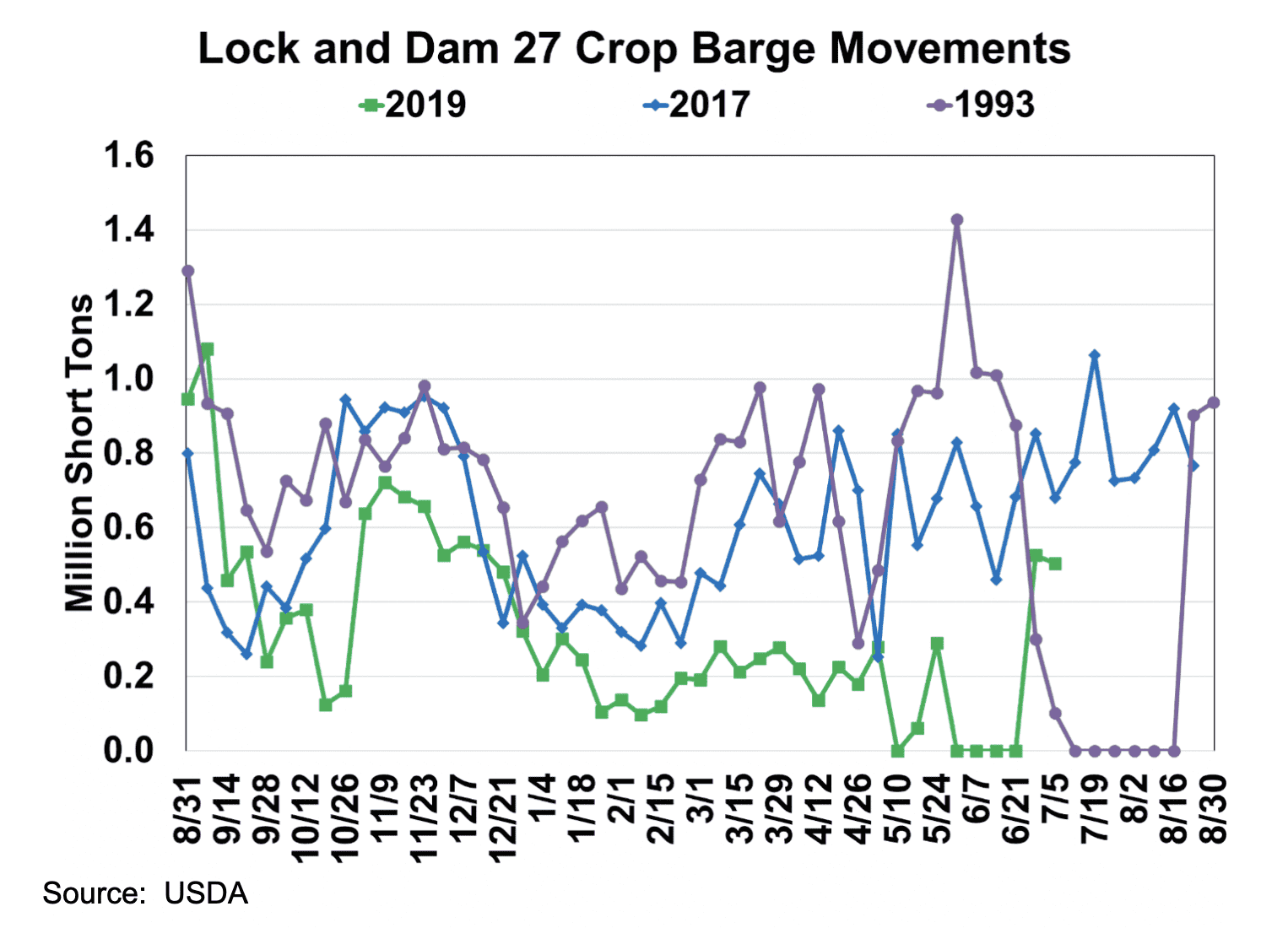 Without record amounts of grain flowing down the river, much of the crops currently in storage will remain into the next export season, which starts about the second week of September or well into harvest.  In 1993, the farmers were able to move a large quantity of product before the massive flooding occurred.  Of course, having product on hand does create opportunity if a major crop failure occurs somewhere in the world.  The U.S. could quickly fill the void.