Biodiesel, a U.S. Soy innovation, has less impact on the environment than petroleum diesel. School districts across the U.S. are starting to make the simple switch to biodiesel. This story, which was originally published by School Transportation News, breaks down the reasons why switching to biodiesel is a good choice.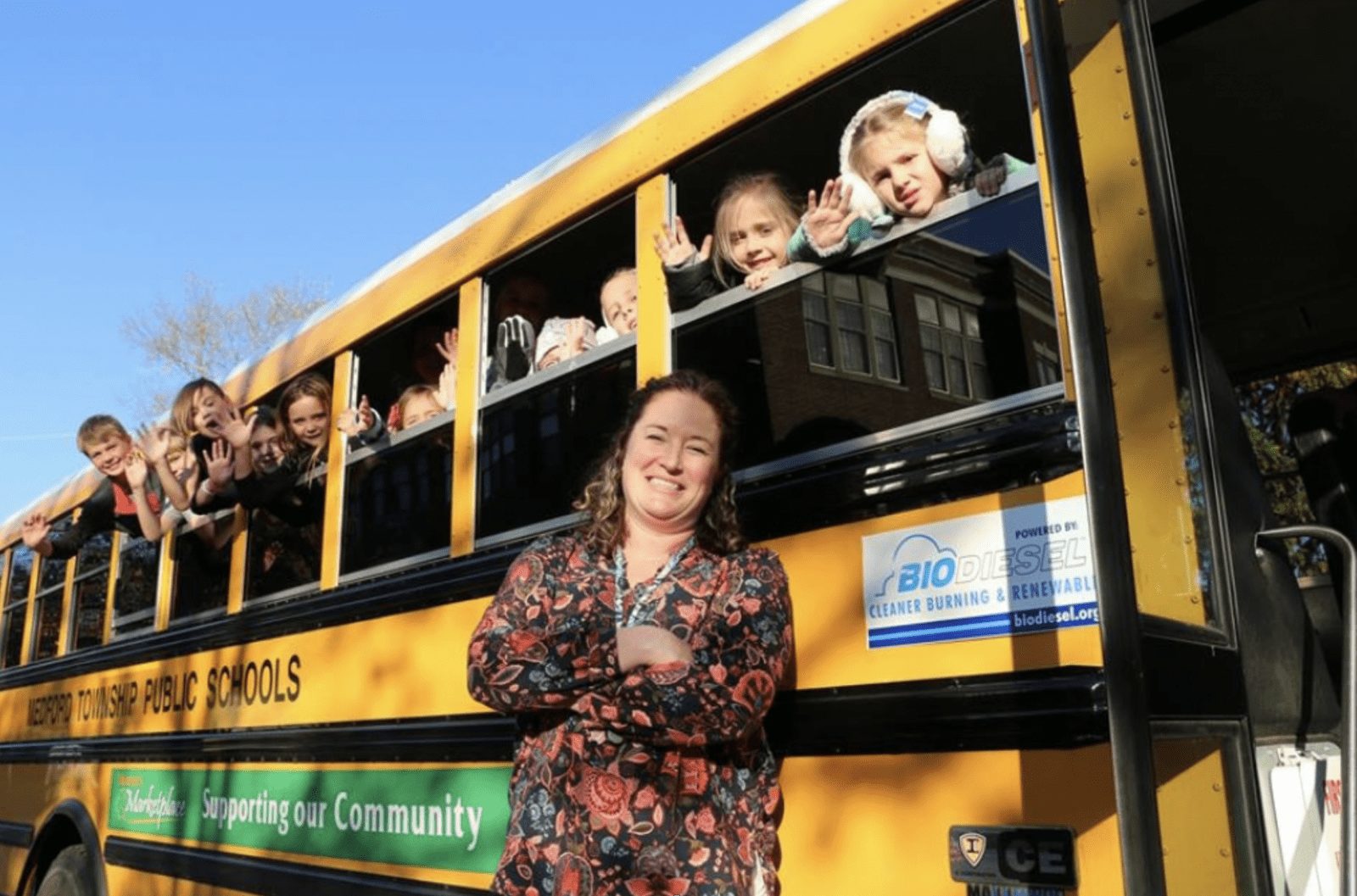 The American Lung Association states that diesel emissions are a significant source of air pollutants that account for as many as 50,000 premature deaths in the U.S. each year, and contribute to the development of conditions like asthma and lung disease. School buses are one of the largest mass transit programs in the United States, transporting more than 24 million children every day.
Recently, Reynolds School District in Portland, Oregon, announced it was awarded a $200,000 grant from the U.S. Environmental Protection Agency that it will use to purchase 10 new school buses to help reduce diesel-caused emissions.
School districts in Illinois, Ohio, Kentucky, New Jersey, Washington, Florida, Nevada and many more have converted their bus fleets to biodiesel instead of petroleum diesel, to better protect staff and students. While Reynolds will use its grant to buy new buses, it's unclear if those buses will use biodiesel. Personally, I hope so.
But there is good news for other districts in Oregon (and beyond): They do not have to wait for new funds to be available to switch to biodiesel for existing fleets. Using biodiesel to power their existing buses is a simple, cost-effective way to improve the air quality to which our kids are exposed.
Biodiesel is made from plant-based oils, recycled fats and greases, instead of fossil fuels, and performs just like petroleum diesel. It can be blended with—or fully replace—petroleum diesel, and has far less harmful impact on our environment.
There are three primary reasons biodiesel is an ideal solution for school districts:
1. No fuel system modifications or fleet overhaul necessary
As mentioned above, biodiesel works just like petroleum diesel, and can be used in any traditional diesel equipment—cars, trucks, farm equipment, boats, generators, oil heating furnaces and more. No modifications or upgrades are necessary for existing fleets to take advantage of its emissions benefits.
Biodiesel has a higher cetane rating (combustion speed of diesel fuel and compression needed for ignition) than petroleum diesel, making it easier to start and turn over the engine. It has better lubricity, resulting in less wear and a potentially longer engine life. It also causes less soot accumulation.
Case in point: Medford Township Public Schools in New Jersey has used biodiesel in its fleet for the last 21 years and has saved nearly $200,000 in fleet operation costs, due to the life-extending properties of biodiesel in the fuel system and related system components.
2. Health impact
Because it is made from oils and fats, biodiesel is naturally very low carbon, completely renewable and less toxic than table salt—it biodegrades as fast as sugar, making it far less destructive to the planet.
It also burns significantly cleaner. This is important for us all, but particularly for children riding school buses. Children are far more susceptible to poor air quality, due to their developing lungs, higher respiratory rates and deeper breathing. Studies have shown that the air quality within a diesel-powered school bus is significantly more hazardous than the surrounding outside air.
Based on a complete emissions evaluation of biodiesel by the EPA, it was found that switching to a 20 percent biodiesel blend reduces emissions of particulate matter—a known contributor to respiratory problems—carbon monoxide, unburned hydrocarbons and other cancer-causing compounds, by an average of 15 percent. Even greater reductions can be achieved by using higher blends.
3. Reducing their carbon footprint
Finally, school districts can play a big part in reducing their carbon footprint—and the associated financial expense—by using biodiesel that is locally sourced and locally manufactured.
Conclusion
While some school districts are benefited from much-deserved grants to help eliminate their carbon emissions, other districts need not sit idle waiting for theirs. Switching to biodiesel now to power their fleets can help protect students and staff from harmful emissions, prolong the life of bus engines and support the communities that feed these school districts.