Throughout the 2020 growing season, USSOY.org will provide regular Ground Work updates from several U.S. soybean farmers around the country. Learn about their farms and commitment to producing high-quality soy.
Tom Griffiths raises soybeans, corn, hay and cattle on more than 240 hectares, or about 600 acres, near Kendallville, Indiana, in the U.S. Midwest. The small town near the farm is about 240 km, or 150 miles, northeast of Indianapolis, Indiana. 
Kendallville is also about 240 km, or 150 miles, east of Chicago, Illinois and about 265 km, or 165 miles, southwest of Detroit, Michigan, putting it roughly between the southern tip of Lake Michigan and the western tip of Lake Erie.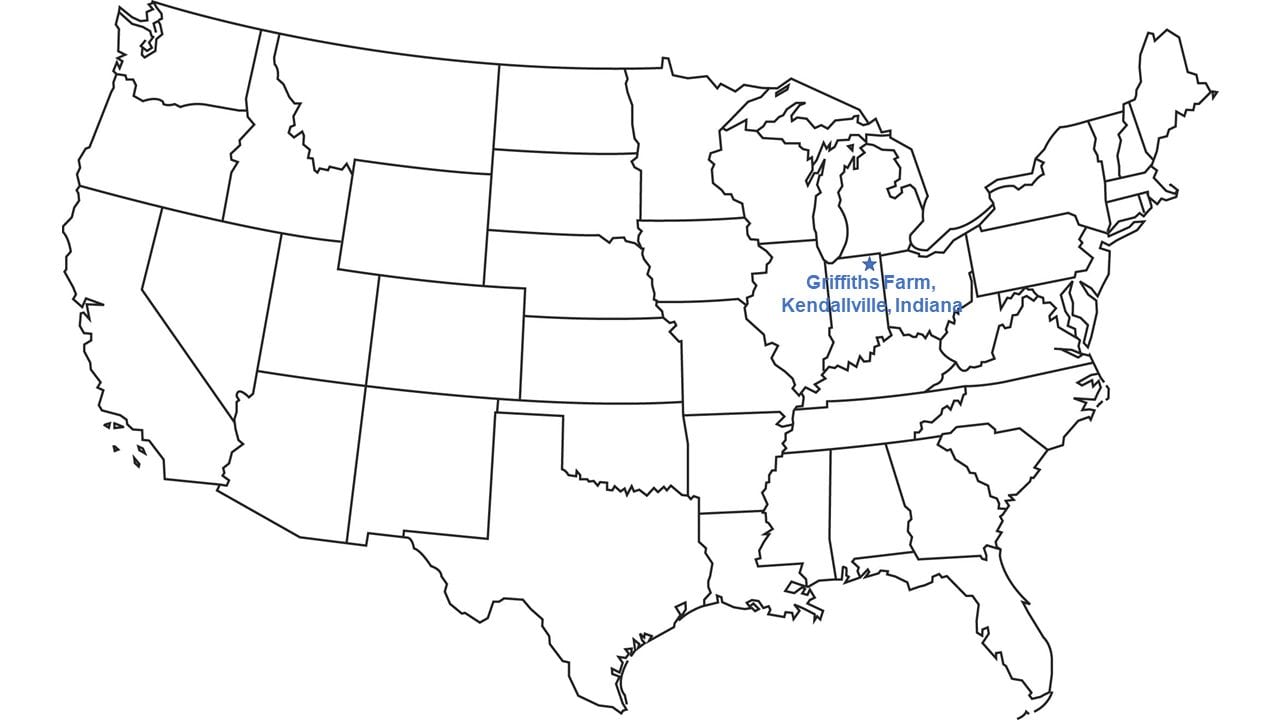 He built his farm through hard work and a focus on sustainability. But first, it was a place for Tom and his wife Kim, a middle school language arts teacher, to raise their son Glen, who now works for an agricultural retailer about 32 km, or 20 miles, from the farm. 
Tom grew up on a farm about 8 km, or 5 miles, away from his current farm. Cancer took both his parents about a year apart when he was 18 and 19 years old. To pay the bills, he and his five siblings liquidated the farm.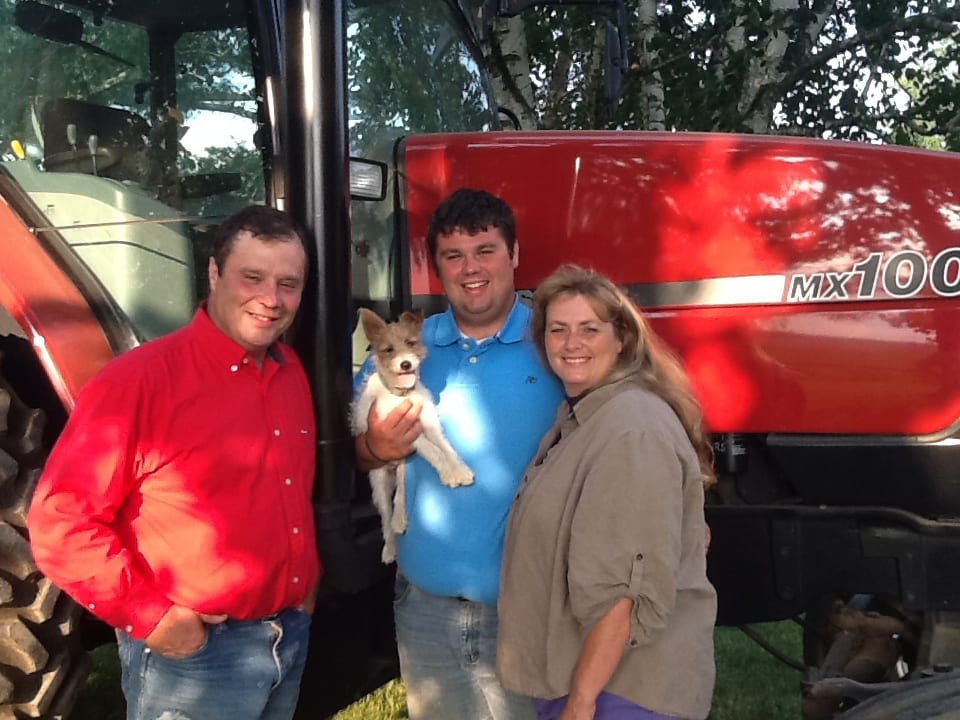 After competing in professional rodeos, Tom worked in construction. But when he married his high school sweetheart, he bought a small farm of 32 hectares, or 80 acres, as a place to raise their family, in 1988. He was a stay-at-home dad when Glen was very young, and then started farming full-time in 1992, adding more land to expand as he was able to afford it.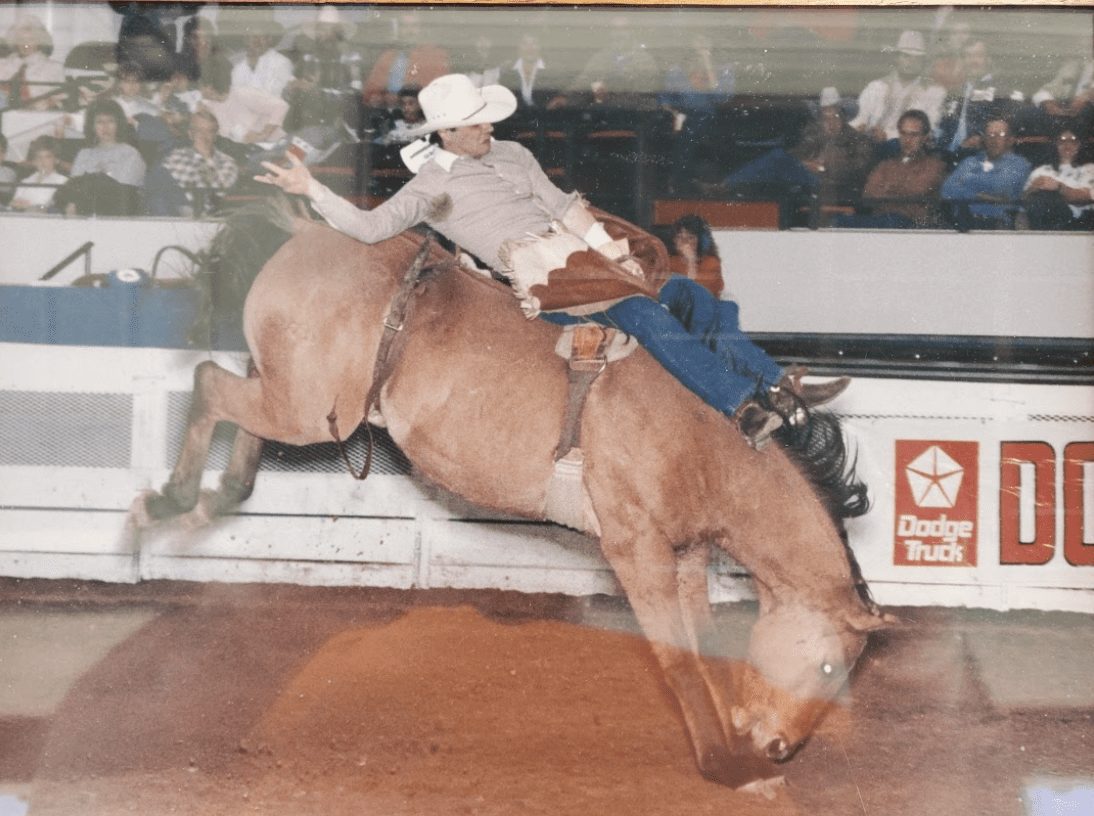 "I am the definition of sustainability if there is a definition," Tom says. "I've been 100% no-till since I started farming for the economics. Over time, I've seen first-hand the benefits to the soil, environment, improved yields and higher profits. It's something I'm proud of and willing to share with those interested in a more sustainable future."
In addition, he uses cover crops, filter strips, grass waterways, field borders and windbreaks to project soil, water and air quality. He is intentional about how he uses his land.
"I graze about 40 head of cattle on my marginal ground each year, as well, instead of planting crops," he explains. "This is a better use of that land. I finish cattle on pasture ground, supplemented with grain. This system may not work for everyone, but it works well for me."
Raising young cattle to their full market weight on land less suited for crops is another example of his sustainability. He also participates in the government's Conservation Stewardship Program.
"This year, I'm planning to try adding some wildlife habitat," he says. "I am always trying to improve yields while conserving the soil. So I'm not afraid to try something new, because if you continue doing the same old practices, you will get the same old results."
Tom's soybeans go to local elevators, and most of them move through the supply chain to be crushed for use in the U.S. More than half the soybeans in his state, Indiana, feed poultry that provides high-quality protein in the U.S. and around the world. 
"World markets need to know that U.S. soybeans, corn, beef, pork and poultry are the safest, most sustainable food supply in the world," he says. "We provide complete soy composition, and if your customers are truly concerned about sustainability, there is no option but to buy U.S. soy."
He has learned that first-hand through his involvement in the soybean industry. He responded to a newspaper ad about a meeting for the Indiana Soybean Alliance nearly 11 years ago. The meeting provided more than a free breakfast – Tom eventually became a state board member, and he served as chairman of the Indiana Soybean Alliance in 2017 and 2018. In 2018, he was also appointed to serve at the national level on the United Soybean Board. 
"I've learned the importance of being involved in the ag community," he says. "My experience reinforced the value of being involved at all levels. I also serve in my local government to support responsible agriculture."
Tom will share regular updates from his farm on USSOY.org throughout the 2020 growing season.