Throughout the 2020 growing season, USSOY.org will provide regular Ground Work updates from several U.S. soybean farmers around the country. Learn about their farms and commitment to producing high-quality soy.
Jamie Beyer and her husband Rodd farm with his mother and two full-time employees in Minnesota, in the north-central U.S. They live in Wheaton, Minnesota, with their three daughters, ages 11, 12 and 14.
The Beyers raise soybeans, corn, alfalfa, sugar beets and even a few grapes on more than 1,400 hectares, or about 3,500 acres. In addition, about 10% of their farm is dedicated to wildlife habitat that includes wetland and woodland. Rodd is a fourth-generation farmer on his family's farm. Jamie grew up in Wheaton, though her family did not farm.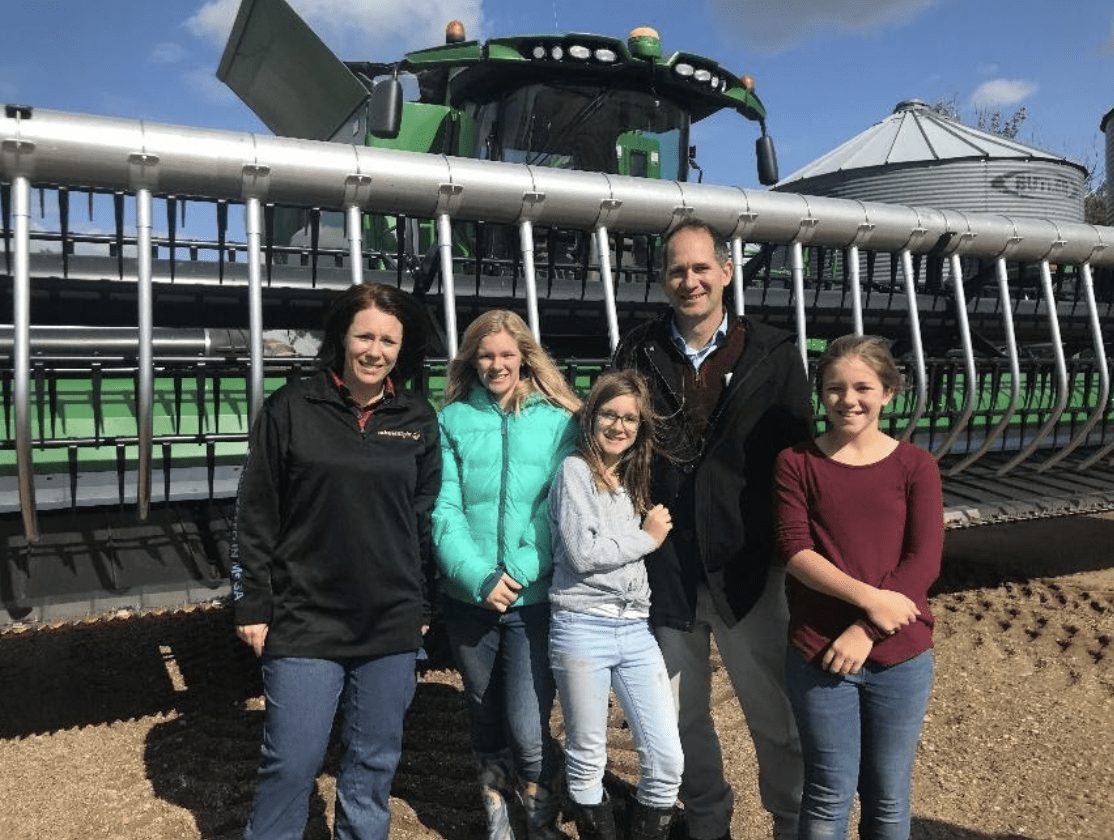 "I got more involved in the farm about seven years ago, because I wanted our daughters to have the opportunity to understand our family business," she says.
Their small town is in a very rural area, nearly 300 km, or about 190 miles, west of Minneapolis and roughly 390 km (245 miles) south of the Canadian border. And so, the fields they farm are spread out, with some as far as 70 km (45 miles) from their home farm.
"We live in the least populated county in the state of Minnesota," she explains. Just 3,500 people live in the county of 152,000 hectares (more than 375,000 acres). "Agriculture is very important here, and so is taking care of our resources."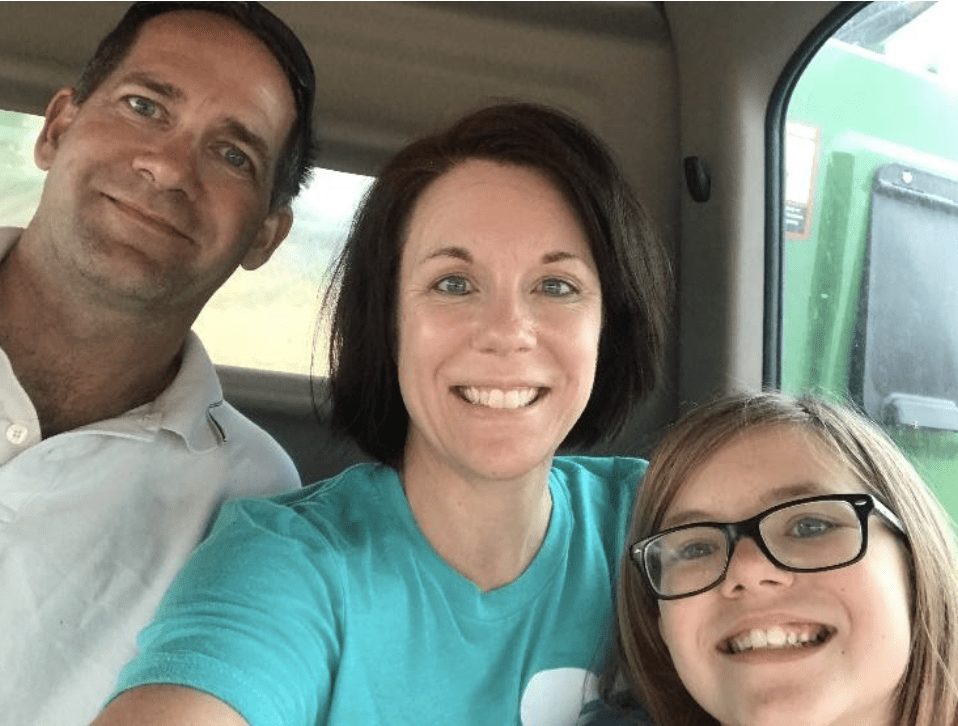 In addition to farming, Jamie works as the administrator of the local watershed district. In that role, she works with government agencies and farmers to manage water and water quality. Floods are very common on their flat land that drains into the Red River of the northern plains of the U.S. and flows north to Canada. 
This watershed covers more than 365,700 hectares (nearly 903,700 acres), and on average it receives averages 63.5 cm (25 inches) of rain and 99 cm (39 inches) of snow every year. To manage all that water, the watershed district maintains nearly 650 km (400 miles), of drainage ditches and permits for farmers to tile their fields. 
"We have lots of spring and fall flooding, which has helped create our fertile soils," she says. "Tiling fields allows the soils to drain better, supporting soil health and improving water quality. Water draining from our fields through tile lines buried in the soil is cleaner than water running off the top of the fields, as I've learned through research related to watersheds."
She expects flooding to be a challenge again this year, though technology and equipment improvements help the Beyers and other farmers in their region manage to still produce high-quality crops.
Beyond those full-time jobs, Jamie has served as a member of the Minnesota Soybean Growers Association board since 2015. The state association helps ensure farmers can be successful. 
"Industry leadership and support is one way I use my skills to contribute to the farm," she says. 
As she looks ahead to the 2020 growing season, Jamie expects that she and Rodd will focus on learning about a few fields they are farming for the first time. 
"We bought a couple fields from farmers that are transitioning to other careers or retiring," she says. "We also had the opportunity to rent a field near us for the first time. We will need to learn what will work best for the soil in these fields and how we can care for them to maintain and even improve their long-term productivity."
As they grow soybeans, Jamie says they think about their international markets. "We store soybeans on the farm, and our cold winters are ideal for preserving soybeans until they are shipped by train to the Pacific Northwest and then on to customers in Asia and beyond," she says. "We also grow some soybeans for seed, so we know how to minimize foreign material to ensure crop quality." 
Jamie will share regular updates on USSOY.org throughout the year. You can learn even more about activities on her farm and in her region via @JamieVBeyer on Twitter or @beyerjv on Instagram.