Throughout the 2020 growing season, USSOY.org will provide regular Ground Work updates from several U.S. soybean farmers around the country. Learn about their farms and commitment to producing high-quality soy.
Cory Atkins is a first-generation farmer and a newlywed. Cory and his wife Kate, a registered dietician, were married in early February 2020.
He farms near Seaford, Delaware, centered in what is known as the DelMarVa Peninsula on the U.S. east coast that includes parts of Delaware, Maryland and Virginia. Cory and Kate live about 155 km, or 96 miles, east of Washington, D.C., and about 190 km, or 118 miles, south of Philadelphia, Pennsylvania.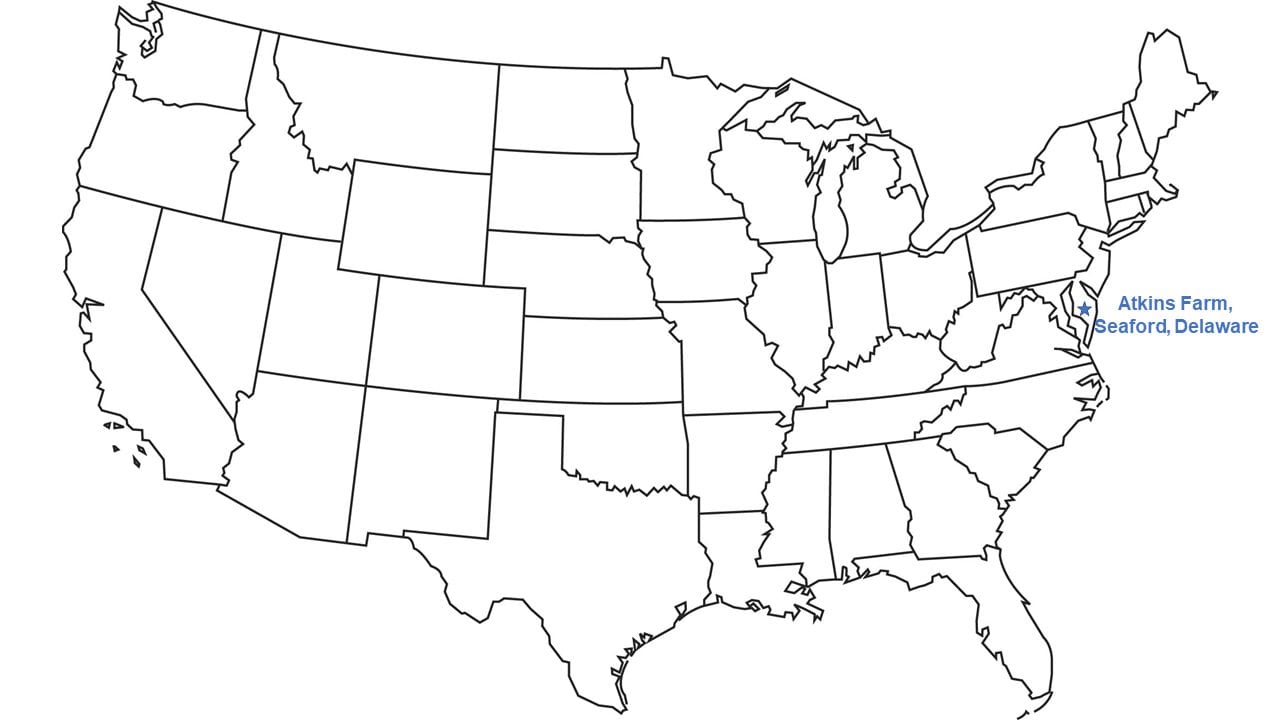 Though Cory's path to farming was not traditional, he got an early — and somewhat unintentional — start.
"I actually got started when I was about 10," he says. "We always had a big garden, but that year when I wanted to plant the garden, my parents said it was too early. I got out the rototiller and created my own garden in the side yard of our house and grew vegetables that I sold at a produce stand."
He grew and sold vegetables and fruits through Cory's Produce, his produce business, throughout his childhood and while working other jobs until 2013, when other farming opportunities offered more stability.
Today Cory farms nearly 325 hectares, or 800 acres, within a 24-km, or 15-mile, radius. He grows soybeans, corn, wheat, barley, grain sorghum and vegetable crops like green beans, lima beans and pickling cucumbers. In addition, he does custom planting, spraying and harvesting for other farmers in his area. 
"It's not easy to get into farming," Cory says. "But I've always loved growing things, especially things I can eat. But I'm not just farming for now — I'm farming for 20 years from now. That means I'm using technology and open to using new methods."
As a first-generation farmer, Cory has great flexibility to try new ideas.
"No one is telling me what does and doesn't work, so I can try all my own ideas," he explains. "However, that also means I have fewer resources to bounce those ideas around with and figure out how to make them work."
He uses no-till and cover crops for all his fields, even for some vegetable crops where those practices weren't traditionally used. About one-third of his ground is under center-pivot irrigation. And he relies heavily on technology.

"If there's technology out there, I probably use it," he says. Precision technology, soil testing and yield maps allow him to plant and fertilize with variable rates, putting just what's needed where it will perform best. He also chooses to use GMO seed for soybeans and corn.
"I eat what I grow, and I wouldn't harm my family nor would I harm yours," he says. "That goes for both the vegetables and the row crops that become chicken feed here or abroad, since I eat chicken."
While he farms on his own, he does have part-time, seasonal help. And occasionally his father lends a hand, though Cory's career in agriculture actually led his father to his own second career. A retired homebuilder, his father got into the poultry business, and now manages six chicken houses, where some of Cory's crops likely come back as feed.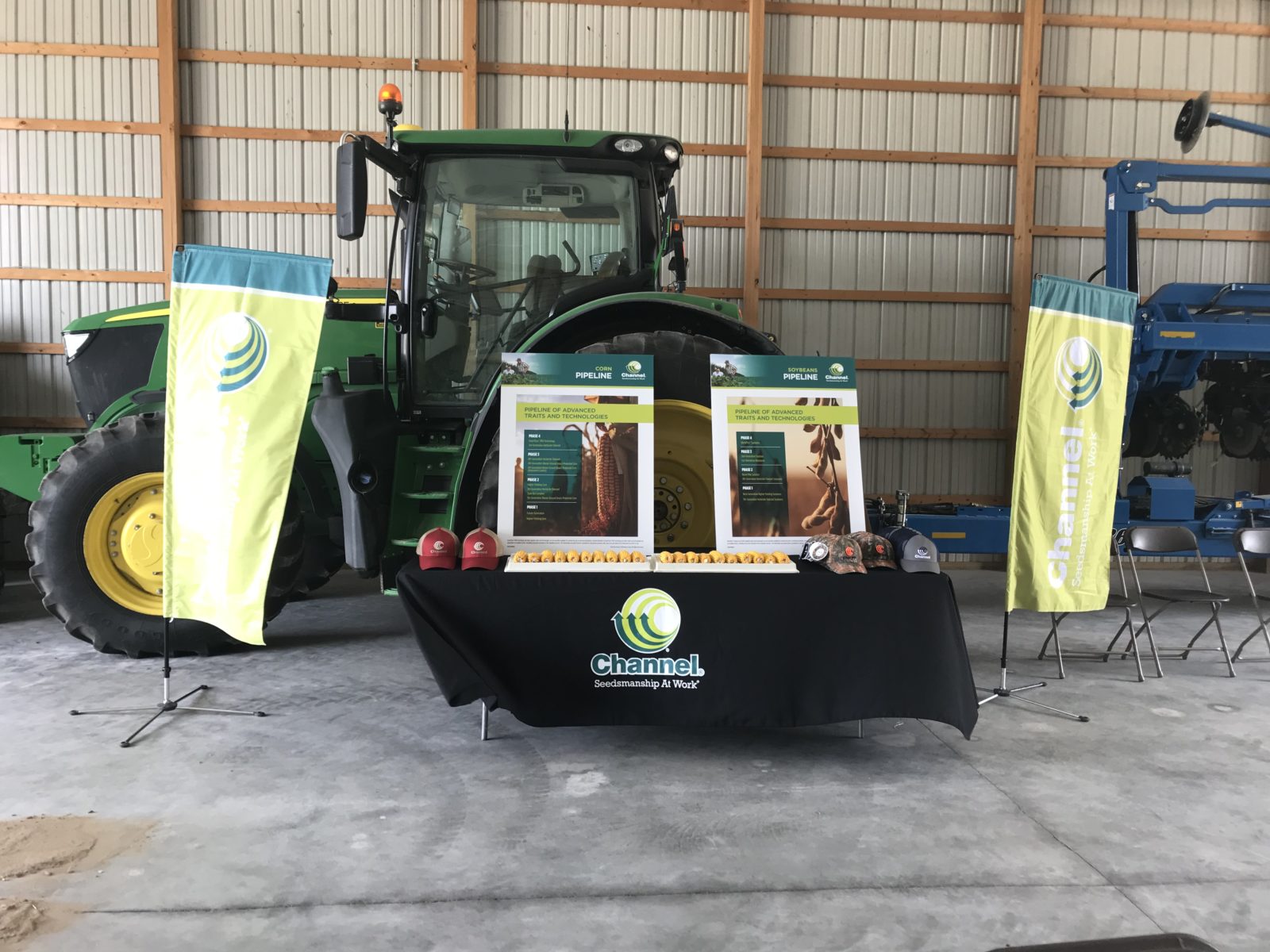 Since 2014, he has also sold soybean, corn, small grains and cover crop seed to area farmers. From unintentional beginnings, this business has outgrown his storage warehouse. And it connects him to many area farmers with more experience than he has. 
He willingly serves as a voice for those farmers as a director on his state and regional soybean boards, as well as the United Soybean Board, which oversees the soy checkoff. 
"Like many other things, I got involved in industry leadership by accident," he explains. "I saw an opportunity to participate in a See for Yourself program in 2012, and I applied on my own. That led to being asked to serve on the state soybean board and then the national board. I enjoy it, have met great people I can learn from and share ideas with, and visited many places that help me better understand agriculture."
Everything he learns feeds into the new ideas he can try on his own farm. Cory's commitment to innovation and soil health shows in all aspects of his farm, his business and his leadership. He was recognized for all of that with the 2016 Conservation Legacy Award for the Northeast region of the U.S. from the American Soybean Association.
Cory will share regular updates on USSOY.org throughout the 2020 growing season. You can learn more about him on his Facebook page, @CoryAtkins, or via Instagram, @corys_produce and @atkinsagriseed.