Spring rains have been moving through Iowa, in the center of the U.S. Midwest. So we have been in our shop getting our equipment ready to go to the field this spring.
We've gone over our equipment, making repairs and replacing parts that are worn out. We have several pieces of equipment we will use for planting.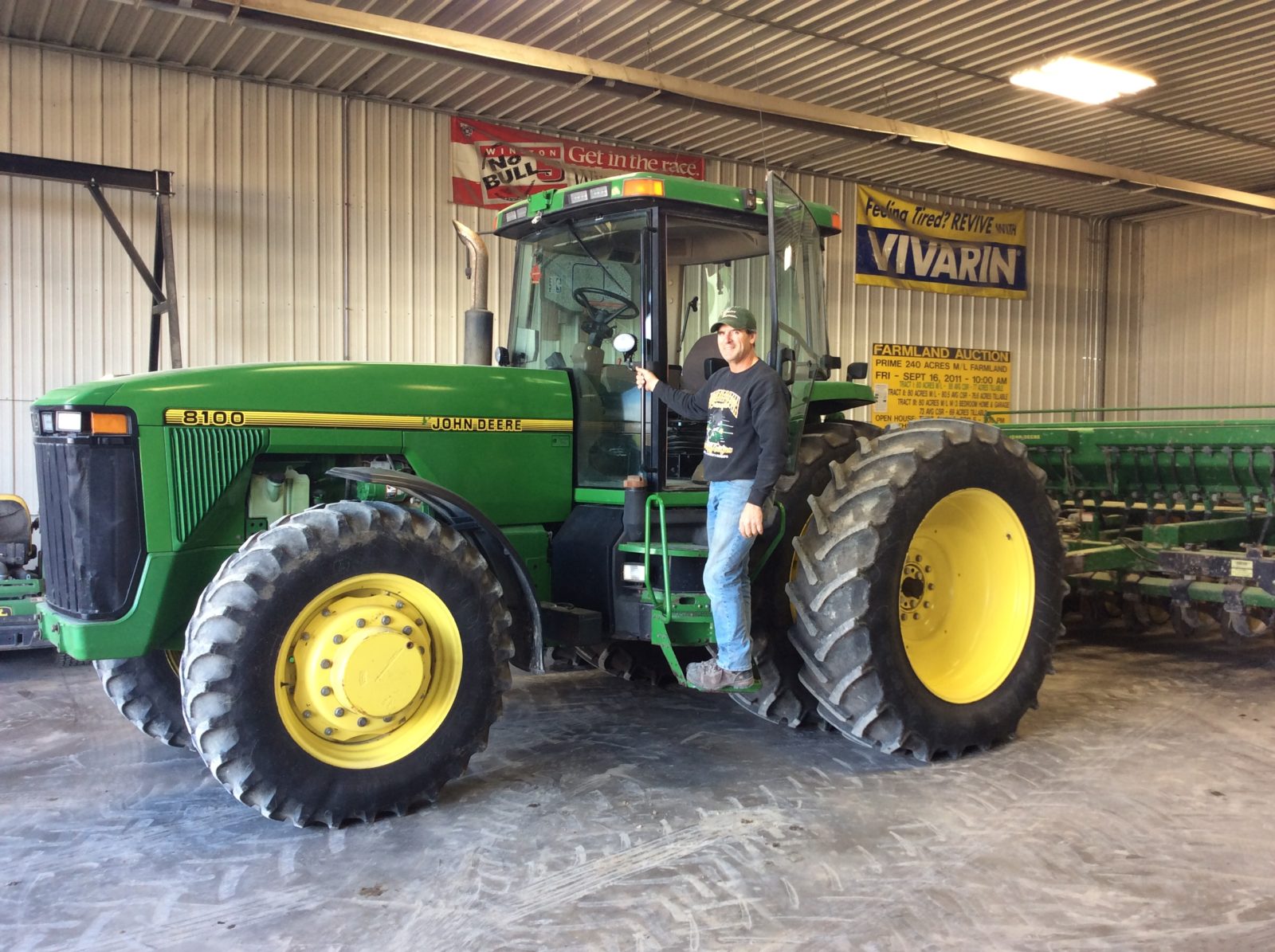 Planter: We've replaced parts and checked over our main planter, which we use to plant both soybeans and corn. It is now hooked up to the tractor and pointed to the shop door, ready to go!

Seeding drill: We use a 15-foot, or 4.5-meter, drill to plant small, tight areas in our fields, to replant and in other places that the main planter doesn't fit well. It can also allow us to plant faster if needed. It is an older piece of equipment, so we replaced quite a few parts to get it ready for spring.

Field cultivator: We use this for conservation tillage when needed. We've replaced a few shovels and teeth on it this spring. These are the pieces that actually dig into the ground to move the soil.

Sprayer: We use this to put out the pesticides that protect our crop quality from weeds, insects and diseases. We are changing the tires on it from the narrow ones used in-season to fit between the rows to wider tires that cause less soil compaction. It will be used for pre-season weed control to get our crops off to a good start.

Water truck: This is the final piece of equipment we will get ready to go. It holds a large tank filled with water, and we use it to refill the sprayer in the field for efficiency. We mix lots of water with our pesticides so they are the right dose to control pests and support our crops.
We are preparing all our equipment as we wait for our fields to dry out. We've gotten between 2.5 and 4 cm, or 1 and 1.5 inches, of rain each of the past few weeks in March. Once the ground is dry enough, we will start spring fieldwork.
We will put nitrogen fertilizer, in the form of anhydrous ammonia, on the fields that will be planted to corn. Then we will spray pre-plant herbicides on the fields we will plant with soybeans to control the weeds. 
We plant all our soybeans into no-till fields, where we don't disturb them more than to plant seeds. But because we use a lot of pig manure as fertilizer, some fields become uneven, which makes it hard to plant corn seeds so they grow well. We decide based on soil conditions right before we plant if a field needs conservation tillage to plant corn effectively. We just use tillage for our cornfields as needed. 
If it all goes well and the weather cooperates, we will start planting corn in mid-April and we may start planting soybean between April 20 and 25. 
Even as we get ready for planting, we continue taking care of our pigs. We have pigs at all stages of growth, from about 4 or 5 kg, or 10 pounds, to about 130 kg, or 280 to 300 pounds. Recently the sow farm our pigs come from had a disease outbreak, so we got 3,000 small pigs all at once. They needed quite a bit of care at first, but they are doing well now. 
I am looking forward to spring. We never have two years in a row that are alike, and I'm expecting a much better year than 2019.